Will Kylie Jenner's baby birth be filmed on new Hulu series?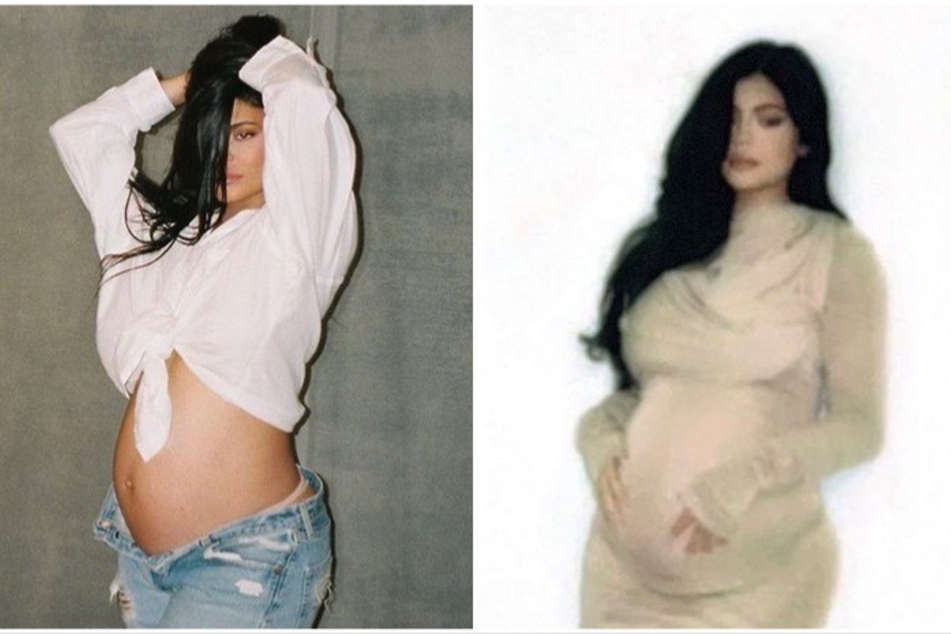 Earlier this week, the official Instagram account for the upcoming show dropped some behind-the-scenes photos of the Kar-Jenners.
From Kim Kardashian to Kendall Jenner, the famous clan looked radiant in the vintage-looking Polaroid-esque series.
One snap that stood out was a never-before-seen pic of Kylie affectionately cradling her baby bump. The 24-year-old posed in a beige dress that hugged her large belly.
While the pic doesn't give away too much, it most likely does point to the fact that the reality star is still pregnant – despite rumors that she may have given birth already. The reality star is due any day now.
It also seemed to insinuate that the birth of the billionaire's second child, who she's expecting with her partner Travis Scott, could be filmed on the show.
As many may recall, Kylie chose to keep her pregnancy and the birth of her first child, Stormi, a secret until after the now-three-year-old arrived.
Since she confirmed her second pregnancy in September, the Kylie Cosmetic's owner has been more open with fans this time around.
It wouldn't be surprising if she decided to follow in the steps of half sisters Kim, Kourtney, and Khloé Kardashian by showing her delivery, or some of it, on the new show. After all, all three gave birth on the family's former show, Keeping Up with the Kardashians.
Other eagerly-anticipated topics that will probably be touched on in the new series are Kourtney's engagement to Travis Barker, Kimye's split, and Tristan Thompson's paternity drama.
The Kardashains will debut on the streaming app "soon," although an exact start date has not been released.
Cover photo: Collage: Screenshot/instagram/Kyliejenner & kardashianshulu