Miley Cyrus stands up for DaBaby following homophobic remarks
Los Angeles, California - Miley Cyrus has asked fans to not "cancel" DaBaby following his controversial homophobic rant.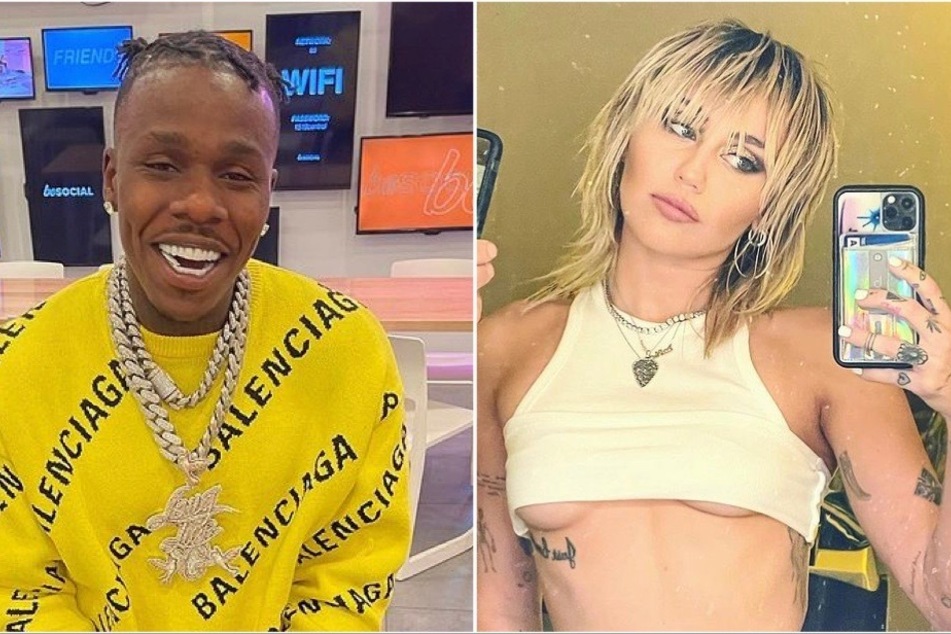 Maybe there's somebody in DaBaby's corner after all.
On Wednesday, the former Hannah Montana star called on fans to help educate the misguided rapper.
In a heartfelt Instagram post, the singer made a plea for compassion towards DaBaby, instead of hate.
"@DaBaby check your DMs - would love to talk and see how we can learn from each other and help be part of making a more just and understanding future!" Miley captioned her post.
The pop star is also a member of the LGBTQIA+ community and expressed her desire to enlighten the hip hop star.
It's good to see someone willing to help the rapper, as the fallout from his controversial rant still haunts him.
On July 25, a clip of DaBaby's performance at Rolling Loud went viral where he can be heard making crude remarks about HIV, AIDS, and the LGBTQ community.
"If you didn't show up today with HIV, AIDS, any of them deadly sexually transmitted diseases that'll make you die in two, three weeks, put your cellphone light up," the Cry Baby artist disgustingly shouted to the audience.
Since then, DaBaby has been booted from several music festivals and has also gotten flack from other entertainers.
Still, with Miley now trying to help teach the rapper the error of his ways, maybe there's a chance he can redeem himself.
Meanwhile, the Bop artist may also be expecting a new baby soon as his ex-girlfriend, DaniLeigh, confirmed that she is pregnant.
Though the R&B star hasn't said if DaBaby is the father, there's been plenty of speculation that he is.
Cover photo: collage: screenshot/instagram/dababy & mileycryus