Olivia Dunne reveals her true feelings about returning to NCAA gymnastics
Baton Rouge, Louisiana - Returning to LSU for her final year of NCAA gymnastics, Olivia Dunne is excited to reunite with her devoted fan base, whom she missed during the offseason.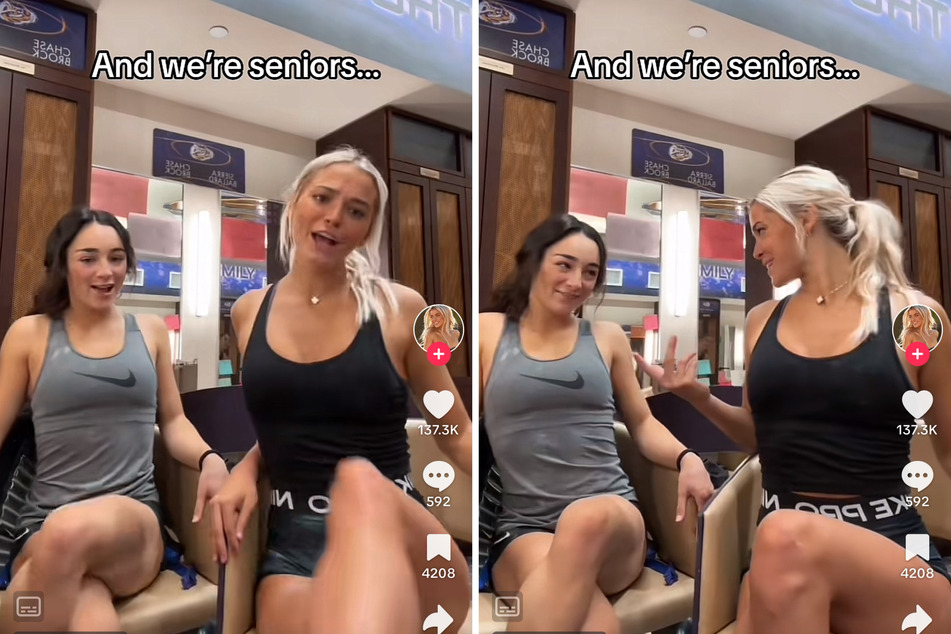 In a viral TikTok with her teammate Elena Arenas, Olivia Dunne used a famous Kim Kardashian sound bite to reveal to fans how excited she is to return to NCAA gymnastics as an upcoming senior.
"Okay guys, we're back! Did you miss us? 'Cause we missed you," Dunne mouthed in the clip that has garnered nearly a million views since it was posted on Wednesday.
With over 500 comments from fans showing their adoration for the star gymnast, it's safe to say that her millions of TikTok fans are thrilled to welcome her back to the sport.
"i missed you livvy," one fan said.
"cuteness overload," another fan added.
"what am i gonna do without livvy at lsu," another fan commented, referring to Livvy graduating from LSU at the end of this year.
The Sports Illustrated Swimsuit model will compete in her final season with LSU gymnastics beginning in January 2024.

Cover photo: Collage: Screenshot / TikTok / livvy