Olivia Dunne reveals who's on her mind "all day" in viral TikTok
Baton Rouge, Louisiana - Olivia Dunne has revealed that someone has been on her mind all day, and fans are buzzing that it's most likely her newly-confirmed boyfriend Paul Skenes!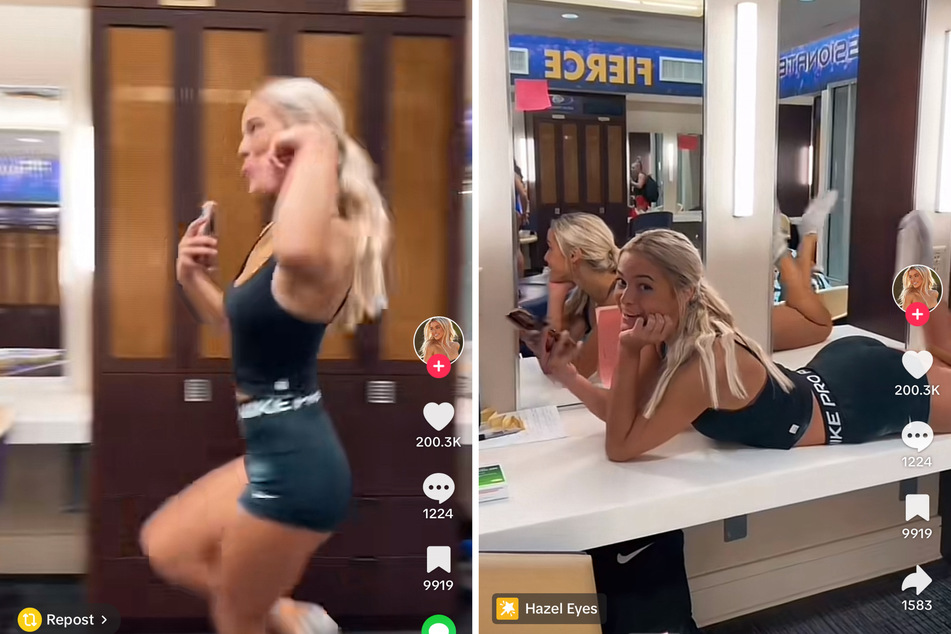 In Dunne's latest viral TikTok, the LSU gymnast took a page out of Bryce James and the Cavinder twins' book of trends by hopping onto the popular social media craze of "running through my mind."
Along with her LSU teammate Elena Arenas, Livvy quickly flashed an Instagram profile while mouthing the words, "You been running through my mind all day."
While the trend has become a popular way to slyly reveal one's secret crush, with Olivia now publicly dating MLB pitcher Paul Skenes, fans are sure that the "mysterious" profile she's flashing is Skenes.
"Obviously it's Paul Skenes, everyone knows it," one fan commented.
"Paul skenes????" another added.
"We all know it's Paul skenes," a third fan agreed.
The Sports Illustrated Swimsuit model will compete in her final year of gymnastics competition in the NCAA spring season in January 2024.
Cover photo: Collage: Screenshot / TikTok / livvy