Olivia Dunne shows off her Gucci life in Italy with customized bag
Capri, Italy - From Sports Illustrated to her Gucci purse, Olivia Dunne seems to have it all!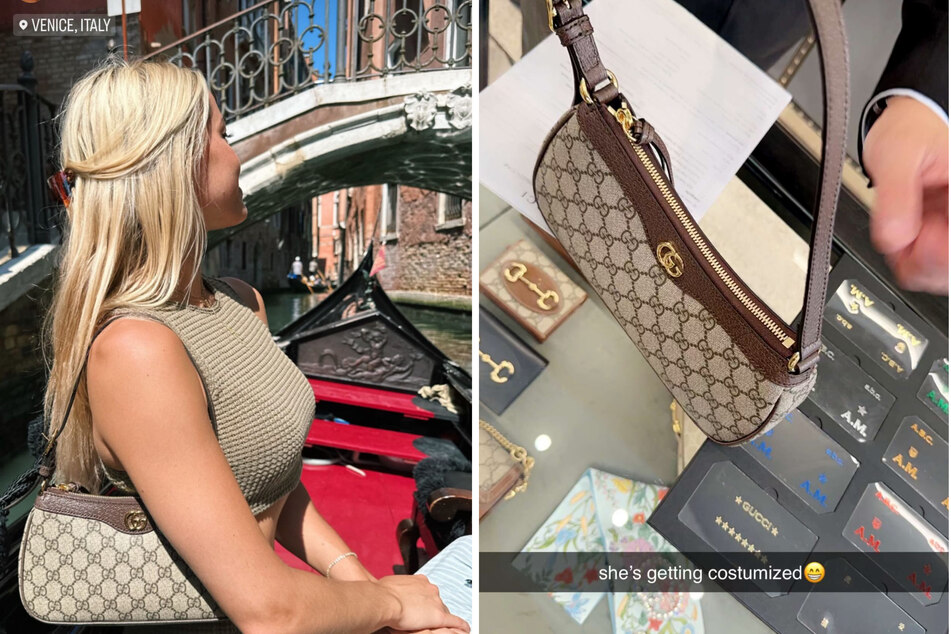 Olivia Dunne flaunted her multimillion-dollar NIL worth with a customized gift to herself hat has fans losing their cool.
During her recent trip to Capri, Italy, the Sports Illustrated swimsuit model treated herself to a small Gucci Ophidia GG purse.
The timeless Italian designer bag is handcrafted with Gucci's signature monogram and retails for a staggering $1,290.
With her latest ultimate diva move, Olivia took her thousand-dollar purchase to the next level by adding her initials to the bag.
The LSU gymnast took the high-priced purse to a Gucci boutique where she engraved "O.P.D." on the handle of the bag.
Dunne has an estimated NIL value of $3.4 million dollars, per On3. This makes her the highest-paid female college athlete, and second-highest overall behind Bronny James.
Livvy's multimillion-dollar NIL deals are partially thanks to Livvy growing her massive fan base on social media, with over 11 million followers across Instagram and TikTok alone.
Will Dunne get another high-priced item engraved with her initials? Fans will have to wait and see!
Cover photo: Collage: Screenshot / Instagram / Livvydunne / Snapchat / Livvydunne