Lana Del Rey responds to Billie Eilish and Olivia Rodrigo crediting her as inspiration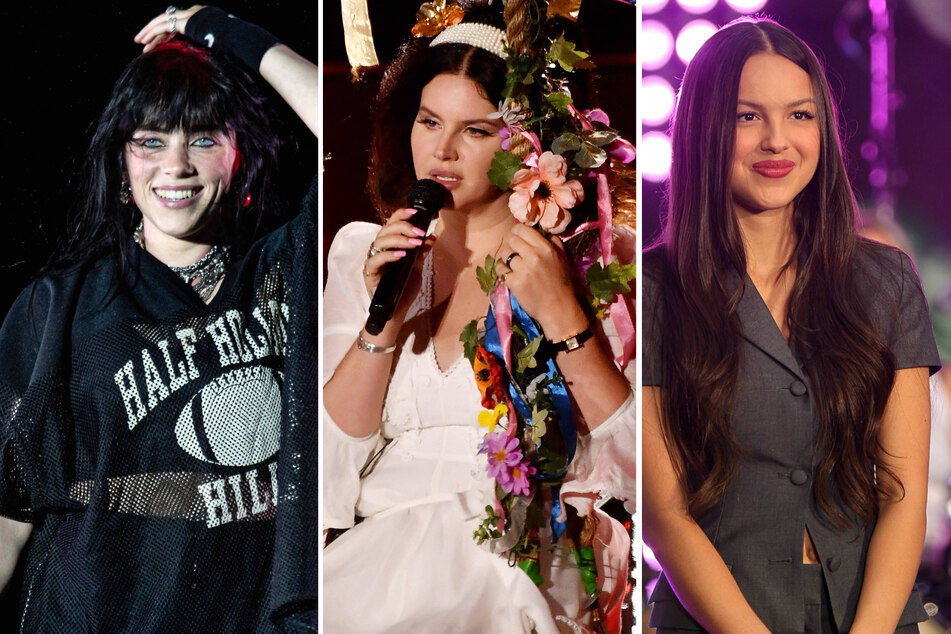 In a new interview with the Hollywood Reporter, the 38-year-old singer spoke about the Gen-Z stars, both of whom have credited her as a major inspiration for their own work.
"Because Billie and Olivia are such good people, it's f**king awesome," Lana said of the pair. "I love them and their music."
"It's not like you have to be nice to be good [in music]," the Summertime Sadness artist added. "But, if you happen to be nice and a great singer, it makes me happy for the culture."
As Billie and Olivia continue to dominate today's music scene, both have named Lana as a key force in both impacting their work and paving the way for female musicians overall.
Last month, the Ocean Eyes artist said Lana "changed music for girls and the potential of what is possible" with her 2012 album, Born to Die.
Olivia spoke similarly of Lana while presenting her with the Visionary Award at the 2023 Billboard Women in Music Awards back in March, crediting the Ultraviolence artist with blazing a path for female songwriters like herself.
Olivia Rodrigo and Billie Eilish both credit Lana Del Rey as a music role model
"Lana's work taught me how effective sentimentality can be in songwriting," Olivia said. "She defies any stereotypes of what a woman writing pop songs should or shouldn't be."
"She's constantly pushing boundaries and making work that is fresh, adventurous and unabashedly feminine."
As for when Lana might team up for a collaboration with either star, she has said that she's "sure" she will work with Billie one day. Fingers crossed!
Cover photo: Collage: IMAGO / Starface & MediaPunch & ZUMA Wire