Pharrell Williams takes over Paris in first Louis Vuitton show!
Paris, France - Pharrell Williams is kicking off his role as artistic director for Louis Vuitton in style, with some of the most historic parts of Paris being cordoned off on Tuesday for the star's first catwalk show.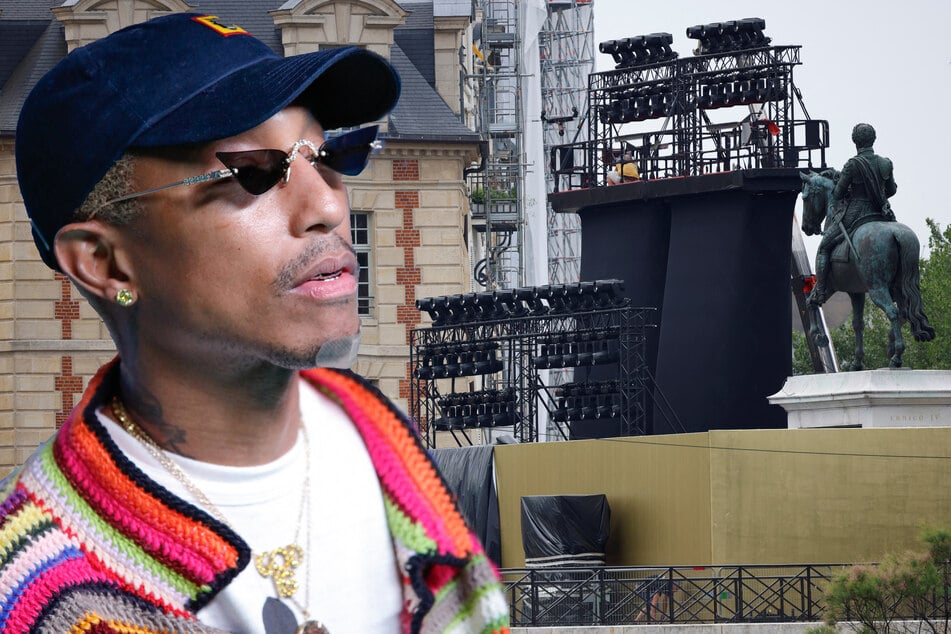 The singer-producer is adding to his repertoire as he takes over menswear collections for the world's most lucrative brand, which made more than $22 billion in revenue last year.

His debut is the hottest fashion ticket of the season, due late at night on the oldest standing bridge in the French capital, the Pont Neuf, with guests set to view the catwalk from boats on the Seine.
A whole stretch of the riverbank is being cordoned off – from the bridge up to the Concorde plaza – from the early afternoon, a police source told AFP.
Guests received their elaborate invitations on Monday – a sort of mini-stained glass window featuring a sunset over the bridge that suggests yellow will be a dominant color, in keeping with the singer's Happy vibes.
He told the New York Times this week that the theme is "lovers".
"I was appointed to rule in this position," he told the newspaper. "But a ruler of this position for me is a perpetual student. It's what I intend to be."
Williams highlights suffering of Black people amid rise to the top
Williams faces a major challenge filling the shoes of Virgil Abloh, the former Kanye West sidekick who breathed new streetwear-infused life into Louis Vuitton prior to his tragically early death from cancer in 2021.

But he has long been a red carpet sensation, known for daring outfits that go far beyond the usual hip-hop stylings, and a string of collaborations with Chanel, Moncler and Tiffany – as well as Louis Vuitton.
The 50-year-old is also conscious of the wider context of his rise.
"We wish that our culture and our people didn't have to suffer so hard in order to get us here," he told AFP.
"It's not lost on me that a lot of people died, a lot of people lost their lives and suffered... to get us to these positions."
Cover photo: Collage: KENA BETANCUR & Ian LANGSDON / AFP