Taylor Swift talks Ice Spice collab and calls the rapper her "new favorite artist"
East Rutherford, New Jersey - Taylor Swift gave her Midnights track, Karma, a new look with the help of rapper Ice Spice, and both artists have opened up about the collab and how it came to be.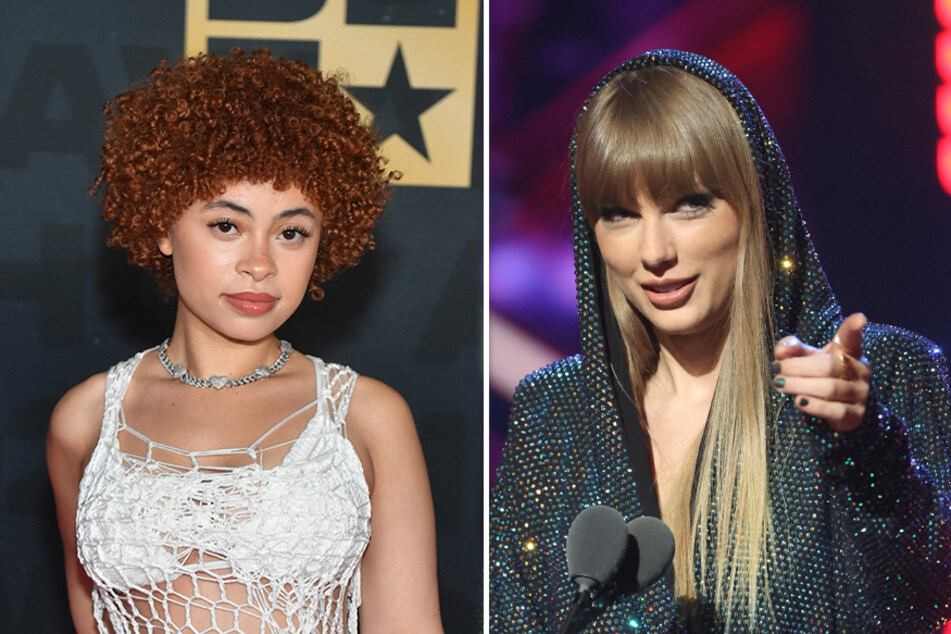 In the words of Ice Spice, "Karma is that girl," and she's not wrong.
On Friday, Taylor Swift released a new version of Karma featuring Ice Spice along with a new version of her 10th album, dubbed Midnights (The Til Dawn Edition).
Though some Twitter users are conflicted about the newly released remix, it's obvious that Ice Spice added her flare to the popular song that even has its own TikTok dance thanks to Swift's performance of the track on The Eras Tour.
in addition to iconic ad libs throughout the track such as "karma is my bestie" and "facts," Ice Spice takes over the original second verse, completely making it her own.
"Karma is your text 'bout to bounce/Karma is the fire in your house/And she 'bout to pop up unannounced/And she never leavin' you alone. Watch her put ya opps on a throne," raps Ice Spice.
"Got you wavin' pretty white flags, feenin' for that cash/Thinkin' it'll save ya, now you switchin' up your behavior/It's OK, baby, you ain't gotta worry, karma never gets lazy. So I keep my head up, my bread, up, won't let up."
In an audio clip posted on social media by Spotify, Swift explained how the collab with Ice Spice came to be.
Taylor Swift calls her Karma collaboration with Ice Spice "one of the most natural things"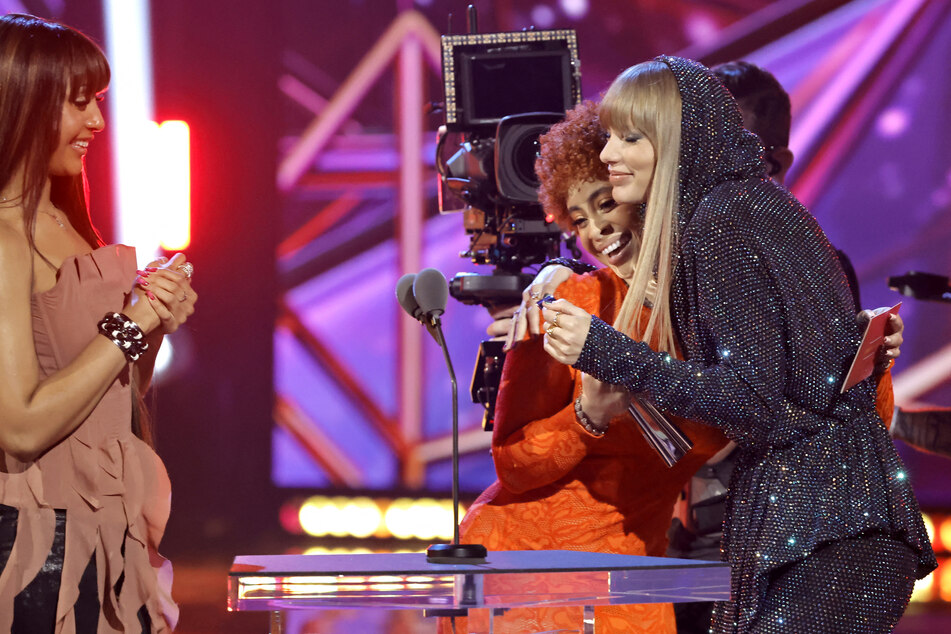 In the clip, Swift says: "She reached out through her team, just kind of saying, 'Hey, Ice has been a big fan of Taylor's since she was a little kid, would love to collaborate if that was ever something that came about.'
"So I immediately got her number and said, 'Hey, would you wanna do your version of 'Karma'? Do you relate to this?' So she jumped in headfirst."
Apparently, the rapper's song In Ha Mood is on Swift's pre-show playlist for The Eras Tour, which plays in stadiums before the Midnight Rain singer steps foot on the stage.
Ahead of the tour, Swift says she "was just listening to Ice Spice constantly," adding that "Getting to know her has been so special because I am blown away by her. In my opinion, she's the one to watch. Watching her work ethic and how thoughtfully she approaches her career, she's like my new favorite artist and I'm so honored that she's on the song."
As for Ice Spice, the rapper called Swift the "sweetest person ever" following Wednesday's announcement of the Karma remix.
Karma featuring Ice Spice is now available.
Cover photo: Collage: Paras Griffin & Monica Schipper / GETTY IMAGES NORTH AMERICA / Getty Images via AFP