The Kardashian-Jenner sisters play booze fueled truth or dare and trick their family
Calabasas, California - A booze fueled game of truth or dare incited a wild Saturday night for the Kar-Jenner clan!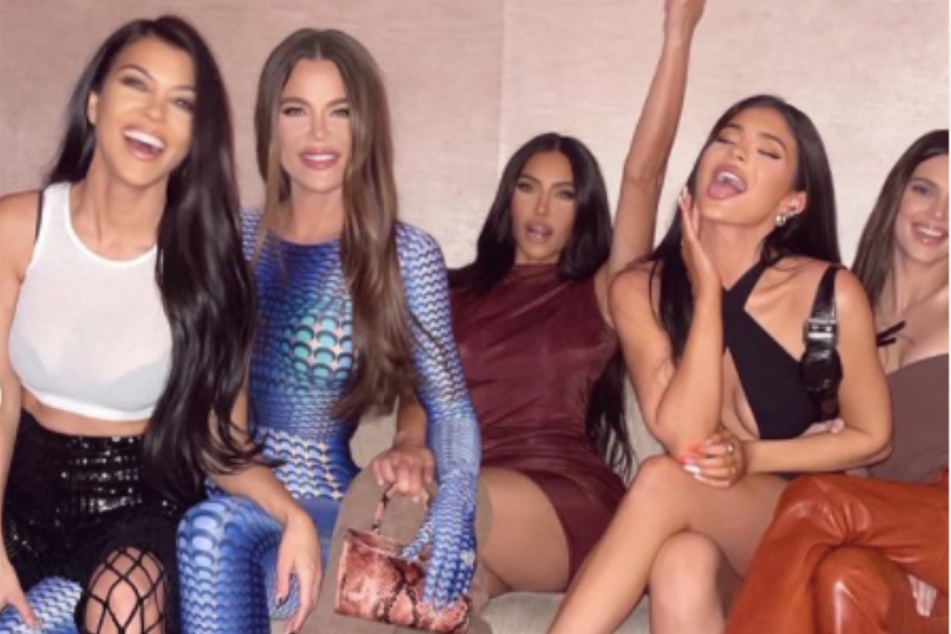 Kourtney Kardashian held her lifestyle company's Poosh Your Wellness virtual festival this weekend, and her sisters definitely got in on the action.

Kim Kardashian taught subscribers to make meatless tacos in a vegan cooking class, and jumped in the pool with a group fully clothed to celebrate.
But the event ended on high note on Saturday night with a video of Kourtney and half-sister Kendall Jenner playing a tequlia-infused game of truth or dare.
In it, the sisters dished about their weirdest food obsessions and their preferred superpower.
But as the shots of Kendall's new 818 tequila got flowing, the sisters got more bold – and the night got juicier!
In the first dare of the night, Kendall ended up calling mom Kris Jenner to tell her she was pregnant.
"I think it's great news," Kris responded, saying it was "really crazy" because she had a dreamt of the exact scenario the previous night.
Perhaps Kris has psychic powers!
After learning the baby news was only a prank, the momager joked she would "put the champagne back on ice."
The gutsy Kendall later chose a dare card again, this time having to text the Kardashian family group chat to say she was engaged.
"It's believable so I will do it," Kendall said, leading to believe that she is more serious with her newly debuted NBA boo Devin Booker than Kourtney is with her new PDA-loving boyfriend Travis Barker.
After Kendall flashed a prop engagement ring, sisters Kim, Kylie, and Khloé called her immediately. She subsequently told each of them they'd been punked.
When Kendall or Kourtney breaks their real engagement news down the line, let's hope their sisters are still as excited – and not think they're just crying wolf.
And perhaps they won't use the family group text next time.
Cover photo: Screenshot/Instagram/kimkardashian