Labrinth dishes on Zendaya and Billie Eilish Coachella surprises
Los Angeles, California - After bringing A-list surprises with Zendaya and Billie Eilish, Labrinth is dishing on how his incredible Coachella performances came together.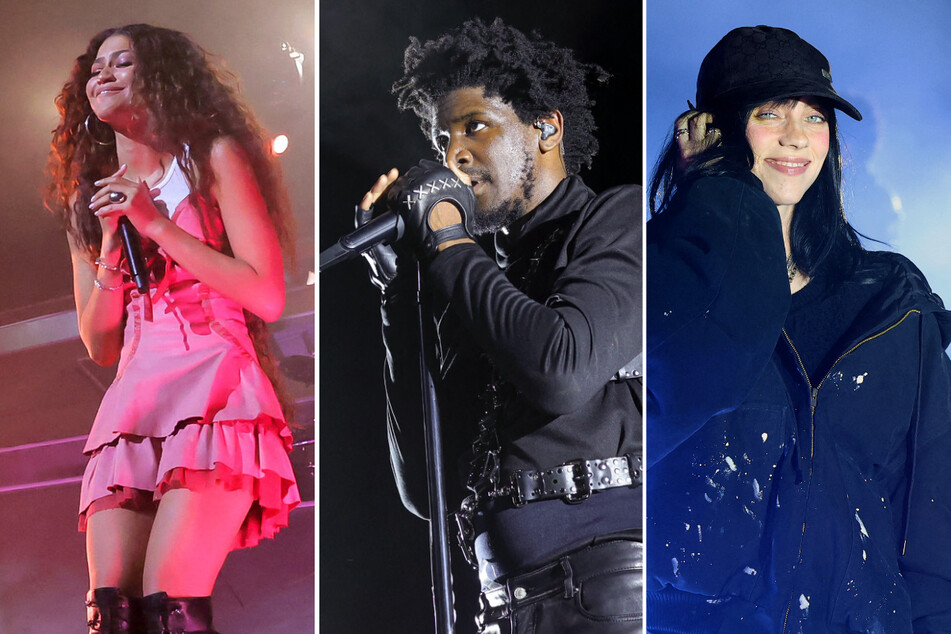 The 34-year-old musician spoke to Variety about his performances at the music festival, which became instant viral moments on social media.
During Weekend 2 of Coachella, Labrinth performed I'm Tired and All for Us from the soundtrack of HBO's Euphoria alongside the show's leading lady, Zendaya.
The performance was the 26-year-old's first since 2015, and Labrinth emphasized that this was no small feat for the multi-hyphenate.
"I just love how brave she is, because I was in the same position as her — I hadn't done a big show like that for 10 years," he said. "So I was like, I don't even know what to expect. And then when she came and did it, I was like, 'Yo, you're a G, man.' The way she just stepped up and went for it, to me that was inspiring."

The surprise appearance was praised by fans across social media, with photos and videos from the set circulating online for days after.
Of course, the Spider-Man: No Way Home star wasn't the only thrilling surprise that the Mount Everest artist had in store, as Billie Eilish and Sia also joined him for special performances during the festival.
Labrinth talks collaborating with Billie Eilish
Labrinth described the appearances as an assembly akin to Marvel's Avengers, saying that he wanted their arrivals to be as though they were "superheroes."
"And all of them, to me personally, are so talented and have inspired me at some point," he said of the guests.
He also dished on his recently-released collaboration with Eilish, Never Felt So Alone.
"Because I just think Billie's an incredible artist, I sent it to her and I honestly expected a no, but she was like, 'I love this record, so I would love to do it with you,''' Labrinth said.
Cover photo: Collage: Michael loccisano & Monica Schipper / GETTY IMAGES NORTH AMERICA / Getty Images via AFP