TAG24's Take: Morbius may be the most boring Marvel flick yet
Morbius, Marvel's latest flick, has finally made its debut in theaters - but the vampire's origin story may have failed to impress fans.
After several setbacks and delays, Sony Pictures' latest movie has finally arrived, and debuted in theaters on Thursday.

From teasers and previews, the origin of the "living vampire" intrigued many, as even some hardcore Marvel fans weren't aware of just who Dr. Michael Morbius was.
The superhero film follows the ill-stricken scientist who suffers from a rare blood disorder. Morbius attempts to cure himself of the condition with a form of transgenic vampirism which gives him superhuman abilities, but none of the weaknesses typically associated with vampires - aka sunlight or holy water.
Yet, like most wonky experiments, the eccentric doctor's transformation leads to bloodshed, and Morbius becomes a wanted man.
The movie was met with high expectations. With a stellar cast led by the award-winning Jared Leto, Morbius should've been another win for the ever-growing Marvel Cinematic Universe.
Unfortunately, Morbius isn't all that it's cracked up to be. Even more disappointingly, it probably should've never been made to begin with.
Has the MCU gone too far with its extended universe?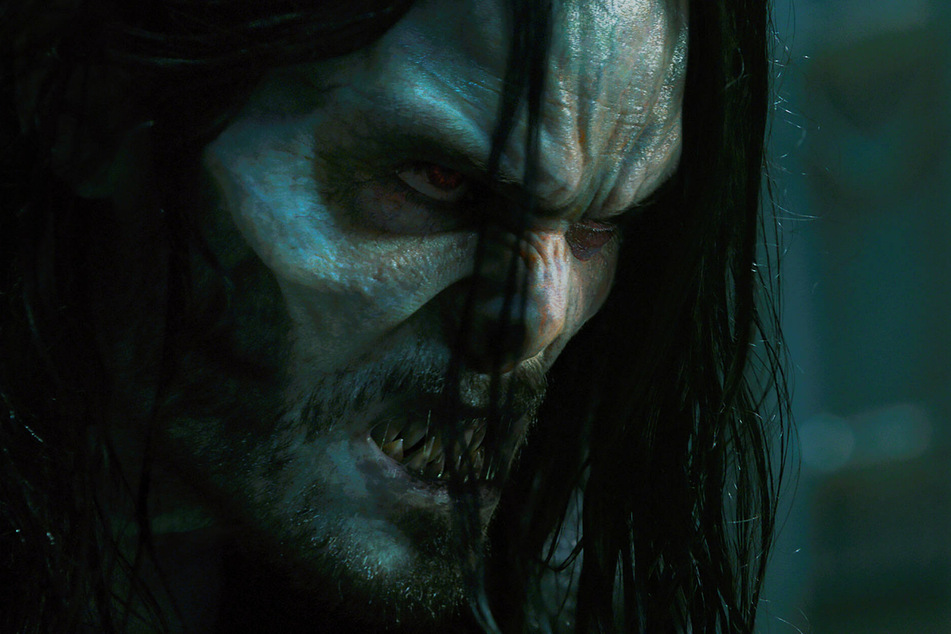 Much like Venom, Morbius is part of Sony's Spider-Man universe, but is still intertwined with the MCU - just so there's no confusion.
Marvel recently begun its phase four by introducing new characters and storylines. And to be fair, every origin tale doesn't always hit home with fans and critics. Take, for instance, the 2018 Tom Hardy-led Venom, which received mixed reviews, but its sequel got a better reception from viewers.
Great things take time, and even an actor with a wide-range like Leto has a misfire here and there. But this is the MCU we're talking about, and Marvel should've known better than to put out an installment that comes off as irrelevant in the multiverse.
Leto's portrayal as the ambitious scientist is, to put it frankly, quite boring. The Suicide Squad actor's attempts at making Morbius a terrifying anti-hero, like Venom, just doesn't work. While there are some highs in the nearly two-hour movie, like his intriguing transformation into his vampie persona and the too-few action scenes, the rest of his screen time falls flat.
Supporting characters try to do their part to move things along, like The Crown's Matt Smith, who plays Morbius' surrogate brother, and Sherlock Holmes alum Jared Harris, who stars as the vampire's mentor and father figure. But even newcomer and Leto's love interest Adria Arjona's brief appearances feel like they can't make up for the movie's dull storyline.
The film's scattered positive notes hardly make up for its lack of humor, charm, or memorable action in a Marvel offering that feels like it could've – and perhaps should have – been scrapped.
It begs the question: Is Marvel going too far with its extended universe?
Fans already have plenty more movies and shows to look forward to that actually fit in with and are significant to the current timeline of the MCU. Morbius' tale could've been left to be told in the fourth Spider-Man film, since the end-credits seemingly tease the scientist will eventually team up with a fellow villain and enemy of the swinging neighborhood hero.
All in all, for die-hard Marvel fans who were awaiting Leto's big debut into the MCU, Morbius is a major disappointment. Frankly, the highly-acclaimed actor deserves better than the bare-bones material the film provides.
Morbius is now in theaters everywhere.
Cover photo: IMAGO/Picturelux