Travis Scott dropped from Coachella after Astroworld tragedy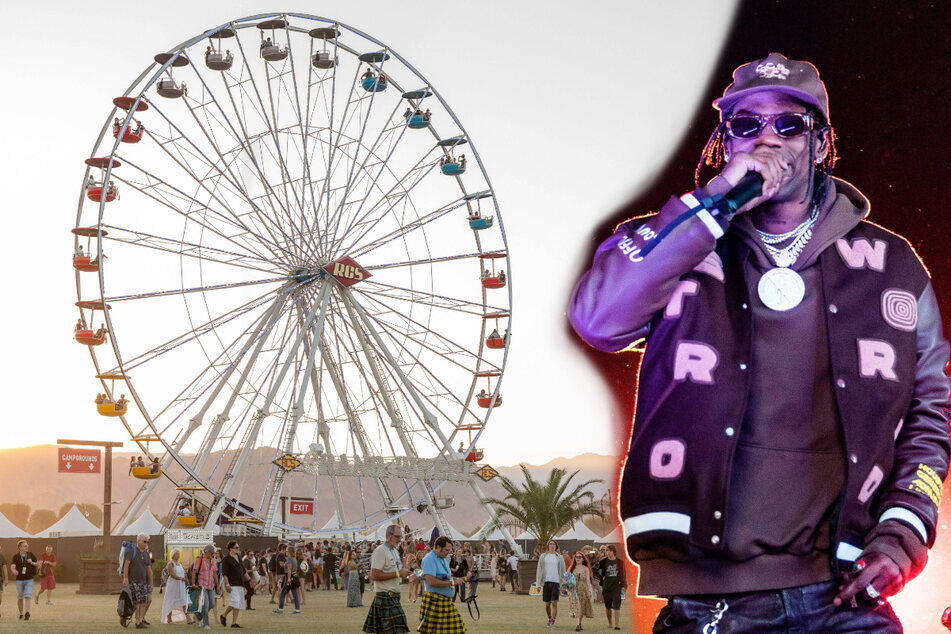 The Indio, California community services manager confirmed to local news station KESQ that Scott will not perform when Coachella returns to the city in April.
Scott has not publicly commented on his Coachella status.
An online petition urging the Goldenvoice concert organizer to drop the 30-year-old from future festivals has garnered more than 60,000 supporters.
Reports have circulated that after he was dropped from the 2022 festival lineup, he offered to play for free but was turned down – although it is unclear whether the performer's camp actually offered the option.
The rapper hosted and headlined his Astroworld Festival at NRG Park in Houston on November 5, where the crowd surged, killing 10 people and injuring dozens of others.
In his first interview since the tragedy, Scott said he wasn't aware of the extent of the mayhem until minutes before a post-concert press conference.
"Any time you can hear something like that, you want to stop the show," Scott told radio host Charlamagne tha God during the 51-minute interview, which came out on Thursday.
"You want to make sure fans get the proper attention they need. Anytime I could see anything like that, I did. I stopped it like a couple times to just make sure everybody was OK. I just really go off the fans' energy as a collective. ... I just didn't hear that," he added.
The attendees who died ranged in age from 9 to 27 years old.
The families of multiple Astroworld victims have declined Scott's offer to pay for funeral expenses.
"As artists, we trust professionals to make sure that things happen and that people leave safely," Scott said during his new interview. "This night was just a regular show, it felt like to me. People didn't show up there to just be harmful. People just showed up to have a good time, and something unfortunate happened."
Cover photo: Collage: IMAGO/ ZUMA Wire & MediaPunch