Are Meghan Markle and Kate Middleton working on a Netflix project together?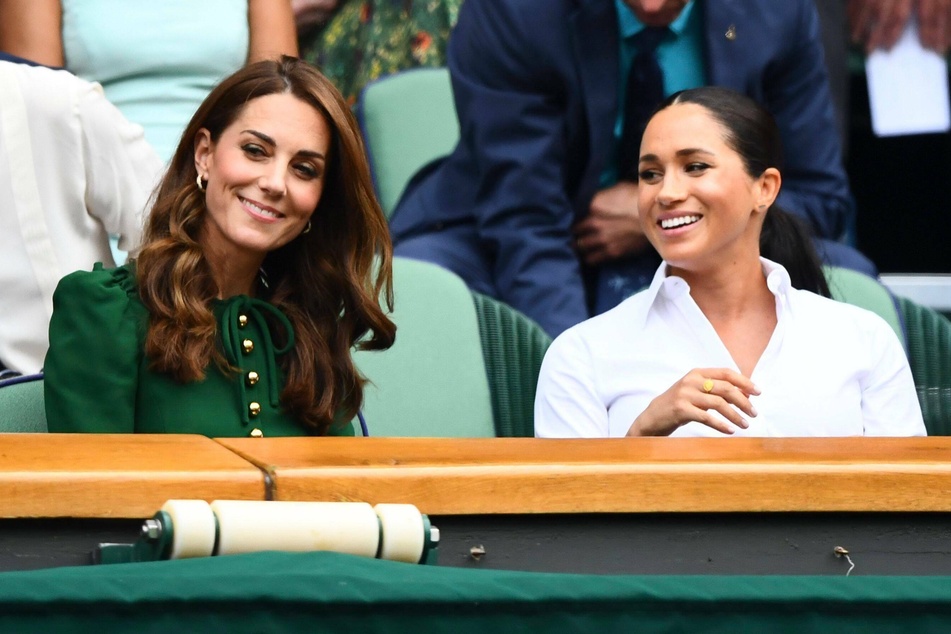 According to US Weekly, it could be a possibility!
On Friday, a source told the outlet that the duchesses are still very close despite the "rift" between Prince Harry and Prince William.
The insider also revealed that "Meghan has been talking to her about collaborating on a project for Netflix, a documentary that will spotlight Kate's charity work and the huge impact she's made with her philanthropy."
The tipster further detailed that the Duchess of Cambridge is "considering" the now 40-year-old's offer.
"Kate is very flattered, and it's all very positive between them," the insider added.
It's good to know that these royal in-laws still get along despite the recent drama that's unfolded in the family.
After the Duke and Duchess of Sussex's bombshell interview with Oprah Winfrey, reports claimed that the British monarchy wasn't too happy.
Especially after Meghan claimed that she and their son Archie were subjected to racist remarks from employees and extended family members.
Since then, there's been obvious turmoil among the royals.
However, Meghan's in-laws and Queen Elizabeth II sent her public birthday wishes last week.
If Kate is truly considering working with Meghan, it could be another sign that things are starting to smooth over, but time will definitely tell.
Yet, it may be too little too late, as Prince Harry is planning on publishing a memoir in the near future. Here's hoping the duke won't reveal any more scandalous secrets – or maybe, just a few!
Will the duchess duo team up to fix the royal drama, or make it worse?
Cover photo: IMAGO / Shutterstock