Prince Harry's new memoir: All of the bombshell leaks from Spare!
Santa Barbara, California - Prince Harry is sparing no details in his bombshell memoir – and the leaks are here to prove it.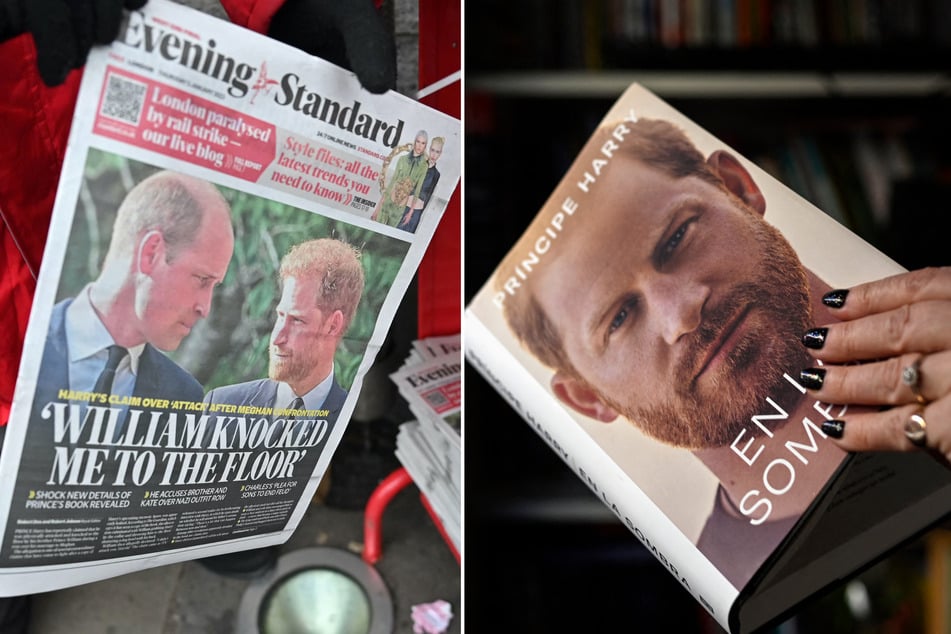 It's royal tea time!
Though Harry's new book is not on sale until Tuesday, many of the 38-year-old's most surprising revelations have leaked after Spare was erroneously shipped early to bookstores in Spain.
The Duke of Sussex has made his tense relationship with the royal family quite clear in his recent media outings, but nothing could have prepared readers for the shocking new details now coming to light.
In what just might be the most highly-anticipated book of 2023, Prince Harry touches on his strained relationship with Prince William, the lingering rumors about his paternity, his wild party days, and even some salacious details about his love life.
Prince Harry describes Prince William as his "archnemesis"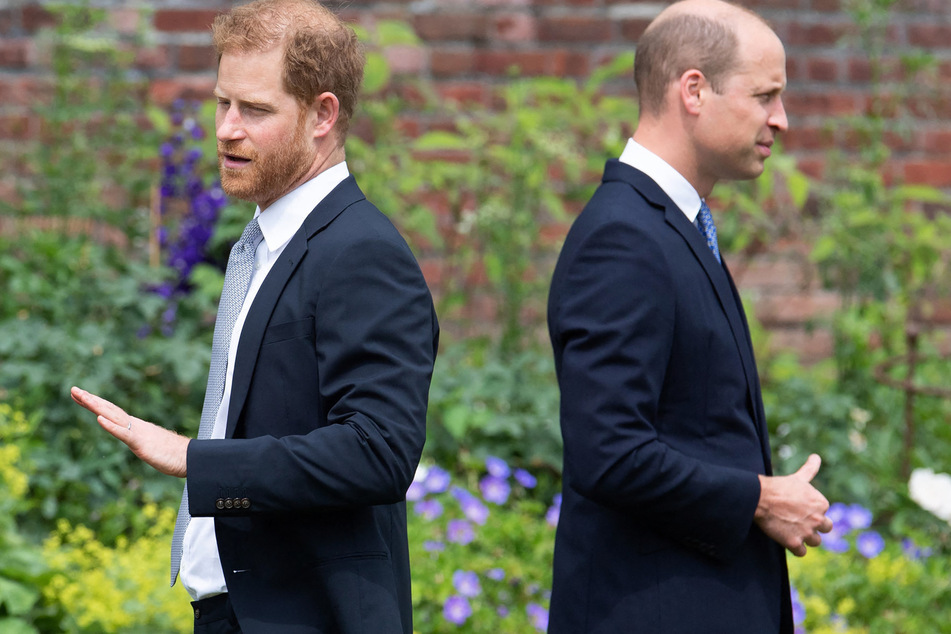 An excerpt from Spare detailing Harry and William's physical altercation in 2019 made headlines on Wednesday, but that's far from the only shocking admission about the brothers' tense relationship.
Per Page Six, Harry writes that he considers William his "beloved brother and archnemesis."
Speaking with Good Morning America's Michael Strahan in an interview that will drop Monday, the Duke of Sussex explained that there has always been an inherent competition between the two thanks to the "heir and the spare" labels.
Another shocking detail from the memoir is Harry's revelation that William and his wife Kate Middleton encouraged him to don his infamous Nazi costume at a 2005 party.
Though Harry took full accountability for the costume in the Netflix docuseries Harry & Meghan, he seems to be dragging others into the mix in Spare.
Writing that he was torn between wearing the Nazi uniform or a pilot costume, Harry turned to his brother and sister-in-law for help. "I phoned Willy and Kate, asked what they thought. Nazi uniform, they said," Harry writes in the memoir.
Despite these jaw-dropping confessions, Harry has said in a recent interview that he "would like to have his brother back."
Prince Harry reveals King Charles joked about paternity rumors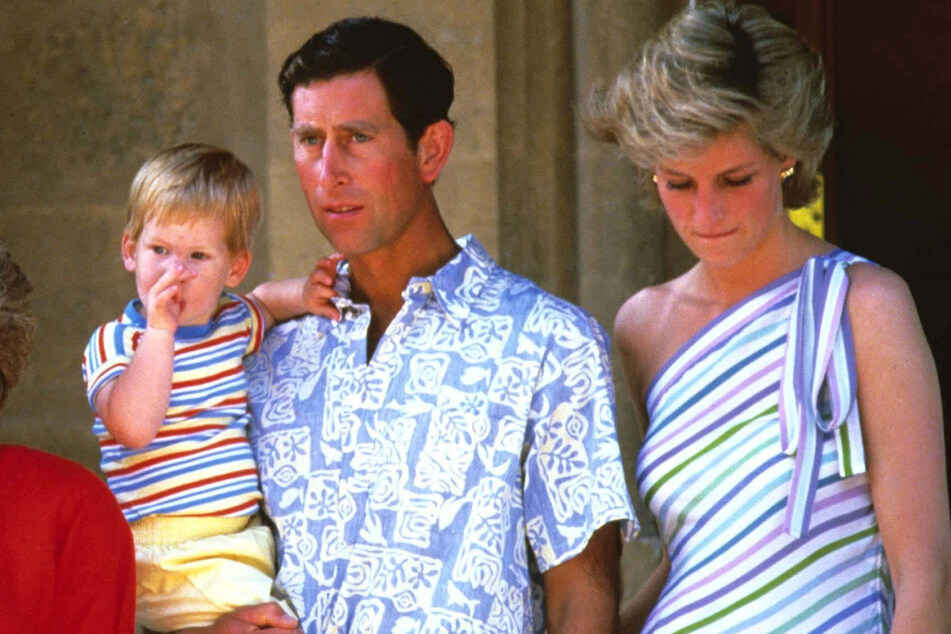 The Duke of Sussex also made some shocking admissions about his father, now King Charles III.
Rumors of Harry's true paternity have followed him all his life, with the most popular theory being that he was the son of James Hewitt, who had an affair with Princess Diana in the 1990s.
In Spare, Harry reveals that even Charles himself teased him with cruel jokes about the rumors, recalling his father quipping, "Who knows if I'm even your real father?"
"He'd laugh and laugh, though it was a remarkably unfunny joke, given the rumor circulating just then that my actual father was one of Mummy's former lovers: Major James Hewitt," Harry writes. "One cause of this rumor was Major Hewitt's flaming ginger hair, but another cause was sadism."
The military vet also admitted that he and his brother both urged their father not to marry Camilla, to no avail. "Despite Willy and me urging him not to, Pa was going ahead," he allegedly says in the tell-all.

Harry affirms there are "no hard feelings" about the marriage, writing, "We recognized that he was finally going to be with the woman he loved, the woman he'd always loved."
Prince Harry reflects on the death of his mother Princess Diana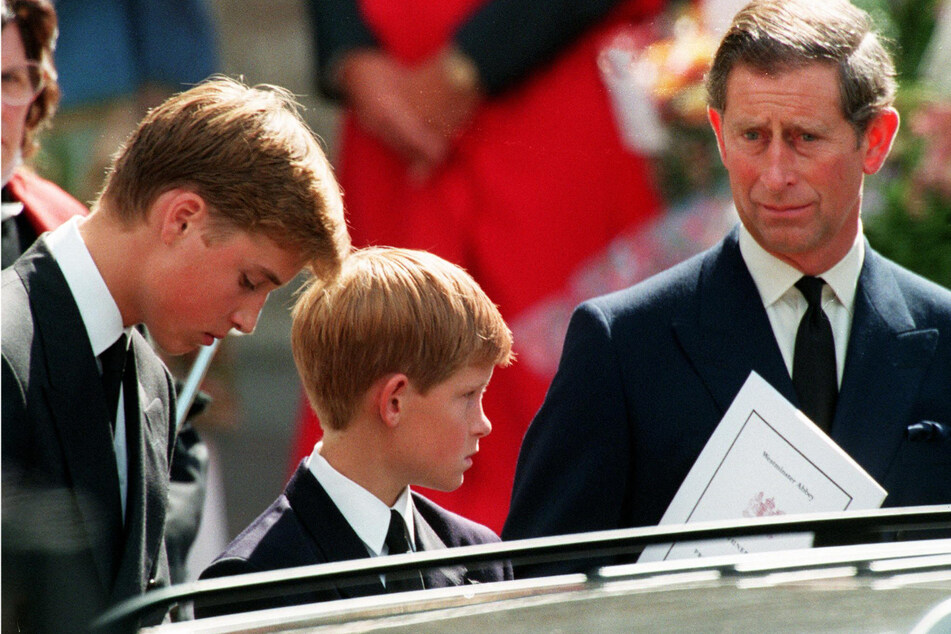 Harry gave further details about his relationship with his father while recounting how he got the news that his mother had passed away.
"Pa didn't hug me," he recalls, per Page Six. "He wasn't great at showing emotions under normal circumstances, how could he be expected to show them in such a crisis?"
Harry says he remembers his conversation with Charles the night of Diana's death to this day.
"I remember thinking: Crash … OK. But she's all right? Yes? I vividly remember that thought flashing through my mind. And I remember waiting patiently for Pa to confirm that indeed Mummy was all right. And I remember him not doing that," he writes.

Harry struggled to process that his mother had died in the accident, and says his father also appeared to be in "shock" at the time.
The Duke of Sussex also gave new insight into his experience at Diana's funeral, admitting he felt guilty for crying publicly.
"My body convulsed and my chin fell and I began to sob uncontrollably into my hands. I felt ashamed of violating the family ethos, but I couldn't hold it in any longer," Harry says.
Prince Harry shares secrets of his partying days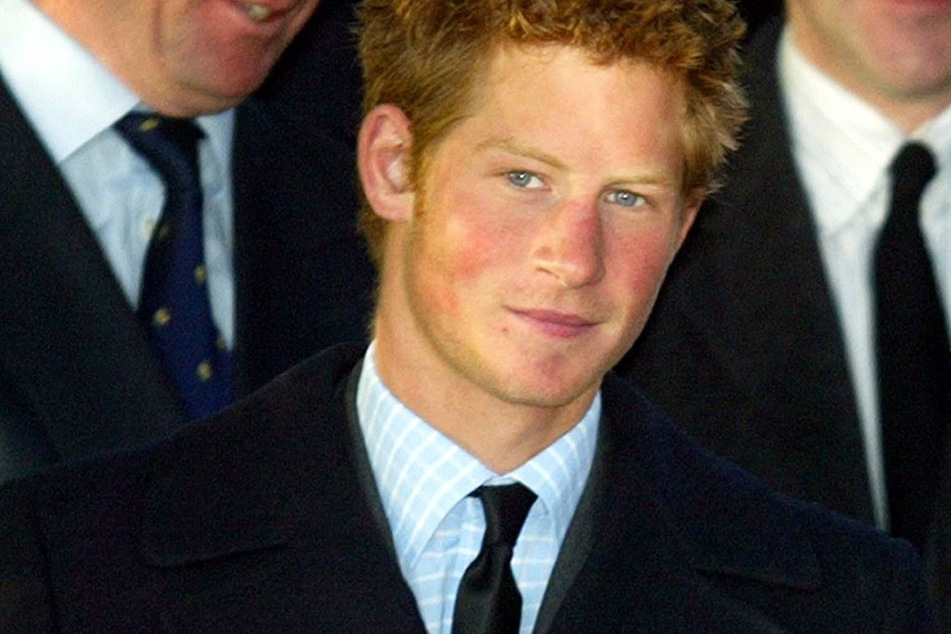 The youngest son of King Charles III earned a reputation for being a bit of a wild child, and he certainly doesn't deny that in Spare.
He admits to having used cocaine as a teenager, which was consistent with media reports at the time.
"It wasn't much fun, and it didn't make me particularly happy, as it seemed to make everyone around me," Harry reportedly writes.
As for his love life, he provides some salacious details about losing his virginity to an anonymous "older woman." He describes the affair as a "humiliating episode with an older woman who liked macho horses and who treated me like a young stallion."
Another odd tidbit he spilled was his admission that he Googled his now-wife Meghan Markle's intimate scenes from her TV show Suits before the pair began dating.
"I didn't need to see such things live," he writes.
Royal fanatics can read all the tea for themselves when Spare officially hits bookstores on January 10.
Cover photo: Collage: JUSTIN TALLIS / AFP, OSCAR DEL POZO / AFP