The Summer I Turned Pretty's love triangle turns tense ahead of finale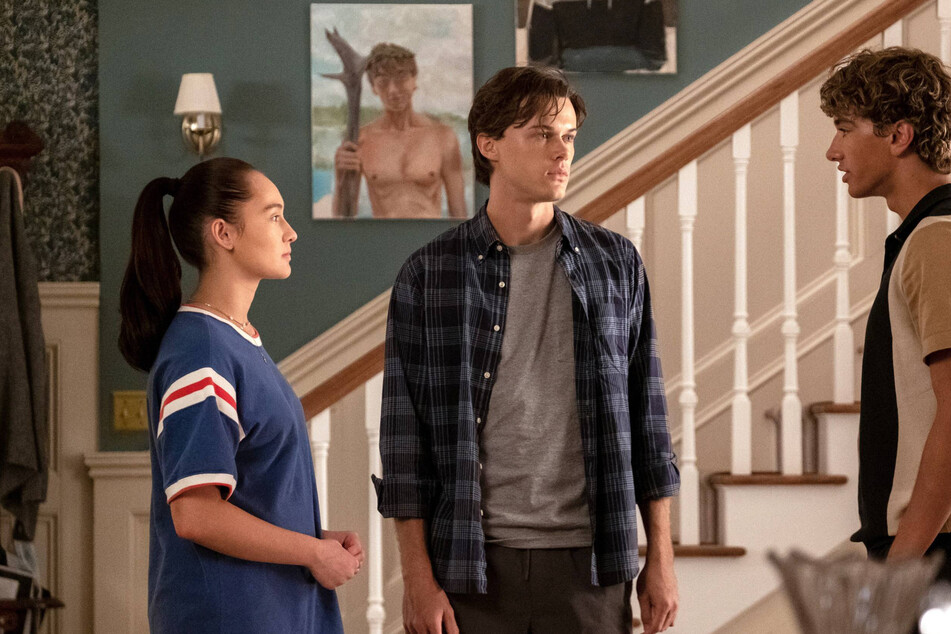 Warning! Spoilers ahead for season 2 of The Summer I Turned Pretty.
Episode 7 of the Prime Video series was a dramatic one, whether you're Team Conrad or Team Jeremiah.
The penultimate episode of the season wrapped up several important running storylines, including a solution for the beach house dilemma as Aunt Julia and Adam Fisher come up with a plan to sell the Boston house to afford the place in Cousins.
But the real drama came in the final few minutes, as Belly and Jeremiah's growing tension culminated in a steamy kiss...before Conrad emerged from behind them.
With the love triangle tensions at an all-time high, Belly's conflicting feelings for the brothers set the stage for quite the dramatic finale.
The Summer I Turned Pretty debuts new Phoebe Bridgers music
While there were no Taylor Swift songs this time around, the episode did feature a devastating cover of John Prine's Summer's End by Phoebe Bridgers, which expertly tugged at the heartstrings as Laurel returned to the beach house.
Though the cover is available on Spotify, the show appears to have featured a new studio version of it that hasn't yet been released.
Cover photo: IMAGO / Everett Collection