Alex Murdaugh's murder trial takes personal turn as prosecution looks to prove motive
Walterboro, South Carolina - Testimony has started to get interesting in Alex Murdaugh's trial for the murder of his wife and youngest son, as the prosecution looks to lay the groundwork for a motive.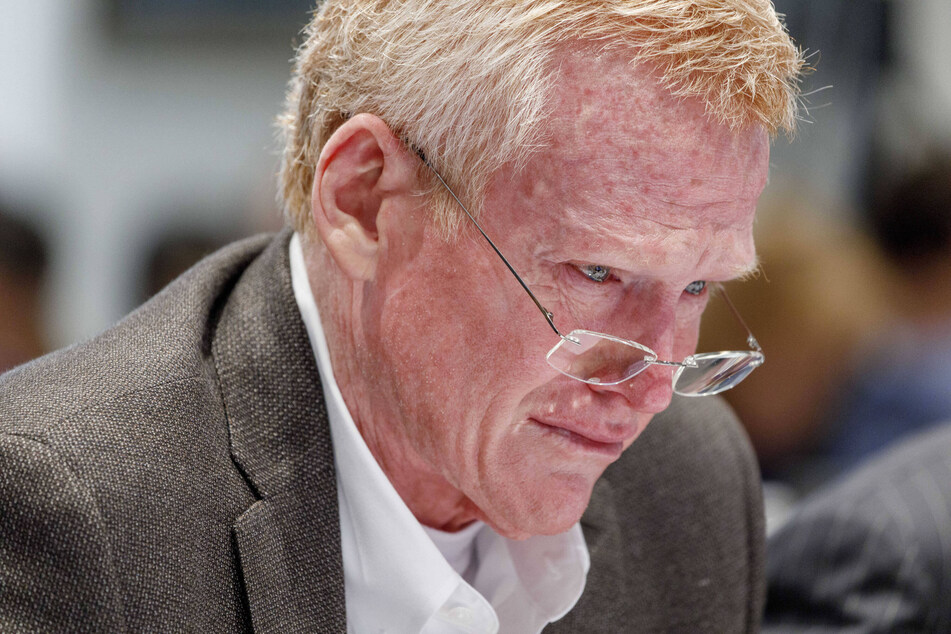 It's been over a week since the murder trial of Alex Murdaugh kicked off, and a number of witnesses have taken the stand since opening arguments took place.
Most of the witnesses thus far consisted of law enforcement officers who were first to arrive at and investigate the scene of Maggie and Paul Murdaugh's murders on June 7, 2021, and cellphone data experts who excessively broke down just what information can be gathered from one's cellphone.
However, things took a turn for the personal on Wednesday and continued in that direction on Thursday, when Jeanne Seckinger, the CFO of the Parker Law Group and a longtime colleague of Alex's, took the stand.
During opening arguments, Alex's defense attorneys claimed that the state had no evidence placing the disbarred attorney at the scene of the crime, as Alex has consistently claimed he was not there.
However, two family friends testified that Murdaugh's voice can be heard in a video that LE officers extracted from Alex's son Paul's phone, which started at 8:44 PM on the night Paul and Alex's wife Maggie were fatally shot, and appeared to be recorded in the area of the Murdaugh family's dog kennels, per Lt. David Britton Dove's testimony.
Rogan Gibson, who said he was a close friend of Paul's and stated that the Murdaughs were like a second family to him, testified that he 100% recognized Alex's voice in the video, after initially telling investigators shortly after the killings that he was 99% sure the voice in the video was the 63-year-old disgraced attorney.
Another one of Paul's friends named Will Loving also testified to being "100%" positive it was Alex's voice heard in the video.
But that wasn't the only evidence the prosecution used to place Alex at the scene of the crime.
Prosecution looks for motive in Murdaugh murder trial as judge boots jury from court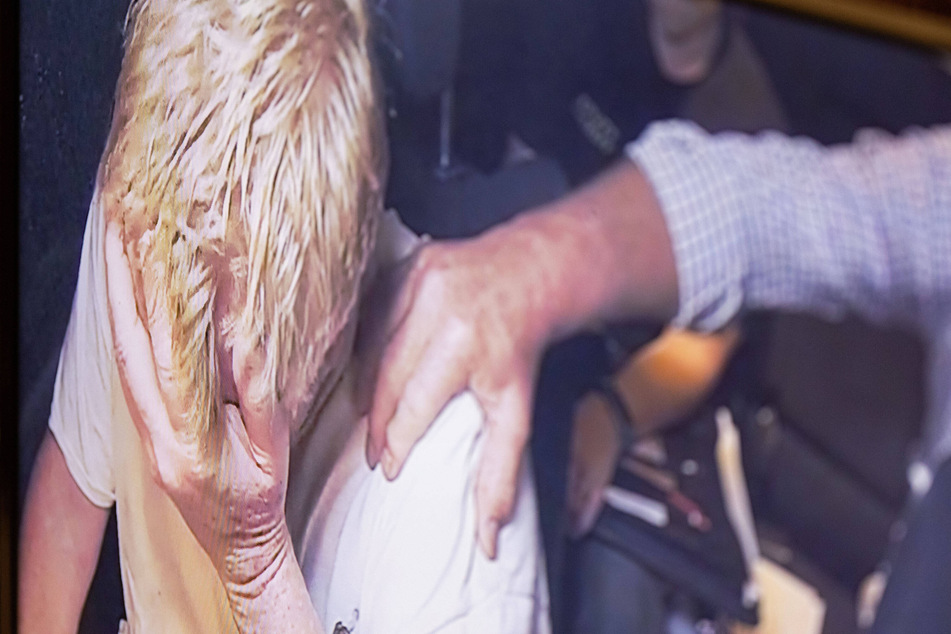 On Thursday, the prosecution played a separate Snapchat video from Paul's phone taken at 7:39 AM on June 7, 2021, the day of the double murder, which shows Alex in an entirely different outfit than the one he was wearing when law enforcement officers arrived at this property around 10:20 PM.
Per previous testimony, Alex called the murders into 9-1-1 around 10:07 PM, claiming that he had just returned home from visiting his mother to find his wife and son had been fatally shot. In body camera footage from that night, Alex appears to be wearing a white T-shirt and khaki shorts, whereas, in the Snapchat video from that morning, he was in a blue top and long khaki pants.
The prosecution believes that Maggie and Paul were murdered sometime between 8:30 PM and 10:06 PM, and if it was Alex's voice on the video from 8:44 PM, it could place him at the scene around the time the murders occurred. That, along with the fact that he was wearing a different outfit earlier in the day than he was when law enforcement arrived that night following the murders, seems to be strong evidence for the prosecution to build on.
Still, there's one major elephant in the room that the prosecution has yet to address directly: a motive. That is until they called Parker Law Group CFO Seckinger to the stand.
Parker Law Group was formerly named Peters, Murdaugh, Parker, Eltzroth & Detrick law firm and was founded by Alex's great-grandfather. However, the firm decided to alter its name after Alex's finance-related legal woes came to light.
Though the jury was excused for her hearing, as the judge has yet to rule what part of her testimony can come in as evidence of motive, the claims Seckinger made seemed to shock those in the courtroom, as audible gasps were heard on the livestream.
Judge to rule on jury-free hearing regarding potential motive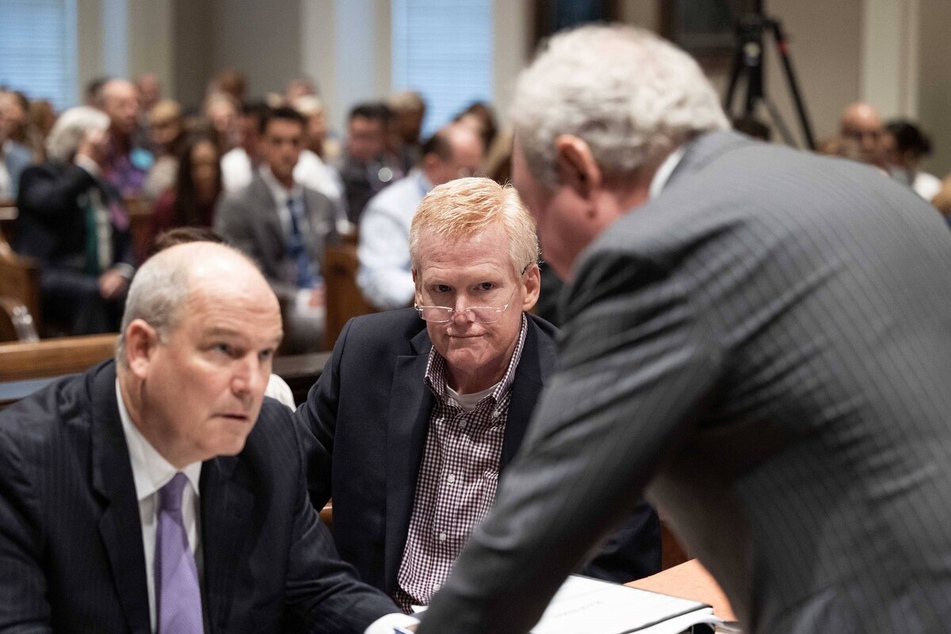 During the jury-free hearing, Seckinger testified that she confronted Alex about $792,000 in missing settlement funds and fees the day of Maggie and Paul's murder.
Seckinger also said she had already confronted Alex about the funds numerous times.
"[Alex] was leaning on a file cabinet outside his office, and he turned to look at me as I came up and said, 'What do you need now?' and gave me a very dirty look," Seckinger said in court. "We went in the office and closed the door, and I told him I had reason to believe he received the funds himself and that I needed proof that he had not."
Seckinger stated that Alex assured her he had documentation and could prove the money was where it should be. Later that day, Seckinger said Alex asked her how much money was in his 401K account as he was "working on some financials" for a hearing later in the week regarding a controversial boating accident his son Paul was in.
However, it was that night in which Alex's wife and son were brutally murdered on the Murdaughs family property, which halted the firm's interest in Alex's finances and caused the boating hearing to be canceled.
Though the prosecution has yet to paint the full picture of how this could tie into their motive argument, it may not matter as the judge has yet to rule on what part of Seckinger's testimony can be heard by the jury.
Alex was indicted on murder charges for the death of Maggie and Paul Murdaugh in July 2022.
Alex Murdaugh has pleaded not guilty to the murder charges against him. It's unclear if he will take the stand during the double murder trial.
Cover photo: IMAGO / USA TODAY Network