Donald Trump Jr. accidentally roasts his dad in viral clip
Jupiter, Florida - Ex-president Donald Trump got roasted by his own son on Thursday night in a new viral clip.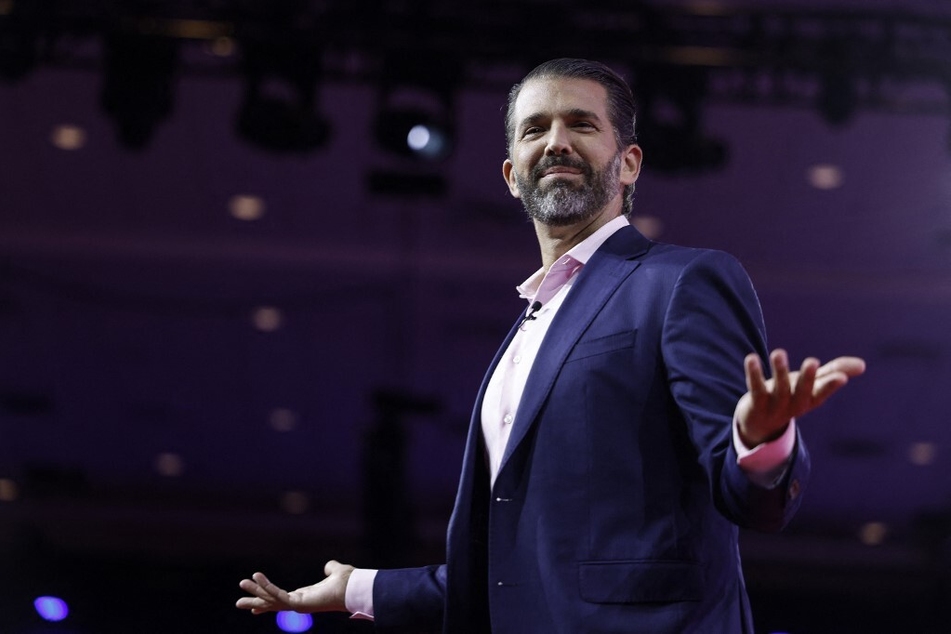 "Trump has the charisma of a mortician and the energy that makes Jeb Bush look like an Olympian," Donald Trump Jr. said on his online show, Triggered with Donald Trump Jr., apparently switching the name of his father with that of his top 2024 rival, Ron DeSantis.
The Florida governor officially announced his long-expected run for president on Wednesday in a Twitter chat rife with technical issues. He is now teed up for a showdown with his former ally, Donald Trump.
Apart from unintentionally taking a dig at his dad, Trump Jr. also made a swipe at another former Florida Governor Jeb Bush, the brother to former President George W. Bush who challenged Trump in the 2016 Republican primary.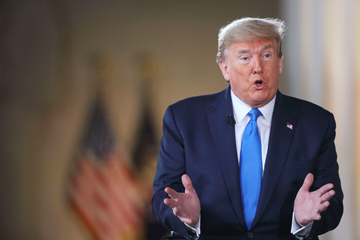 While Trump is the current frontrunner in GOP primary polling by a long shot, he is also mired in legal difficulties, including being found liable for sexual assault.
That court drama could potentially complicate the former president's path to the 2024 nomination.
Donald Trump Jr. fails to catch his own mistake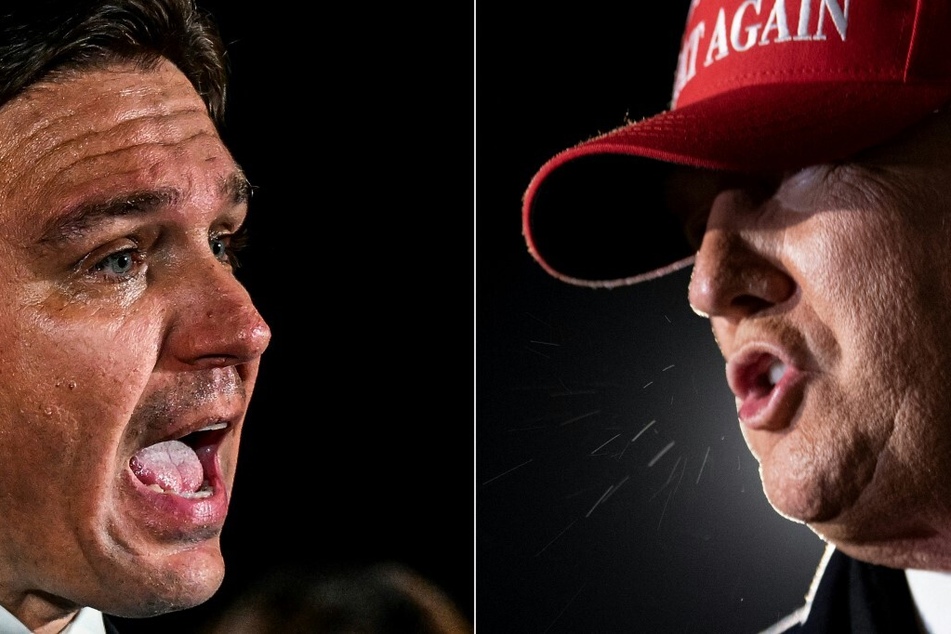 Donald Trump Jr. has been a vocal supporter in his dad's latest quest for the White House and seems to be treating DeSantis as his greatest 2024 primary threat.
"Once you actually put out the facts I think a different image is going to emerge," he had said right before his gaffe.
"Ron wants people to think that he's like 'Trump white' or something like that. He's not, either on policy grounds or personality."
After failing to correct his make, Trump Jr. paused briefly before continuing to say, "The policies of a DC swamp rat because we've seen … the flip-flops, right?"
He also poked fun at DeSantis' "sort of nasally and effeminate … voice."
Cover photo: Collage: ANNA MONEYMAKER / GETTY IMAGES NORTH AMERICA / GETTY IMAGES VIA AFP & Elijah Nouvelage, Joseph Prezioso / AFP