Donald Trump slams E. Jean Carroll case as a "total scam" amid new demands
New York, New York - On Tuesday, former President Donald Trump slammed E. Jean Carroll's successful rape and defamation case as a "total scam," even as she filed new court papers demanding more damages over his fresh attacks on her.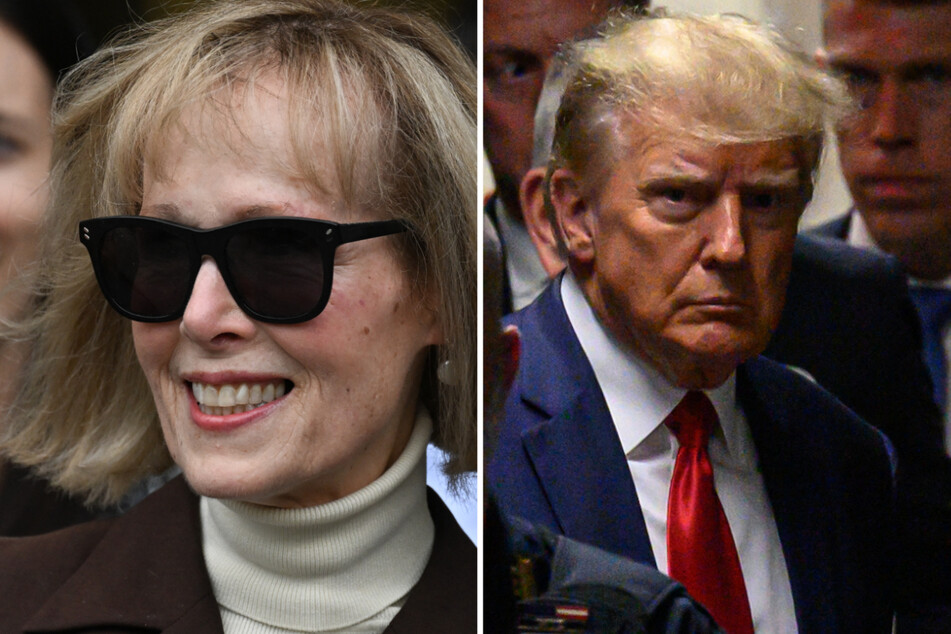 In an apparent response to Carroll's new demand for at least another $10 million in damages, Trump repeated his denials of the advice columnist's claims that he sexually assaulted her in a Manhattan department store changing room nearly three decades ago.
"I don't know E. Jean Carroll, I never met her or touched her," Trump wrote on his social media site.
"I never abused her or raped her ... or did anything else to her, except deny her Fake, Made Up Story, that she wrote in a book," he added. "IT NEVER HAPPENED, IS A TOTAL SCAM."
Trump did not mention Carroll's Monday filing directly.
The former president did not directly insult Carroll as he did during a recent CNN town hall when he referred to her as a "whack job" just hours after a jury found him liable for sexual assault and defamation and awarded $5 million in damages.
The amended lawsuit was filed by Carroll's lawyers, who said Trump "doubled down" on derogatory remarks about the former Elle magazine columnist on CNN the day after the verdict.
E. Jean Carroll's lawyers bash Donald Trump's "defamatory conduct"
"It is hard to imagine defamatory conduct that could possibly be more motivated by hatred, ill will, or spite," they wrote. "This conduct supports a very substantial punitive damages award in Carroll's favor both to punish Trump, to deter him from engaging in further defamation, and to deter others from doing the same."

A nine-person jury two weeks ago decided Trump had sexually abused Carroll. It also found that Trump had made false statements that damaged her reputation after she went public with her allegations in a 2019 book.
Carroll's defamation claims against Trump have proceeded in two separate lawsuits, one decided in the recent trial and another that previously dealt only with derogatory remarks that Trump made in 2019 while he was still president.
Carroll has added her new claims to that lawsuit, which has been tied up in still-unresolved legal appeals related to whether she could sue a president over remarks made while in office.
Cover photo: Collage: Ed JONES / AFP