Donald Trump snubs Fourth of July parades as DeSantis and Pence march
Bedminster, New Jersey - Ron DeSantis was in New Hampshire, Mike Pence was in Iowa – and Donald Trump was home at his New Jersey golf course.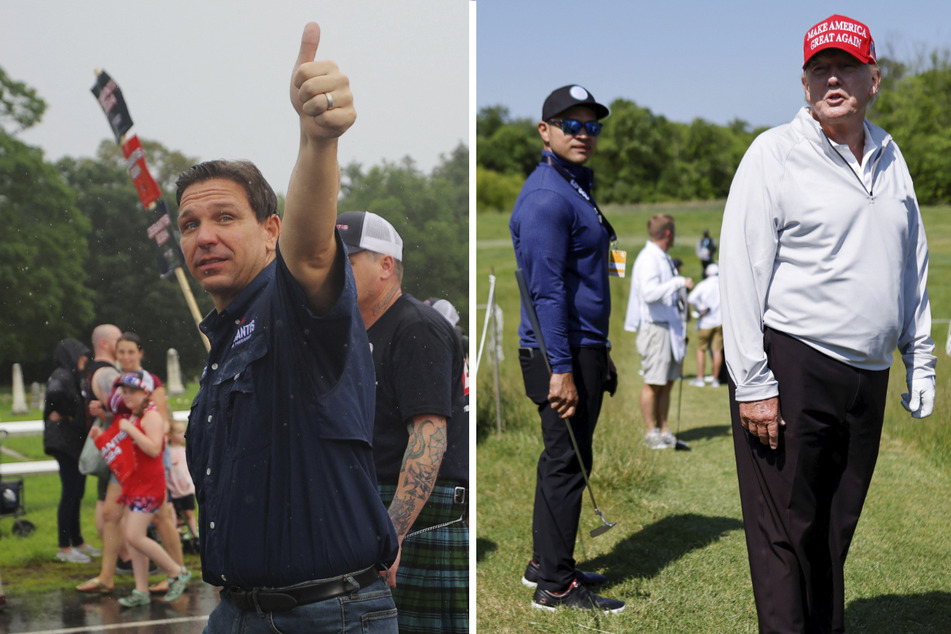 Republican presidential candidates fanned out across early voting states to march in Fourth of July parades on Tuesday, while Trump stayed put at his Bedminster resort with little reason to stump for himself given his mammoth lead over the field.

DeSantis pressed the flesh in a morning parade in Wolfeboro, New Hampshire, on the shores of Lake Winnipesaukee, a well-heeled resort area where Republican Senator Mitt Romney owns a sprawling summer home. The Florida governor also visited Merrimack, in the southern part of the state, which is home to many blue-collar Republican voters whom he hopes to pry away from Trump.
Senator Tim Scott of South Carolina, who is in the second tier of candidates, also marched in that parade.
Pence, meanwhile, was in the Des Moines suburb of Urbandale, Iowa. The former vice president is betting the farm that he can win an upset on the back of the Hawkeye State's staunchly evangelical Christian conservative Republican caucus crowd.
Trump stays quiet on Fourth of July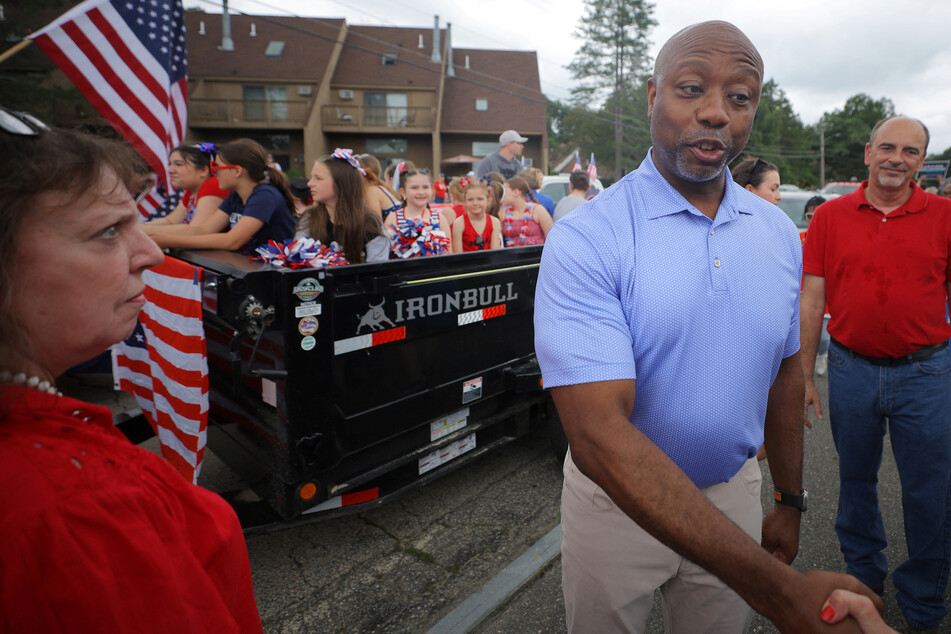 Trump, however, remained holed up in New Jersey after speaking at a sprawling holiday weekend rally in small-town South Carolina on Saturday.
For now, the twice-indicted ex-president – who faces even more legal trouble – is running away from the field with more than 50% support in most polls. He has told aides that he doesn't see any upside to competing with his rivals in retail politics events like parades.
Trump wished a "Happy FOURTH OF JULY to everyone" in a morning post on his social media site, skipping his usual rage aimed at rivals and prosecutors like special counsel Jack Smith.
Most polls show Trump maintaining or even expanding his lead over the GOP field in the past several months, with DeSantis fading significantly and others mired in single digits.
Some surveys showed a slight softening of Trump's support after he was indicted in the classified documents case.
There are now more than a dozen Republicans vying for the nomination, with many of them hoping that Trump will somehow be knocked out of the 2024 race, leaving a traditionally wide open field.
Cover photo: Collage: REUTERS