Trump's rivals put up a challenge as Chris Christie gets booed for bashing him
Washington DC – Donald Trump's main rivals for the 2024 Republican presidential nomination talked up their tough stances on abortion Friday as they sought to outflank the frontrunner on an issue he has been accused of fudging.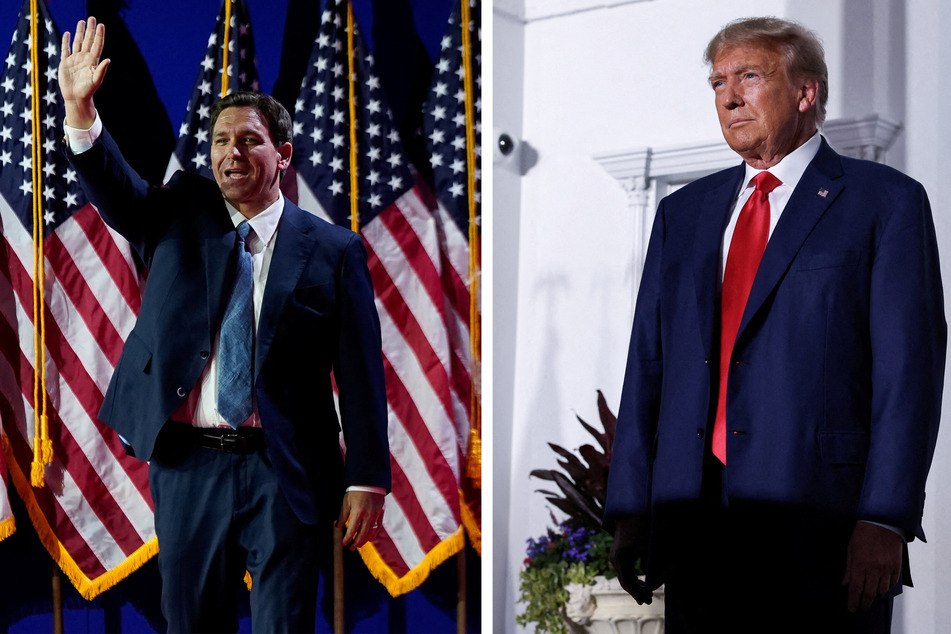 A year after the Supreme Court overturned the federal guarantee of abortion access, Florida governor Ron DeSantis hailed the six-week state ban he signed into law, while ex-vice president Mike Pence challenged every candidate to back a nationwide prohibition.
DeSantis, who is polling in second place, more than 30 points behind Trump, said Florida had delivered on "promoting a culture of life" with his so-called "heartbeat bill," which goes much further than the 15-week ban embraced by moderate Republicans.
"It was the right thing to do – don't let anyone tell you it wasn't," DeSantis told the Road to Majority Conference, a gathering of 3,000 evangelical conservatives in Washington.
The remark was a veiled swipe at Trump, who views the religious right as key to his 2016 presidential win and future White House ambitions, but has criticized the Florida law as "too harsh."
Pence, who is running a distant third in the Republican primary, told the conference abortion law in the United States was "more aligned with China and North Korea" than Western nations.
"So I want to say from my heart, every Republican candidate for president should support a ban on abortion before 15 weeks as a minimum nationwide standard," he said.
Chris Christie gets booed when calling out Trump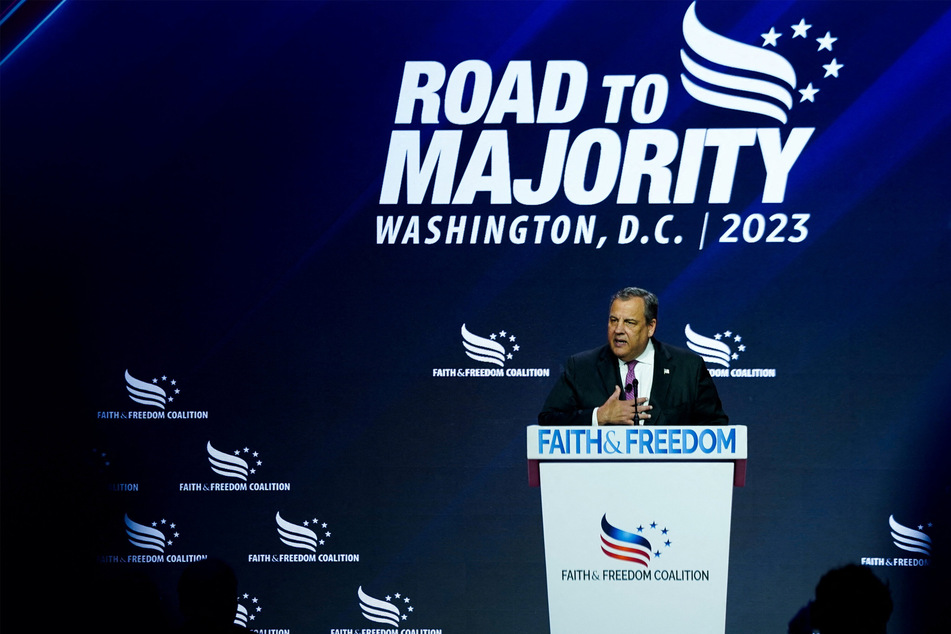 Trump thrilled conservatives when he appointed three justices to the Supreme Court during a single term in office who subsequently voted to strike down a decades-old legal precedent guaranteeing federal abortion protections.
But anti-abortion activists have been dismayed by the billionaire former reality TV star refusing to publicly back a nationwide ban even as he takes credit for the court's ruling.
Trump has also warned against tacking too far to the right, and suggested that anti-abortion hardliners were to blame for the poor Republican showing in last year's midterm elections.
"The cause of life is the calling of our time and we must not rest and must not relent until we restore the sanctity of life to the center of American law in every state in this country," Pence said as he addressed Trump's criticisms.
The conference, organized by the Georgia-based, two-million-member Faith and Freedom Coalition, brings together the major Republican presidential hopefuls on the same stage for the first time. Trump is due to deliver the keynote address at the closing gala on Saturday.
South Carolina senator Tim Scott and Miami mayor Francis Suarez beseeched the crowd to "thank God" for the Supreme Court ruling, while former Arkansas governor Asa Hutchinson promised to sign a federal ban. Fellow presidential hopeful Vivek Ramaswamy also spoke at the event.
Ex-New Jersey governor Chris Christie, an outspoken critic of the former president, was walking a tightrope with the fervently pro-Trump crowd.
He got a lukewarm reception despite describing himself as an "unabashedly pro-life Republican" – and was booed when he said Trump had "let us down."
The conference comes just two months before the first scheduled Republican presidential debate on August 23 in Milwaukee, which Trump has hinted he might skip.
Seven in ten white, non-Hispanic Americans who attend religious services at least monthly voted for Trump at the last election, according to a Pew Research Center analysis.
Cover photo: Collage: REUTERS