Narrow Senate majority votes to proceed with Trump impeachment trial after dramatic first day
Washington DC - Following a day of impassioned arguments by the Democratic impeachment managers and Trump's legal team, the US Senate voted 56-44 to proceed with the impeachment trial of former President Donald Trump, with only six Republicans joining Democrats.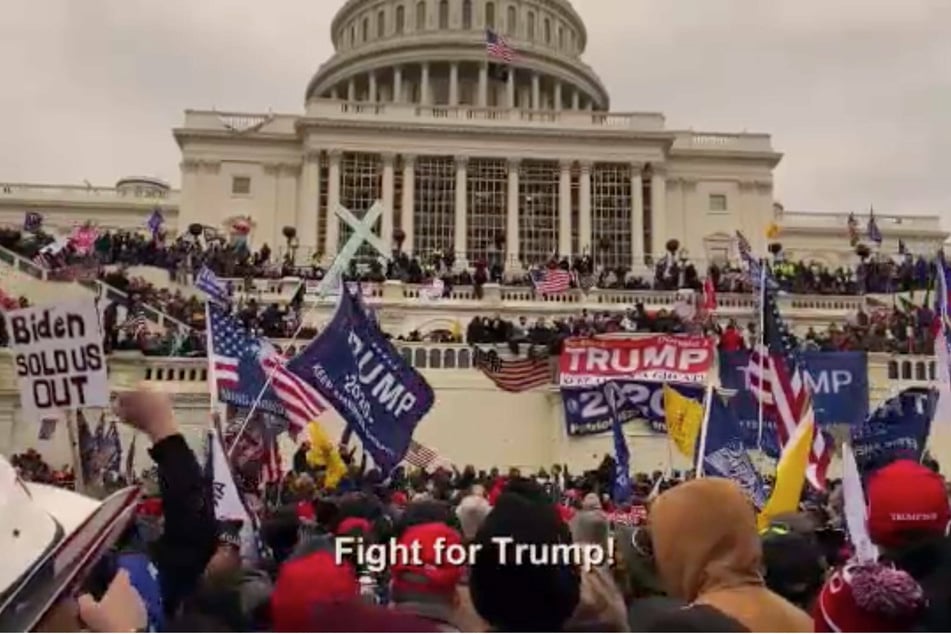 The vast majority of Republicans voted against affirming the trial over claims that the Senate does not have jurisdiction to convict a former president who is not in office.

While the Democrats only needed a simple majority to proceed with the trial, the partisan nature of the impeachment appears to guarantee that Trump will not be convicted in a final vote. Democrats need a two-thirds majority in the Senate to convict, constituting 17 Republicans.
The US has only had four presidential impeachments in its history, two of which were of Trump and took place over the last year. No other president or federal official has been impeached twice.
Democratic Congressman from Maryland Jamie Raskin, who is acting as House impeachment manager, began the day showing videos of rioters, many of whom were wearing Trump hats and waving Trump flags, storming the US Capitol.
Raskin argued that the US founding fathers and framers of the US constitution believed that former officials could be impeached and that the Senate has the power to impeach them.
The congressman also noted that his daughter and son-in-law, who were in the Capitol that day, sent text messages and called loved ones to say goodbye because they thought they were going to die.
"Members of Congress were removing their Congressional pins so they wouldn't be identified by the mob as they tried to escape the violence," Raskin said, tearing up.
"People died that day. Officers ended up with head damage and brain damage. People's eyes were gouged. An officer had a heart attack. An officer lost three fingers that day. Two officers have taken their own lives. Senators, this cannot be our future," Raskin said.
Trump's legal team dismisses trial as attempt to eliminate Trump from political scene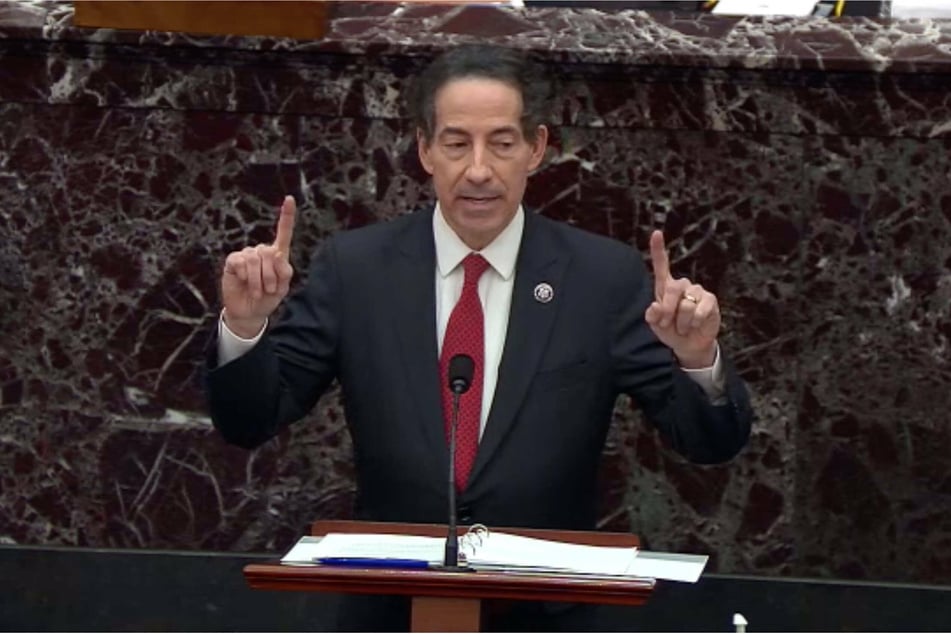 Meanwhile, lawyers for Trump offered a series of rambling arguments against the trial, stating that their client cannot be impeached because he is no longer in office.
They also claimed that Democratic lawmakers are pursuing impeachment in an effort to prevent Trump from running for office again in the future.
"They have made clear in public statements that what they really want to accomplish here, in the name of the Constitution, is to bar Donald Trump from ever running for political office again," said Trump's attorney David Schoen.
The US House of Representatives has charged Trump with incitement of an insurrection for his involvement in a deadly riot at the US Capitol on January 6.
The events took place after Trump refused to admit that he lost the November 2020 presidential election to current US President Joe Biden, and instead promoted unsubstantiated claims of voter fraud.
Many of Trump's supporters believed the conspiracy theories that argued the vote was stolen.
During a rally in Washington on January 6, scheduled as a joint session of Congress met to certify the results of the election, Trump urged his supporters to go to the Capitol building to protest.
Shortly thereafter, thousands of angry Trump supporters stormed the US Capitol, breaking windows, stealing documents and sending US lawmakers into hiding. Five people died, including one police officer.
Among those who stormed the Capitol were members of white supremacist and self-styled militia groups.
Democrats in Congress argued that Trump should be immediately impeached for inciting the violence. The proceedings, however, were delayed until after Biden's inauguration.
Republican senators are wary of alienating Trump's highly mobilized political base and wish to avoid censuring him publicly by voting to convict. Still, most have stopped short of defending his actions.
Cover photo: IMAGO / ZUMA Wire