George Santos compares himself to Rosa Parks in podcast appearance
Washington DC - Indicted New York Representative George Santos compared himself to civil rights icon Rosa Parks in a recent interview, saying that he refuses to "sit in the back" as his fellow politicians call for his resignation.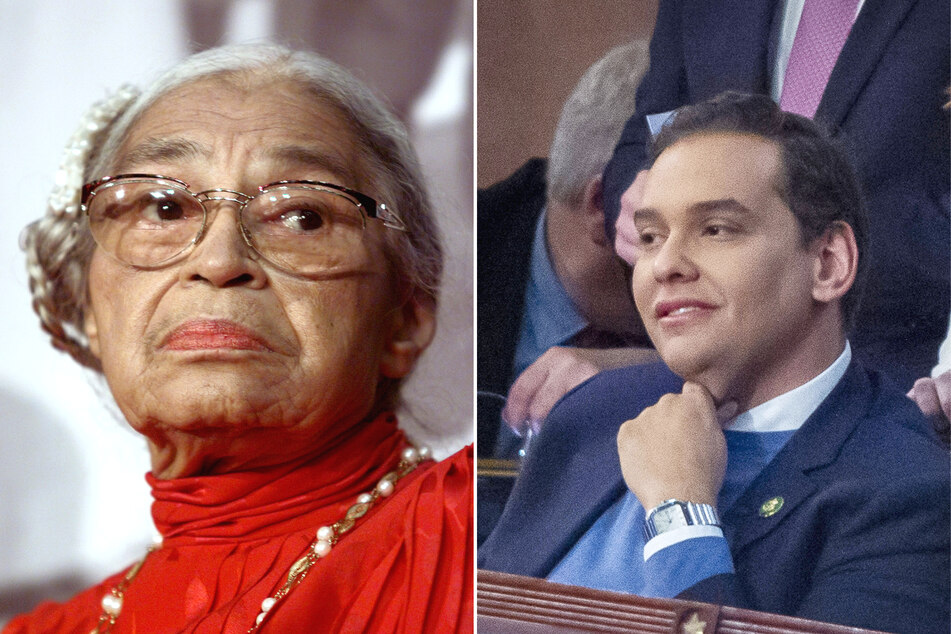 During a conversation on the Unafraid podcast with host Mike Crispi last week, the Congressman took aim at fellow Republicans that have refused to stand by him after he was caught lying on multiple occasions before and after he was elected to his House seat.
"They come for me, I go right back for them because I think for far too long they've gotten away with going along to get along. So no, it's not going to stay that way anymore," Santos argues in a clip from the show. "I'm gonna call them out. You want to call me a liar. I'll call you a sellout."
He went on to bring up Senator Mitt Romney, who has publically called for him to step down from politics.
"Mitt Romney goes to the State of the Union of the United States wearing a Ukraine lapel pin, tells me, a Latino gay man, that I shouldn't sit in the front, that I should be in the back," Santos continues.
"Well, guess what, Rosa Parks didn't sit in the back," he added, "and neither am I going to sit in the back."
George Santos has been at odds with Mitt Romney
Controversy has followed Santos since he was elected in November 2022, and he has come under investigation by the House Ethics Committee.
He was also indicted on multiple federal charges in May.
Senator Mitt Romney famously confronted him during Joe Biden's State of the Union address in February, reportedly telling the Congressman that he did not belong in politics.
"Given the fact that he's under ethics investigation, he should be sitting in the back row and staying quiet," Romney said at the time.
Cover photo: Collage: PAUL J.RICHARDS / AFP & IMAGO / Cover Images