George Santos pleads not guilty and coughs up $500K bond while swearing off resignation
New York, New York - Representative George Santos was arraigned on multiple federal charges brought against him and was released on a high bail shortly after.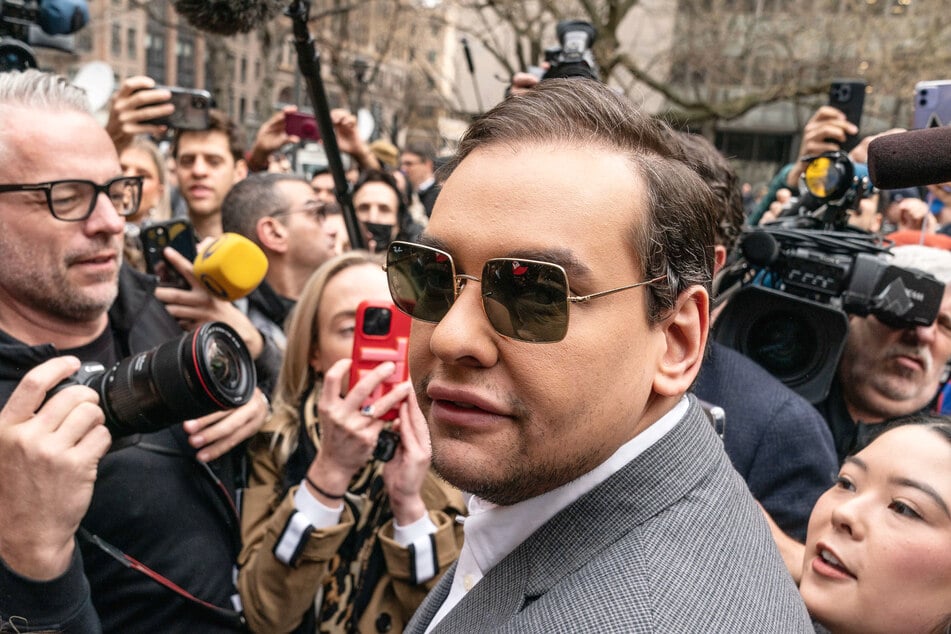 According to CNN, Santos stood before Judge Anne Shields in the courtroom on Wednesday afternoon, and pleaded not guilty to the list of charges brought against him by prosecutors, which includes wire fraud, theft, and filing false statements to the House of Representatives.
He was released after paying a $500,000 bond, in which he agreed to only travel between Long Island, Washington DC, and New York City. Travel to any other place within the US would require Santos to request approval, and the judge even ordered him to turn over his passport.
Outside the courthouse, Santos told reporters that he still has no plans to resign, and that he will continue to seek reelection.
When asked if he thinks he could actually win, Santos responded, "That's not up for me to know. Elections are very tricky. It's up to the people. I trust them to decide what's best."
He also described the indictment, in similar fashion to his hero Donald Trump, a "witch hunt."
When questioned by reporters, House Speaker Kevin McCarthy refused to call for Santos' resignation, instead stating: "He will go through his time in trial, and let's find out how the outcome is."
Judge Joanna Seybert will be presiding over the case, and Santos' next court appearance is scheduled for June 30.
Cover photo: IMAGO / Pacific Press Agency