George Santos proposes new bill named after Nicki Minaj
Washington DC - Representative George Santos has apparently proposed a new bill that he has named after rapper Nicki Minaj.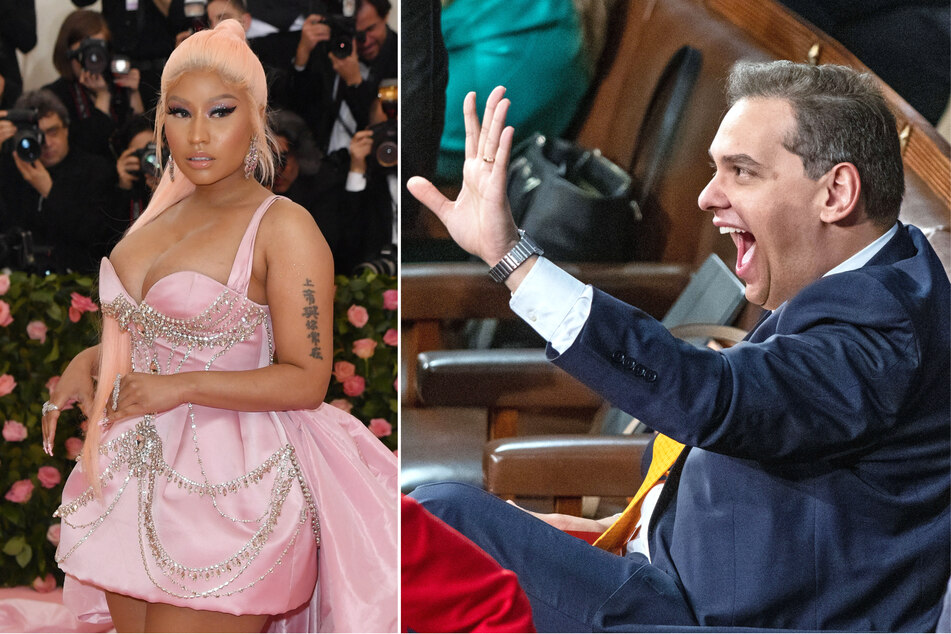 On Monday, political journalist Kadia Goba of Semafor tweeted an update about what appears to be Santos' ultimate fan girl moment.
"Rep. George Santos just dropped seven bills in the hopper," she shared. "Among them, The Minaj Act, named for - yes, you guessed it - rapper Nikki Minaj."
She goes on to explain that the new bill aims to establish "a development period for new vaccines in order to generate public confidence."
Not much else is known about the bill, or what is meant by a "development period."
Santos, who recently announced his Congress reelection bid, loosely confirmed the existence of the bill when he retweeted an endorsement from Twitter user Hayden Ehlich, who said "we need bold visionaries" like Santos.
"Anyone who is a Nicki fan, is a friend of mine!" Ehlich concluded his tweet.
It's unclear why Santos named the bill after the rapper, but back in 2021 Minaj tweeted about her skepticism of getting the Covid vaccine. She even made a claim that a friend had to call off his wedding after the vaccine caused his testicles to swell, an incident that the internet aptly dubbed "BallGate" and caused the White House to respond.

Nicki Minaj has yet to publicly comment on George Santos' new bill.
Cover photo: Collage: ANGELA WEISS / AFP & IMAGO / ZUMA Wire