President Biden recognizes Pacific nations Cook Islands and Niue in jab at China
Washington DC - President Joe Biden said the US officially recognized the Pacific nations of Cook Islands and Niue Monday, as he hosted regional leaders in a bid to wrest influence from China.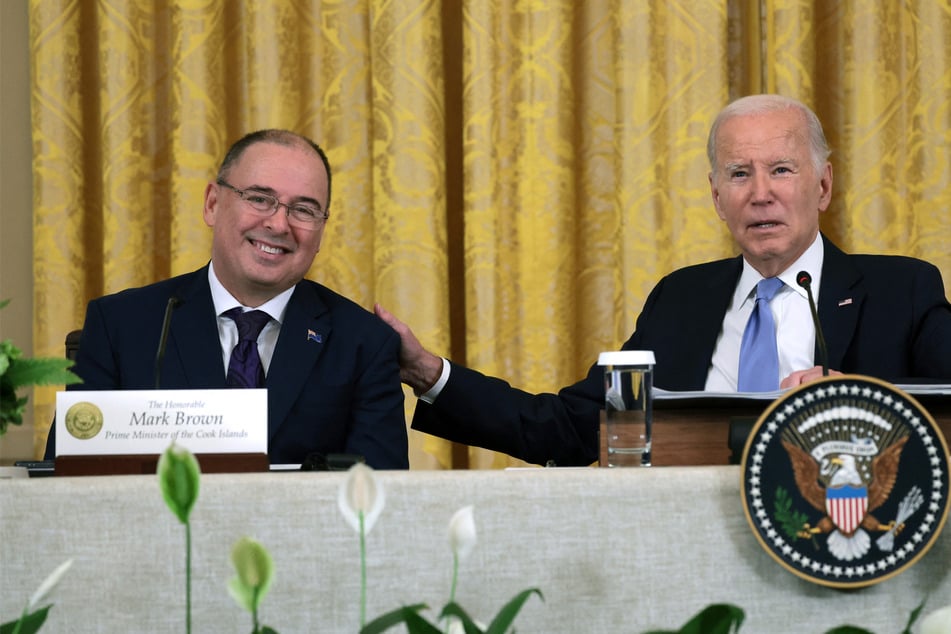 The announcement came at the start of a summit with the 18-member Pacific Islands Forum, where US officials said the president was announcing a more assertive American stance in the region.
Biden said in statements that Washington recognized the Cook Islands and Niue as "sovereign and independent" states and would establish diplomatic relations with both.
The move would help maintain a "free and open Indo-Pacific region," said Biden.
Biden added that the deals to recognize the two nations would also help curb illegal fishing, deal with climate change in a vulnerable region, and boost economic growth.
The Cook Islands and Niue together have fewer than 20,000 inhabitants but constitute a sprawling economic zone in the South Pacific. Both are self-governing nations in "free association" with New Zealand, meaning that their foreign and defense policies are in varying degrees linked to Wellington.
After decades of being treated as a relative backwater, the South Pacific has become an important arena for competition between the United States and an increasingly assertive China. China has dramatically ramped up its economic, political, and military footprint in the strategic ocean region.
There is "no question that there is some role that the PRC has played in all this," a senior White House official said on condition of anonymity, referring to China by the abbreviation of its formal name.
President Biden hosts meeting with Pacific island leaders
China's "assertiveness and influence, including in this region, has been a factor that requires us to sustain our strategic focus."

The forum brings together states and territories scattered across the Pacific Ocean, from Australia to sparsely populated micro-states and archipelagos, but China's influence will be felt through the absence of the prime minister of the Solomon Islands, now closely aligned with Beijing.
Manasseh Sogavare, who was in New York last week to attend the UN General Assembly, did not extend his stay in the US. Biden had been due to follow up last year's inaugural summit with a meeting of Pacific leaders this May in Papua New Guinea, but he cut short an Asia trip and returned stateside to address a debt-ceiling crisis.
Monday's agenda features meetings and a lunch with Biden. On Tuesday, the leaders will meet with top officials on climate and the economy, and spend time with US lawmakers.
Cover photo: WIN MCNAMEE / GETTY IMAGES NORTH AMERICA / Getty Images via AFP