Kamala Harris hits the campaign trail with Governor Gavin Newsom ahead of California recall vote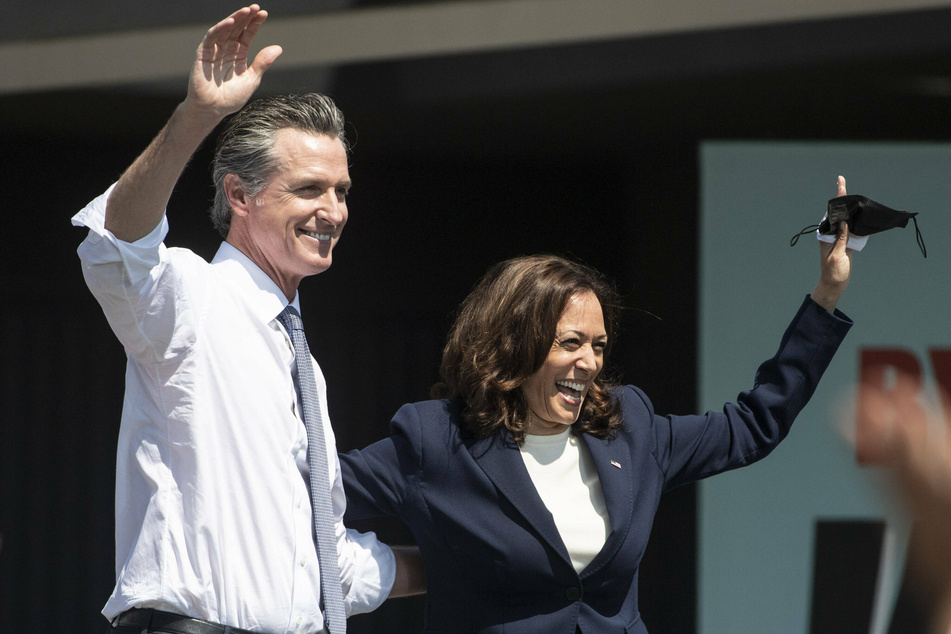 Six days ahead of the recall election, Harris flew back to her home state to speak at a campaign event in support of fellow Democrat Gavin Newsom.
Newsom is currently facing a recall election ahead of his normal reelection vote, which is set for 2022.
Around 1.6 million Californias signed a petition in April calling for Newsom's removal. Many signees were fueled by frustration over stay-at-home orders and mask and vaccine mandates.
At the moment, Democrats are out-registering voters 2-to-1 as compared to their Republican colleagues. Around 6 million of 22 million ballots have been returned, and polling data suggests that around 58% of Californians oppose the recall efforts, according to the Associated Press.
But many Democrats fear the race may still be too close for comfort. Their strategy up until this point has been to play up the dangers of the top Republican challenger, Larry Elder, and strike a contrast between Newsom and his GOP counterparts in states like Texas.
That trend continued at the event on Wednesday, with Newsom calling out new restrictive voting and anti-choice laws, like those that went into effect in the Lone Star State at the start of the month.
"We have a chance and an opportunity to make history of our own here in the state of California by rejecting that [...] fear, by rejecting that kind of divisiveness. California, we are better than that," he said.
"My name may appear on the ballot, but we're all on the ballot. Our principles, our values are on the ballot," he continued before introducing Harris, a former California senator.
Kamala Harris takes the stage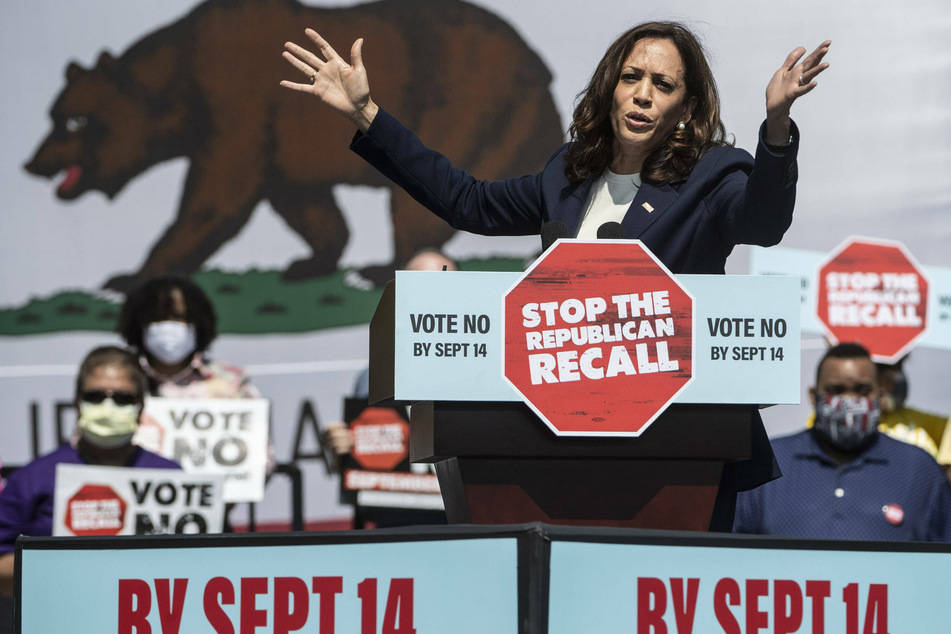 After taking the stage, the vice president made clear, "I came home for one purpose."
"I always want to come home, but it was really important to me to come home today to stand and speak [...] in support of my dear friend, my long-standing friend, a great Californian leader, a great American leader, Governor Gavin Newsom."
She then drew a contrast between Newsom's approach to women's reproductive freedom and Texas Governor Greg Abbott's ignorant remarks about rape.
Painting the governor as a visionary, she praised Newsom's Covid-19 vaccination and paid family leave programs, saying, "It took one person, who is Gavin Newsom, to make decisions in a moment of crisis that was unpredictable, and he led."
Harris, Newsom, and co. were speaking at a rally at a labor union training facility, and the vice president didn't let that fact go without comment.
"Gavin has always understood that if you want to lift up America, you've got to lift up working people and understand that unions are going to be a big part of that, and women are going to be a very big part of that," she said.
She further warned that Republicans were testing the waters with the recall and that if they were successful, they would attempt similar moves in other states around the country.
"They think if they can win in California, they can do this anywhere. Well, we'll show them, you are not going to get this done. Not here. Never."
Cover photo: IMAGO / UPI Photo