Ron DeSantis fires campaign aide who made offensive video with Nazi imagery
Tallahassee, Florida - As Florida Governor Ron DeSantis continues to clean up his messy 2024 presidential campaign staff, he has decided to fire an aide that made an offensive Nazi video.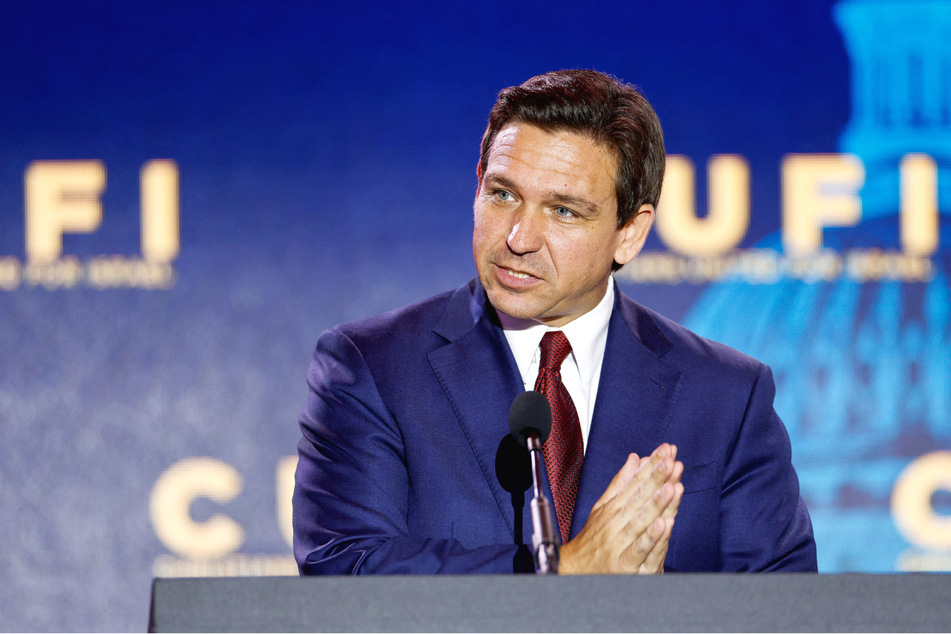 According to Semafor, Nate Hochman was one of the 38 staff members that were fired from the campaign this week.
"Nate Hochman is no longer with the campaign. And we will not be commenting on him further," a campaign spokesperson told Axios.
Hochman, who served as a speechwriter, secretly created a supportive video of DeSantis that featured bizarre far-right memes and tropes. He shared it on a pro-DeSantis account and his own, only to delete it shortly later.
The video ended with a display of a Sonnenrad, which is a symbol appropriated by the Nazis and still used by white supremacists today, as DeSantis stands surrounded by marching soldiers.
Hochman's video came as DeSantis was already under fire for another video shared by his campaign earlier this month, which compared his record of fighting against LGBTQ+ rights against his presidential opponent Donald Trump. The video was also loaded with far-right memes and tropes that many critics described as homophobic.
DeSantis' campaign efforts started off strong with him trailing Trump in the polls, but he has seen a recent dip in his numbers which may indicate a need for a new strategy.
Cover photo: Anna Moneymaker/GETTY IMAGES NORTH AMERICA/Getty Images via AFP