How to watch the second Republican debate: Everything you need to know
Simi Valley, California - Republican presidential hopefuls will return to the debate stage on Wednesday night to sell their vision for the US to American voters and once again vie for their chance at the White House.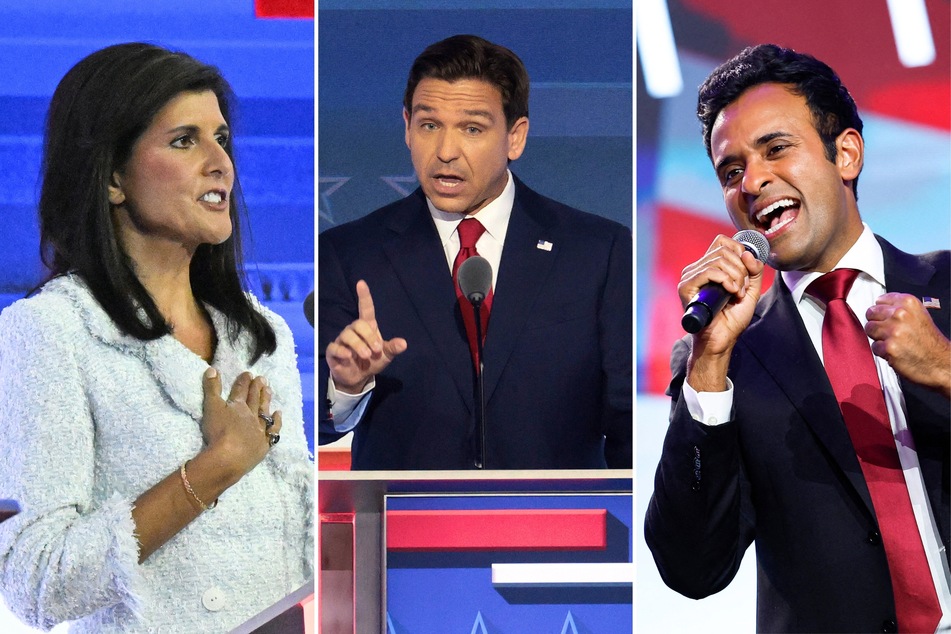 The first debate, which took place in Milwaukee back in August, left voters on a bit of a cliffhanger, as we witnessed several notably heated exchanges and a surprisingly well-received performance by businessman Vivek Ramaswamy.
The eight candidates that took the stage that night also proved they could put on quite a show, even without the Republican primary front-runner, Donald Trump, who was not in attendance.
Trump has hinted that he may skip out on all the debates, and it's been confirmed that he plans to speak with striking autoworkers in Detroit the same night the second debate will air.
So, his opponents will have another chance to gain attention and possibly jump ahead in the polls.
This brief guide will fill you in on a few details to know ahead of the event and how to stream it so you are prepared to tune in.
When and where will the second GOP debate take place?
The second GOP debate will be held at the Ronald Reagan Presidential Library in Simi Valley, California, on Wednesday, September 27, at 9 PM EST.
The two-hour event will air on Fox Business and Univision, and it will be moderated by Stuart Varney and Dana Perino of Fox News and Ilia Calderón of Univision.
Which candidates have qualified for the event so far?
While the first debate had eight candidates take the stage, only six of them have qualified so far for the second debate, including Chris Christie, Ron DeSantis, Nikki Haley, Mike Pence, Vivek Ramaswamy, and Tim Scott.
Though Trump does qualify for the debate, he will not be attending and will instead host his own event around the same time.
So far, Doug Burgum and Asa Hutchinson, who put on forgettable performances during the first debate, have not qualified for the second.
How to stream the second Republican debate
As with the first debate, the second is also sponsored by the platform Rumble, which will be providing a stream of the full show on their website.
Be sure to also grab yourself a bag of popcorn, because this debate will surely be entertaining.
Cover photo: Collage: Pedro Ugarte/AFP, WIN MCNAMEE & Anna Moneymaker / GETTY IMAGES NORTH AMERICA / Getty Images via AFP