Mike Pence 2024: His story, experiences, and policies
Columbus, Indiana - Former Vice President Mike Pence is running for president in the 2024 election, but does he have what it takes to win over his party as the primaries heat up?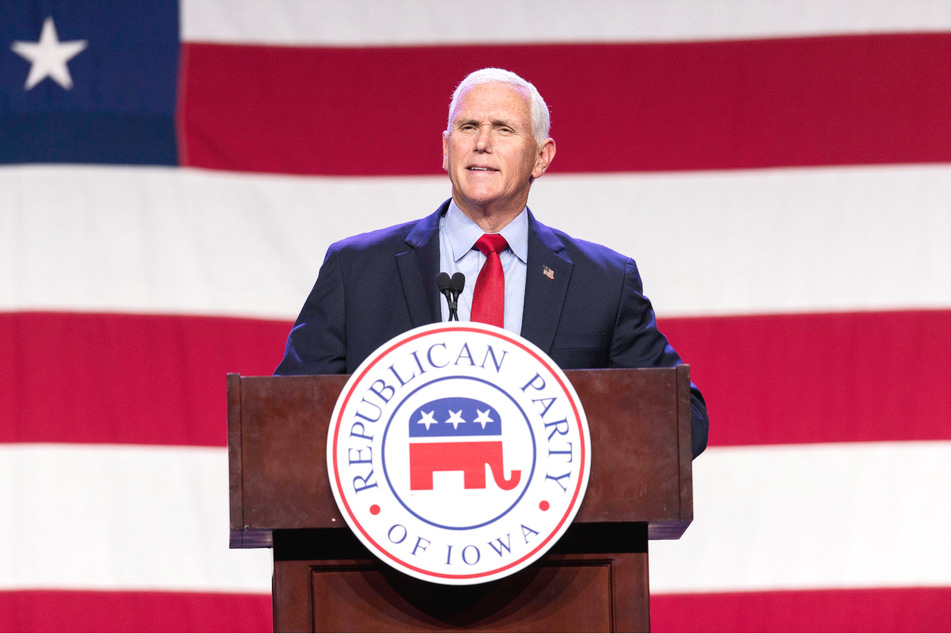 Back in June, Mike Pence officially launched his campaign, joining a crowded field of GOP politicians seeking their turn in the White House.
"I believe in the American people, and I have faith God is not done with America yet," the 64-year-old shared in a tweet.
"Together, we can bring this Country back, and the best days for the Greatest Nation on Earth are yet to come!"
But who exactly is Mike Pence, and what does he stand for? TAG24's candidate guide is here to answer all your questions.
Who is Mike Pence?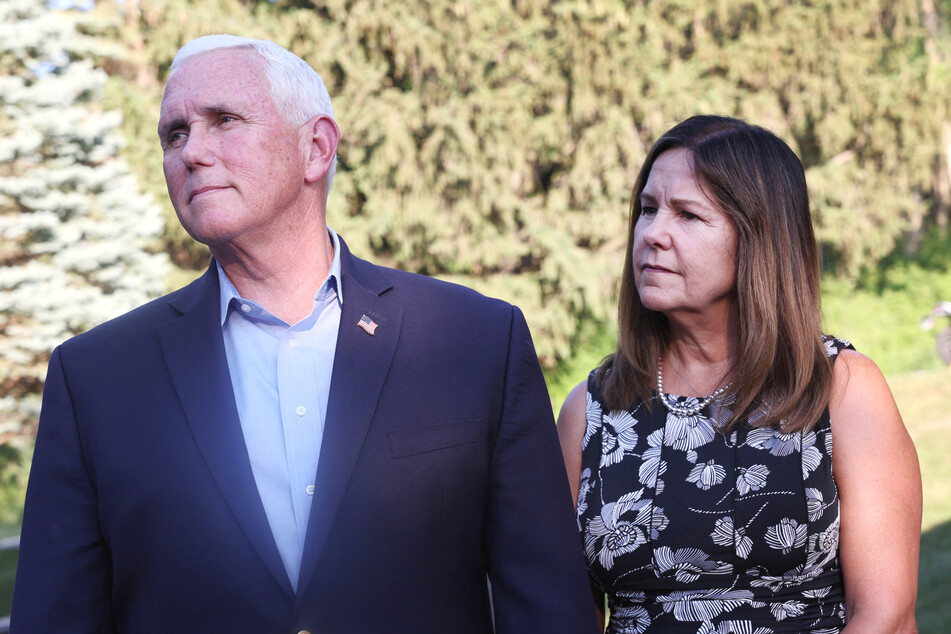 Michael Richard Pence was born in Columbus, Indiana, and has resided in the state ever since.
He attended Hanover College where he earned a Bachelors degree in History in 1981. His time at the school proved to be monumental in shaping his political views, as he found inspiration in the presidency of Ronald Reagan and became a born-again Evangelical Catholic.
He went on to attend Indiana University School of Law where he met his wife, Karen Pence, who he now shares three children with.
After graduating, Pence made a name for himself while hosting a syndicated conservative talk radio show called The Mike Pence Show.
He then entered politics, losing two bids for a US congressional seat until finally succeeding in 2000 to represent Indiana's 2nd Congressional District. By 2012 he was elected as the state's governor, and in 2016 he was tapped to be vice president of the US to then presidential candidate Donald Trump.
Pence served one term with Trump from 2017 to 2021, but their relationship has since soured after Trump tried to pressure him to not certify the results of the election to the winner Joe Biden, which he refused to do, as he said he did not have the power to do so.
Why is Mike Pence running for president?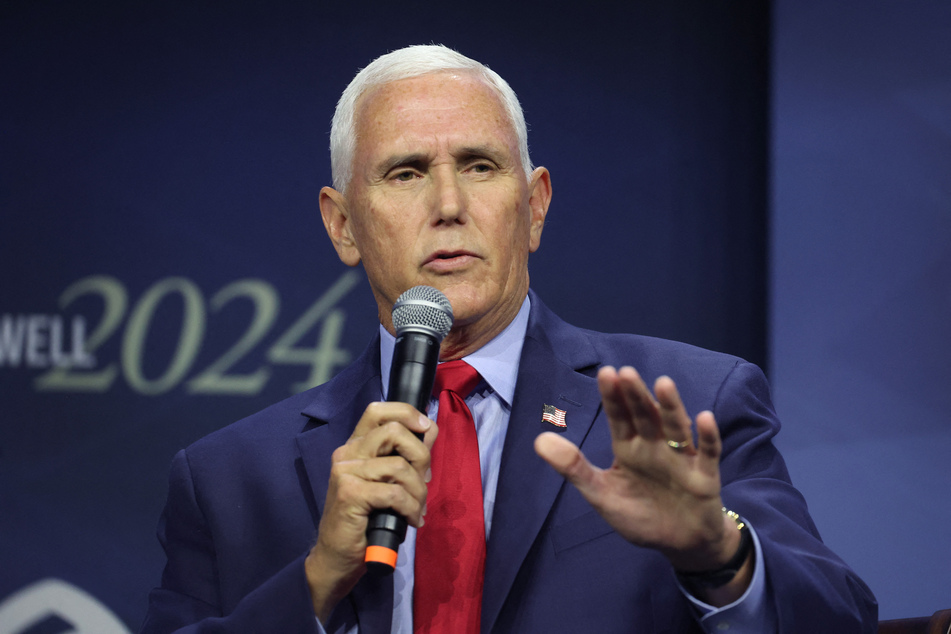 Pence, to date, has years of experience in Washington, and it makes sense that he would see the presidency as the next step in his successful political career.
As his faith drives most of his beliefs, it also drives his perception of the state of America, which he currently isn't too fond of.
Pence regularly hearkens back to a time in history when religious thought ruled on both the social and political level. He believes the nation as a whole has lost its faith, and he hopes to change that.
According to Politico, Pence has said he is running to "restore the soul of traditional economic and foreign policy conservatism, while fusing it with the accomplishments of the Trump-Pence administration."
Unfortunately, as Pence and Trump's relationship has deteriorated since serving together, Pence will have to work diligently to separate his name from that of his controversial former boss.
"When Donald Trump ran for president in 2016 he promised to govern as a conservative," Pence said. "Together we did just that. Today he makes no such promise."
Mike Pence's policies ahead of the 2024 presidential campaign
Mike Pence regularly describes himself as "a Christian, a conservative, and a Republican in that order," and those three ideologies tend to guide his views on just about all of his policies.
While many of his policies and rhetoric mirrors that of other candidates, Pence stands out by persistently pushing religion as the foundation of his beliefs and campaign as a whole, only rivaled by Tim Scott. His demeanor is far less aggressive than that of Trump or Ron DeSantis, reminiscent of classic conservative politicians prior to the MAGA era.
But one thing Pence agrees with all of his opponents on is that America is being destroyed by Democrats and "toxic liberal ideologies," and only good old-fashioned American conservatism can save it.
Mike Pence's views on eduction
While Pence has strayed away from using the term "woke" in the same vein as his opponents, most notably DeSantis and Vivek Ramaswamy, he regularly touts the idea that "timeless American values are under assault" in schools as "children are indoctrinated under radical ideologies, and are even taught to hate our history."
"When I am president, American families will have a champion in the White House," he explained. "We will give parents the freedom to choose where their children go to schools, we will reject radical propaganda, and we will demand respect for our history and religious freedom."
Mike Pence's policies on policing and the criminal justice system
While Pence has not made criminal justice a focal point of his campaign, he has said that he believes it's time to "rethink" the First Step Act, legislation that he and former President Donald Trump passed that aimed to reduce mandatory minimum sentences and recidivism.
"I mean we've got a crime wave in our major cities, and I think now more than ever we ought to be thinking about how we make penalties tougher on people who are victimizing families in this country," he explained, later adding that liberals are to blame for rising crime rates for their calls to "defund the police."
Mike Pence's foreign policies
Pence is a strong proponent for strengthening America's military, and has stated his intention is to "make the strongest military in the history of the world" if elected.
He is one of the few Republican candidates that believes America should come to the aid of Ukraine as it continues to battle an invasion by Russia.
Mike Pence's immigration policies
Mike Pence has been very vocal about his opposition to Biden's immigration policies, which relied heavily on reversing several Trump-era policies that Pence prefers.
"The policies that this administration have implemented are not a reflection of incompetence," Biden said back in June. "The truth of the matter is the Democratic Party today is largely dominated by the radical left, and on their agenda is the goal of open borders, plain and simple."
He says that if elected president he would finish Trump's border wall, deport illegal aliens with criminal records, ban sanctuary cities across the nation, reinstate Trump's "remain in Mexico" policy, and continue Title 42.
Mike Pence's healthcare policies
According to The New York Times, during his time as Indiana governor in 2015, Pence agreed to expand Medicaid under the Affordable Care Act, and passed a program to provide clean needles for intravenous drug users in a county that was suffering an HIV outbreak. Both efforts proved successful, and he has since touted having implemented "great health care" for the state during his tenure.
In recent years, he has aimed his focus on cutting funding to programs like Planned Parenthood, and has said he "fully" supports efforts to remove the abortion pill from the market.
Mike Pence's views on abortion
As a staunch evangelical Christian, Pence may be the most pro-life politician in the race, even going as far as pitching the idea of enacting legislation against abortion on the federal level if he wins the White House.
"I do think it's more likely that this issue is resolved at the state level, but I don't agree with the former president, who says this is a states-only issue," Pence explained to reporters at an Iowa event back in April. "We've been given a new beginning for life in this country. I think we have an opportunity to advance the sanctity of life, move it ever closer to the center of American law."
During his campaign's launch event, Pence vowed to appoint federal court judges "who will uphold all of our God-given liberties enshrined in the constitution... and they will stand for the sanctity of human life."
What are Mike Pence's chances in the 2024 election?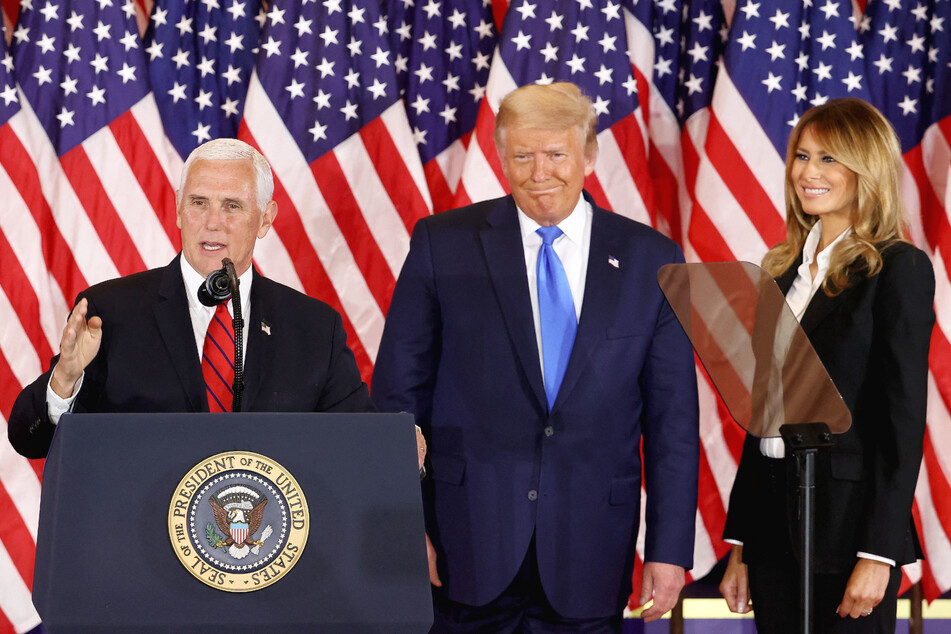 Currently, Pence is polling very low, and has failed to gain much traction after he launched his campaign in June.
As of August 7, Pence managed to barely qualify for the upcoming GOP debate scheduled for August 23, signaling he has a lot of work ahead of him in order to turn things around.
His biggest hurdle will be beating his former boss Trump, who is the current front-runner by a wide margin.
While Trump is currently facing multiple criminal charges and investigations, his poll numbers continue to go up as the vast majority of the party's base is made up of MAGA voters.
Pence has been cooperating with authorities investigating Trump's alleged role in trying to overturn the results of the 2020 election, and continues to defend his decision to not refuse to certify the results at Trump's request.
This has gained him the ire of Trump's cult-like MAGA base, who still believe Trump won the election and that Pence stabbed him in the back by not playing along. They made their anger clear on January 6, as some protesters called for Pence to be hung for his resistance. It's also apparent in just about all of Pence's social media posts, which regularly receive tons of comments from Trump supporters calling him a "traitor" or insulting him.
While Pence has the political experience to serve as president and perhaps holds truest to the Christian values Republicans claim to espouse, he is having a difficult time sparking the level of excitement that candidates like Trump or DeSantis hold in the party's base.
Cover photo: IMAGO/ZUMA Wire