Tim Scott 2024: His story, experiences, and policies
Charleston, South Carolina - Senator Tim Scott recently became the fifth Republican candidate to join the 2024 presidential race. Here's what you need to know about his campaign and policy platform as the Republican primary field continues to rapidly grow.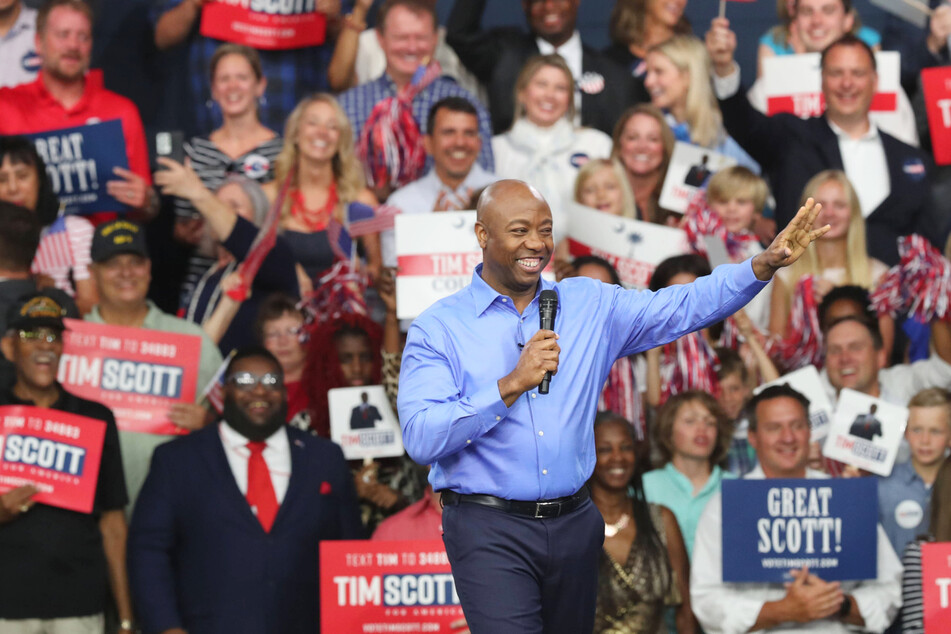 On May 22, Scott held a campaign launch event in his home state of South Carolina, where he rallied against the America that President Joe Biden and the left have been pushing for, which doesn't sit well with his vision for the country.
"You see, they're attacking our American values, our schools, our economy, and our security," he told a crowd of supporters. "But not on my watch. Not on my watch. That won't work. I can't stand by while this is done to America."
His campaign quickly gained the backing of a few major donors, and even Twitter CEO Elon Musk shared one of Scott's campaign ads, describing his criticism of victim culture in America as a "great statement."
Despite his long tenure in politics and the support of some high-profile figures and organizations, Scott is still relatively unknown to most voters, which may very well change as the race heats up.
But who exactly is Tim Scott, and what does he stand for? TAG24's candidate guide is here to answer all your questions.
Who is Tim Scott?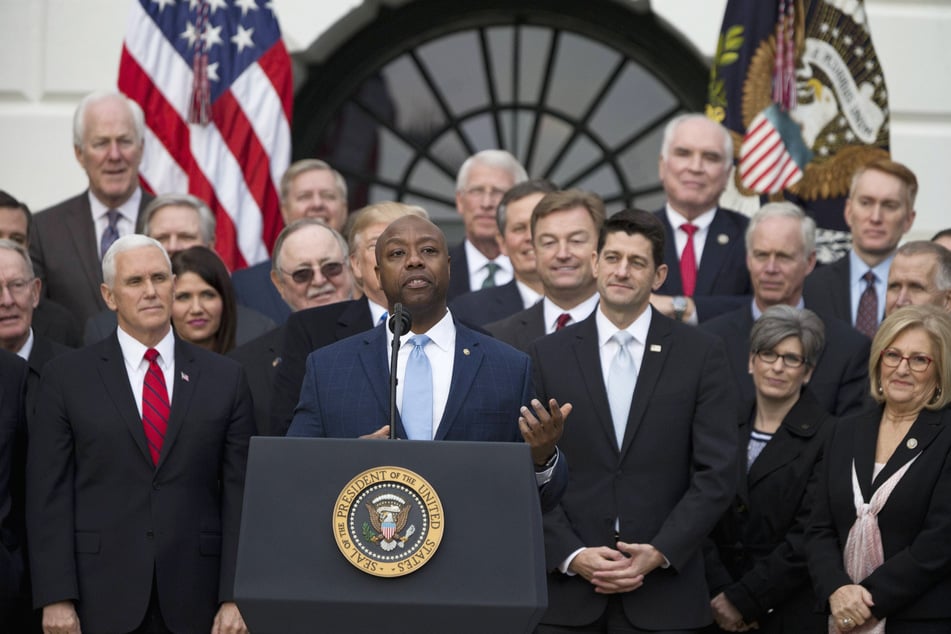 Scott began his foray into politics in 1995 when he was elected to the Charleston County City Council. He served in the position until 2008, and then ran and was elected to represent South Carolina's 1st Congressional District in the US House of Representatives.
In 2013, he was tapped by Nikki Haley, who was South Carolina's governor at that time, to run for the state's seat in the US Senate.
"It is important to me, as a minority female, that Congressman Scott earned this seat," Haley reportedly said of her appointment. "He earned this seat for the person that he is. He earned this seat with the results he has shown."
Scott won in a special election in 2014, officially becoming the first African-American to serve in both the Senate and House.
With years of experience in politics and a political career full of historic firsts, Scott is well suited to lead the Republican Party in their pursuits to take back the White House.
Why is Tim Scott running for president?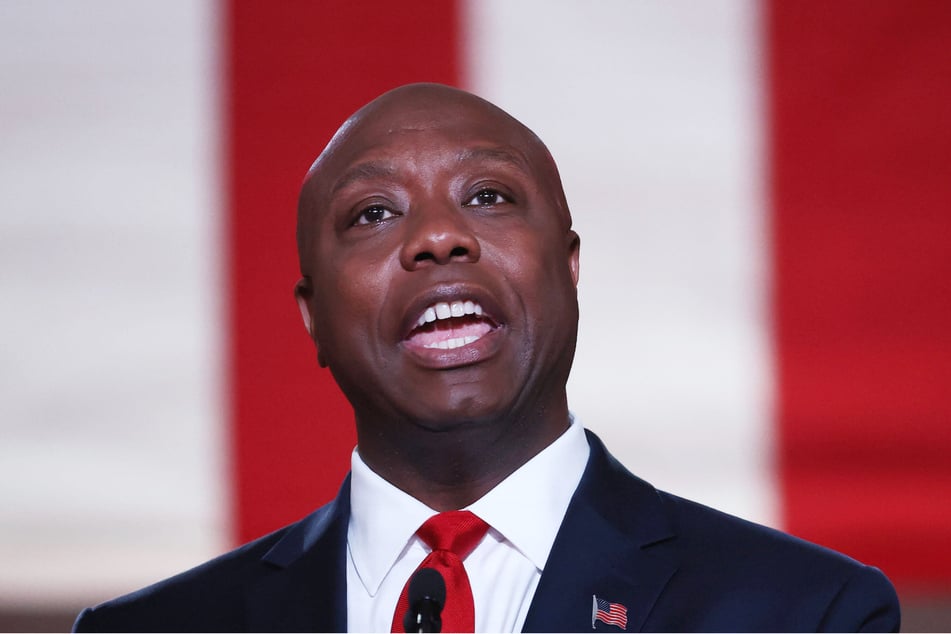 In a recent campaign video, Scott explains that "I have faith in America, and our president should too."
Faith in America has become the slogan of his campaign, and it's the guiding factor in many of his political perspectives.
As a Black Republican, Scott represents a group that largely goes unrepresented as the vast majority of the party and its voters are white.
Despite this, Scott chooses to shy away from the subject of race. After his successful election to the House in 2010, he was invited to join the Congressional Black Caucus, but turned it down, explaining: "My campaign was never about race."
For many years, the Republican Party has been panned by critics for seeming to exclusively cater to white voters, while dismissing issues that many argue are important to minority communities and voters.
The party has gained the reputation of being inherently racist by some and has very few minorities holding any form of office around the US.
Scott may not only change up the face of the party, but he also adheres to the idea that America is not a racist country, a sentiment he and other Republicans have insisted on being true for years.
Tim Scott's policies ahead of the 2024 presidential campaign
While Scott's rhetoric is arguably not as incendiary as some of his opponents, he still echoes similar sentiments, regularly railing against groups that he sees as threats such as the "radical Left" and the Chinese Communist Party.
As his Christian faith guides many of his policies, he has put an emphasis on popularizing and pushing to the forefront conservative and religious values.
"Conservatism is the home of common sense," he explains on his website. "The radical Left has tried its best to remove faith, patriotism, and religious liberty from our society, but we won't back down. It's time for new conservative leadership to bring Americans together with faith: Faith in God, faith in each other, and faith in America."
Here is where Scott's presidential campaign stands on a few other leading issues.
Tim Scott's views on policing and criminal justice
Scott is very much pro-law enforcement. He believes that President Joe Biden and the radical Left have been "demonizing, demoralizing, and defunding the police," while he believes that America needs "more public safety, not less!"
In a recent campaign video titled "Our Values," he boldly states: "If you commit a violent crime, you go to jail," without a single mention of due process.
Tim Scott's foreign policies
Scott seems to tout himself as a war hawk, explicitly stating on his website: "As president, I will rebuild a military so lethal and powerful that our adversaries will fear us and our allies will respect us."
He goes on to explain: "Peace through strength can only be achieved if we have the most capable fighting force on the planet."
Tim Scott's immigration policies
Border security is a big issue for Scott, who says drugs like fentanyl are being smuggled in by "illegal immigrants who bring them across our borders."
"On my first day as Commander-in-Chief, the strongest nation on Earth will stop retreating from our own southern border," he is quoted saying on his campaign website. "If you don't control your back door, it's not your house. And if our southern border is unsafe and insecure, it's not our country."
He aims to reinstate Title 42, oversee and fund the construction of the border wall that former President Donald Trump set out to implement, and recognize drug cartels as terrorists.
Tim Scott's economic and health care policies
Scott has not spoken on his views on a public health care option, but tends to push a classic "pull yourself up by your bootstraps" narrative.
He has regularly touted the belief that "if you are able-bodied, you work. If you take out a loan, you pay it back."
Tim Scott's views on abortion
Scott, who is a staunch Christian and pro-lifer, has not included anything on abortion on his website, but he has been publicly vocal about his opposition to the medical procedure.
According to CNN, South Carolina Governor Henry McMaster signed a bill in May that limits most abortion procedures to six weeks, which Scott described as "good news."
He also voted "nay" on The Women's Health Protection Act of 2021, which sought to prohibit governmental restrictions on the access to abortion services prior to the overturning of Roe v. Wade in June 2022.
Tim Scott's views on LGBTQ+ rights
Scott has not spoken publicly much on his stances on LGBTQ+ rights, but he did vote "nay" on the Respect for Marriage Act, which sought to codify the recognition of same-sex marriage, and marriage between individuals of different races, ethnicities, or national origins. The legislation was passed and signed into law by President Biden in December 2022.
He has rallied against the transgender community recently, stating in his "Our Values" video that "if you're a man, you should play sports against men."
What are Tim Scott's chances in the 2024 election?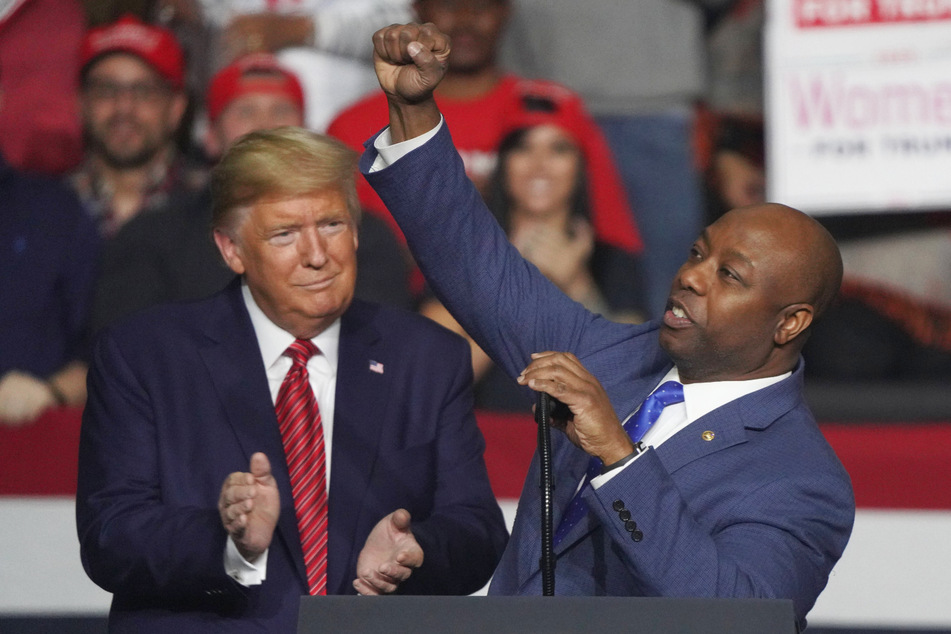 Currently, former President Donald Trump leads by a wide margin in the polls for the Republican ticket, with Florida Governor Ron DeSantis, who joined the race in late May, gaining some traction in second place.
While Scott is currently polling in the single digits, that may very well change as voters get a chance to see all the candidates once they hit the debate stage.
Many voters, including Republicans, have suffered from something called "Trump fatigue," a term used to describe those that are simply tired of the drama that a candidate like Trump brings, such as his mounting legal woes, or having to stand by his misinformation.
What Scott does have, which could work in his favor, is his preference for pushing a positive political message, which is a stark contrast to the messaging of Trump, DeSantis, and other conservatives who tend to use charged language and fabrications to make a point while "owning" the opposition.
In past years, the base for the Republican Party has shown a preference for such tactics. Right now, the odds seem heavily stacked against Scott.
While Tim Scott is currently not a household name, all that could change as he continues to present his case for why he should be the first African-American Republican president of the United States.
Cover photo: IMAGO / USA TODAY Network