Immigrants' rights activists call off hunger strike as TPS is extended: "A small relief"
Washington DC - Immigrants' rights activists were set to start a hunger strike on Friday, but it was called off after it was announced on Thursday that Temporary Protected Status (TPS) had been extended for another 18 months.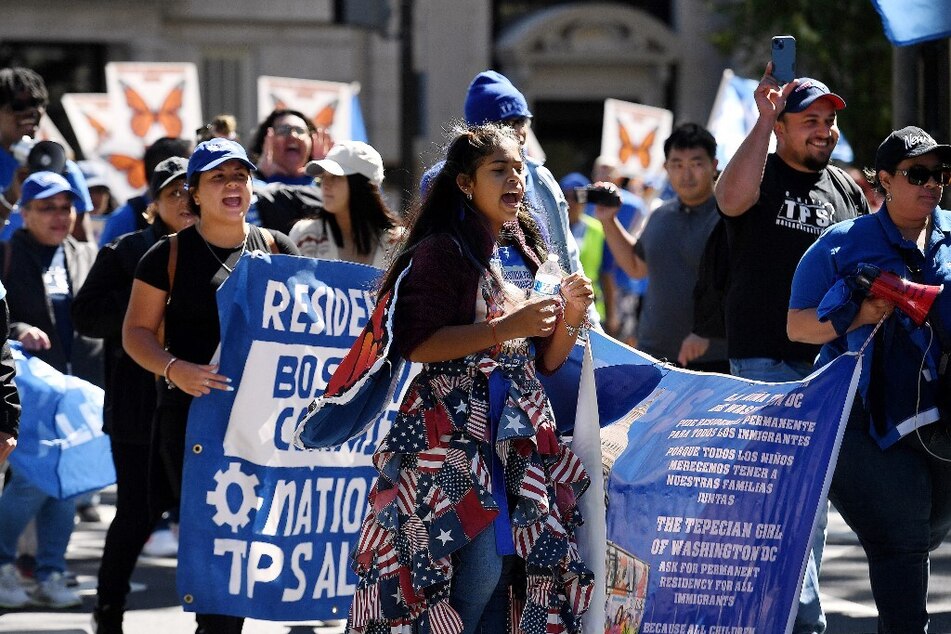 The US Department of Homeland Security (DHS) issued an unpublished document on Thursday announcing that TPS for El Salvador, Nicaragua, Honduras, Nepal, Haiti, and Sudan had been auto-extended for another 18 months.
TPS is a temporary legal status conferred upon nationals of designated countries who are already residing in the US. Former President Donald Trump threatened to end the program in 2017, but TPS families fought back by filing a lawsuit which has kept their protections active ever since.
When President Joe Biden took office in 2021, TPS families thought there was finally a light at the end of the tunnel. However, the National TPS Alliance announced in late October that settlement talks with the Biden administration had suddenly collapsed, leaving hundreds of thousands of people from Central American countries and Nepal vulnerable to imminent deportation.
In response, TPS holders and their children, many of whom are US citizens, amped up their calls for Biden to extend the designation by executive order. They were prepared to take things to the next level on Friday with a hunger strike to add further pressure on the administration.
Central American activists have argued that TPS should be the bare minimum given the US' long history of intervention and destabilization in the region.
TPS holders celebrate the victory as they look toward the future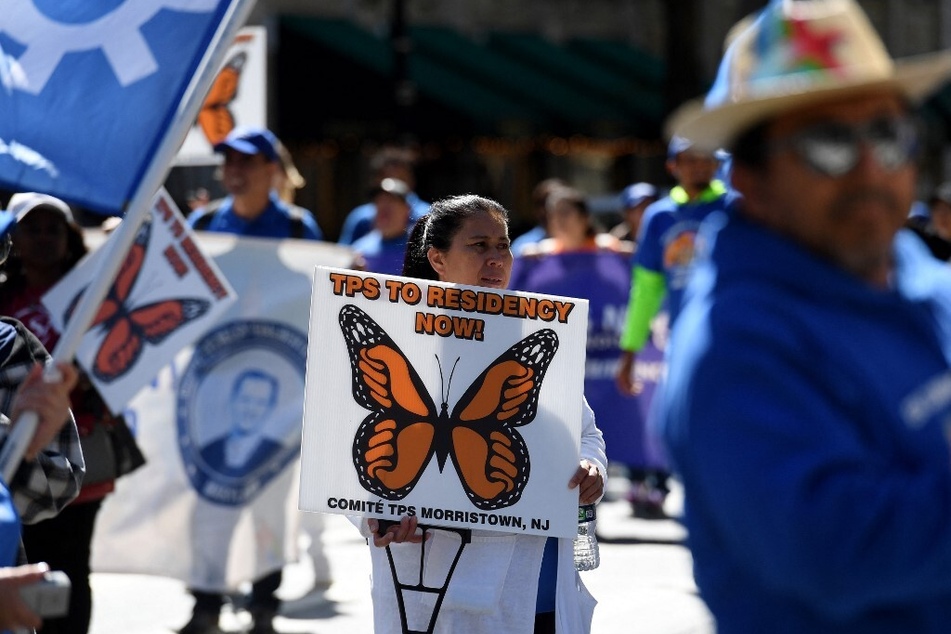 Rather than going on hunger strike, TPS holders and their loved ones gathered for a Friday press conference in Washington DC to celebrate the news and talk about the next steps in their struggle for justice.
"Our struggle has been worth it," said Elsy Flores de Ayala, a plaintiff in the Ramos v. Mayorkas lawsuit. "We are celebrating what we set out to do, but at the same time we fight because our goal has always been permanent residence."
Another plaintiff and TPS holder, Donaldo Posadas Caceres, expressed his relief after years of continuous struggle. He also had a message for governing officials: "We say thank you for listening, but we want more from you. We want to tell you that we need permanent residence for all the families that are suffering and experiencing anxiety every time the TPS is about to expire. We ask Congress to please pass legislation so we can have permanent residence."
It was a point also made by Theresa Fox, whose husband is a TPS holder from El Salvador: "This can't just repeat every couple of years. My husband's an automotive technician and my father-in-law is a truck driver. They literally make the United States go round. There can't just be TPS panic when it's going to extend every year."
With the latest extension, TPS holders will be safe from deportation through at least June 30, 2024, as the fight for a more permanent solution continues.
Cover photo: OLIVIER DOULIERY / AFP