Democrats explore options for debt ceiling as Republicans threaten government shutdown
Washington DC – House Democrats are considering passing a separate bill as early as this week to lift the debt ceiling, as Treasury Secretary Janet Yellen warned the government might not be able to pay all its bills on time after October 18.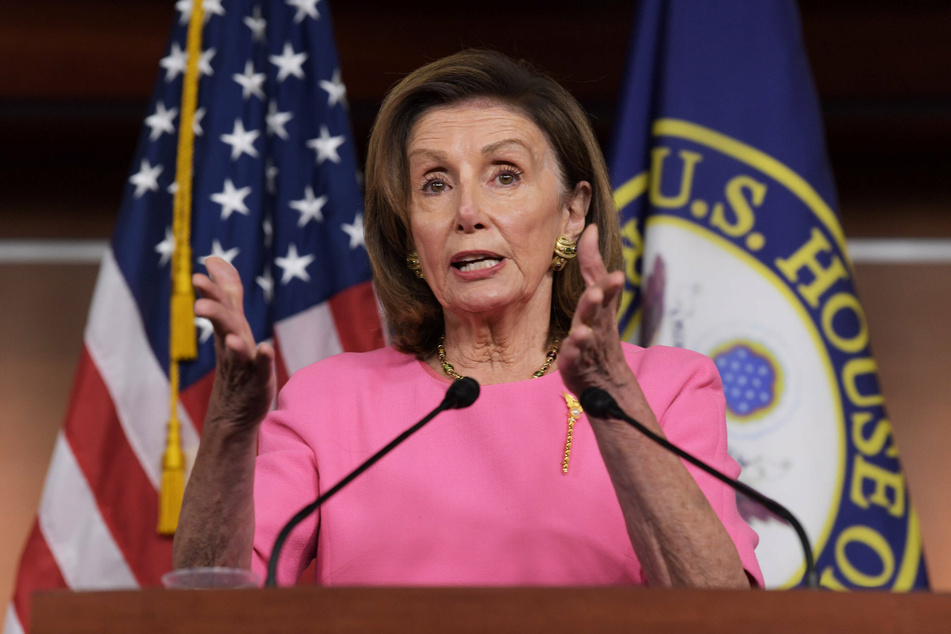 One day after Senate Republicans blocked a stopgap funding measure that included a debt limit suspension, House Democrats discussed the option of standalone legislation in a private caucus meeting.
"It's among our plans," Speaker Nancy Pelosi told reporters.
"We spent a good deal of time in our caucus talking about lifting the debt ceiling and how Republicans refused to cooperate on this."
"They are jeopardizing the full faith and credit of the United States, which is guaranteed in the Constitution, the 14th Amendment."
It's not clear what the legislation would do exactly or how a standalone bill would advance in the evenly divided Senate, where bipartisan support is required given the 60-vote procedural hurdle unless unanimous consent is granted to drop that requirement.
Senate Republicans have said for months they are unwilling to vote for a debt limit suspension while Democrats pursue a partisan reconciliation package calling for trillions of dollars in new spending.
Democrats say the debt limit must be suspended to meet current obligations, regardless of what happens with the reconciliation package.
Last-minute decision comes with consequences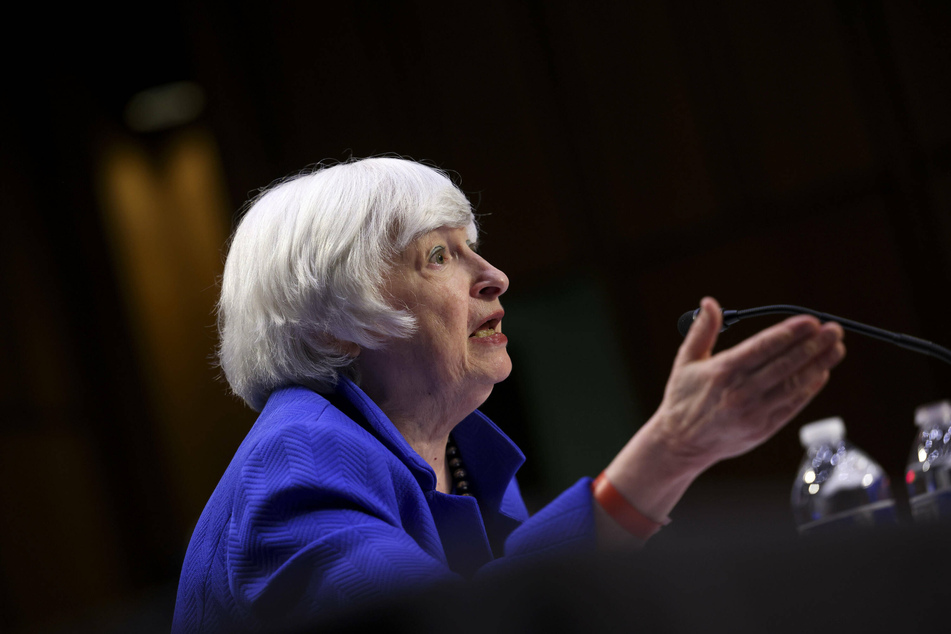 The Senate, meanwhile, plans another attempt to pass a debt limit suspension Tuesday.
Senate Majority Leader Chuck Schumer said he would seek unanimous consent to take up a stopgap funding bill and debt limit suspension that could pass on a simple partisan majority vote, unless Republicans object.
"In other words, we would get consent that you only need 50 votes, not 60, on this vote to increase the debt limit," Schumer said, but several Senate Republicans say they'd object.
As the partisan standoff continues, time is running out. In a letter to lawmakers Tuesday, Yellen warned the government would be unable to pay its bills on time by October 18.

"At that point, we expect Treasury would be left with very limited resources that would be depleted quickly," Yellen wrote. "It is uncertain whether we could continue to meet all the nation's commitments after that date."
She added that waiting until the last minute to act could have negative consequences for financial markets and business and consumer confidence.
Waiting for Plan B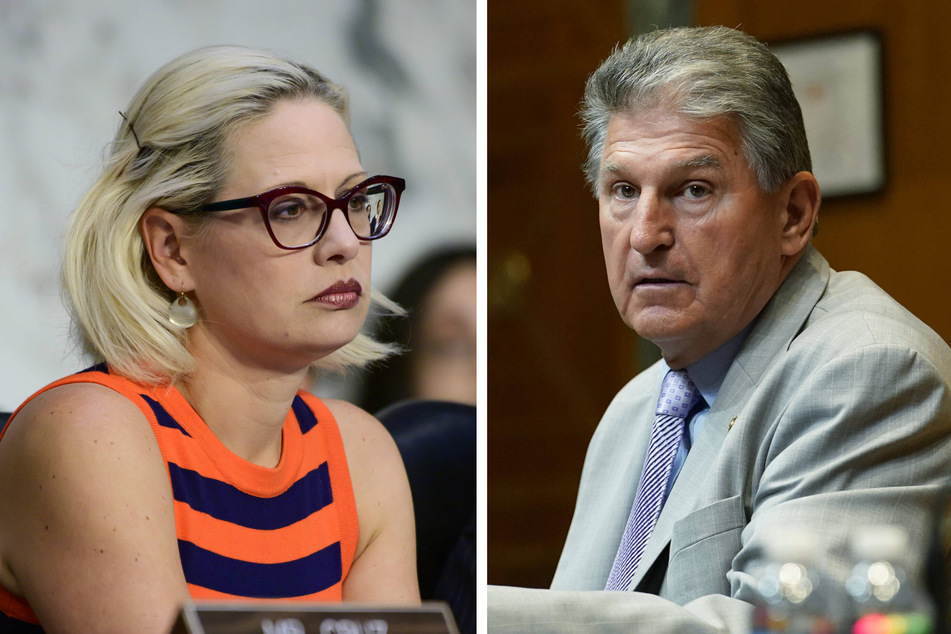 Republicans have been goading Democrats to revise their fiscal 2022 budget resolution to insert reconciliation instructions to raise the debt ceiling, enabling them to pass it on a party-line vote in the Senate.
Democrats have rejected that option as too time-consuming, given it would lead to several additional procedural steps and two more "vote-a-ramas" in the Senate.
Senate Majority Whip Richard J. Durbin called using reconciliation for the debt limit a "nonstarter" but said Democrats do have a "Plan B" under consideration. He wouldn't elaborate.
Some have speculated Democrats could attempt to change Senate rules by simple majority to lower the filibuster threshold for must-pass legislation like the debt ceiling.
But with Democrats Joe Manchin of West Virginia and Kyrsten Sinema of Arizona opposed to the "nuclear option" for legislation, it's not clear party leaders would have the 50 votes they need plus Vice President Kamala Harris.
Shutdown days away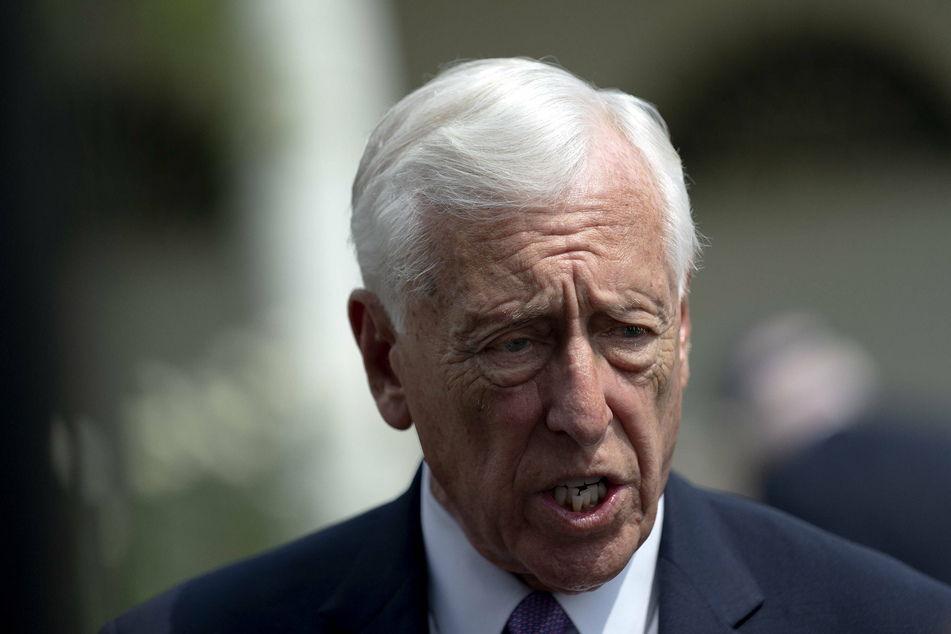 The House-passed stopgap funding measure that's hung up in the Senate would extend federal agencies' budget authority through December 3, buying more time for a deal on fiscal 2022 appropriations.
A partial government shutdown would begin Friday if Congress hasn't acted.
Minus the debt ceiling provision, Republicans support that underlying bill, which contains $28.6 billion in aid to natural disaster victims, $6.3 billion for Afghan evacuees being resettled in the US, and $2.5 billion for unaccompanied children who crossed the border without documentation.
They also want to reattach $1 billion for Israel's Iron Dome rocket defense system, which was dropped in the House due to objections from a group of progressives.
House Majority Leader Steny Hoyer said discussions were ongoing with the Senate on whether and when they'd send back a stopgap bill without the debt ceiling language. "We're talking to the Senate about that now," he said.
"I'm sure sometime today we're going to make that determination."
Cover photo: IMAGO / Xinhua