FBI Director Christopher Wray clashes with Republicans in fiery House hearing
Washington DC - FBI Director Christopher Wray came under heavy fire from Republicans in Congress Wednesday, with the law enforcement agency facing accusations of a litany of offenses, from social media censorship to spying on Catholics.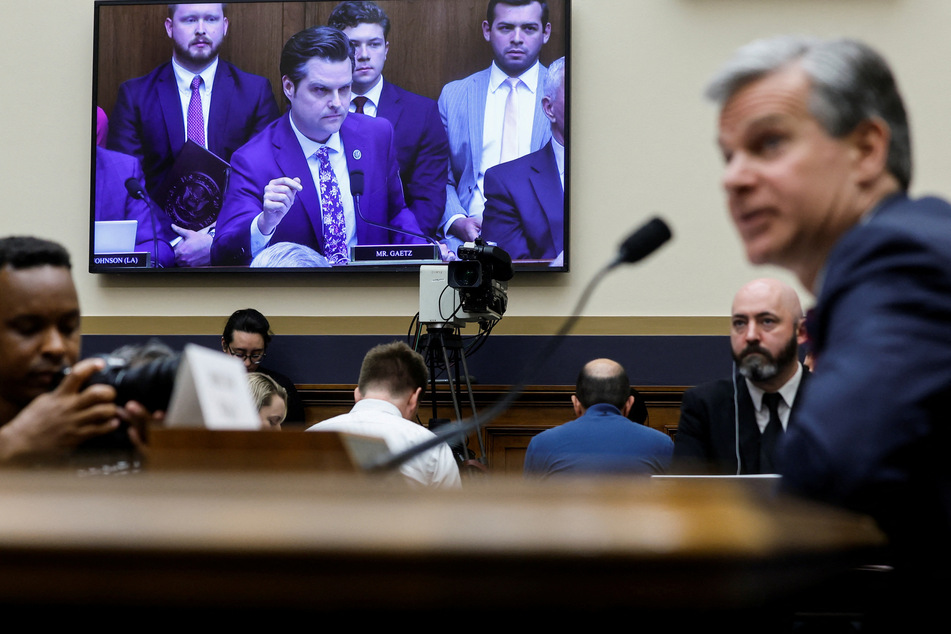 In a nearly six-hour House Judiciary Committee hearing, the FBI chief was forced to defend the 38,000-strong law enforcement agency, which since Donald Trump's presidency has been a target of Republican ire – especially for its probes of Trump.

Republicans alleged the FBI used spy agency data to build files on innocent Americans and sent undercover agents to manipulate Trump supporters into attacking the US Capital on January 6, 2021.
They also alleged the agency took part in a supposed effort by President Joe Biden's administration to "censor" conservative views on social media.
The attacks on Wray – punctuated by regular expressions of support from committee Democrats – were part of what many see as a Republican effort to undermine Biden and his party ahead of November 2024 elections.
Republican Congressman Mike Johnson of Louisiana attacked the Biden administration's now-banned efforts to stop social media disinformation on topics such as politics, Covid-19, the economy, and election integrity.
Republicans said it suppressed important "alternative" information.
"The FBI made the social media platforms pull that information off the internet if it came from conservative sources," Johnson said.
Committee Chair Jim Jordan, a far-right Republican, accused the FBI director of overseeing an attack on conservative Catholics – citing a Virginia agent's now disavowed memo warning that racial extremists could seek to infiltrate the church.
And Wyoming Republican Harriet Hageman said Wray had "personally worked to weaponize the FBI against conservatives."
Wray hits back at "ludicrous" Republican insinuations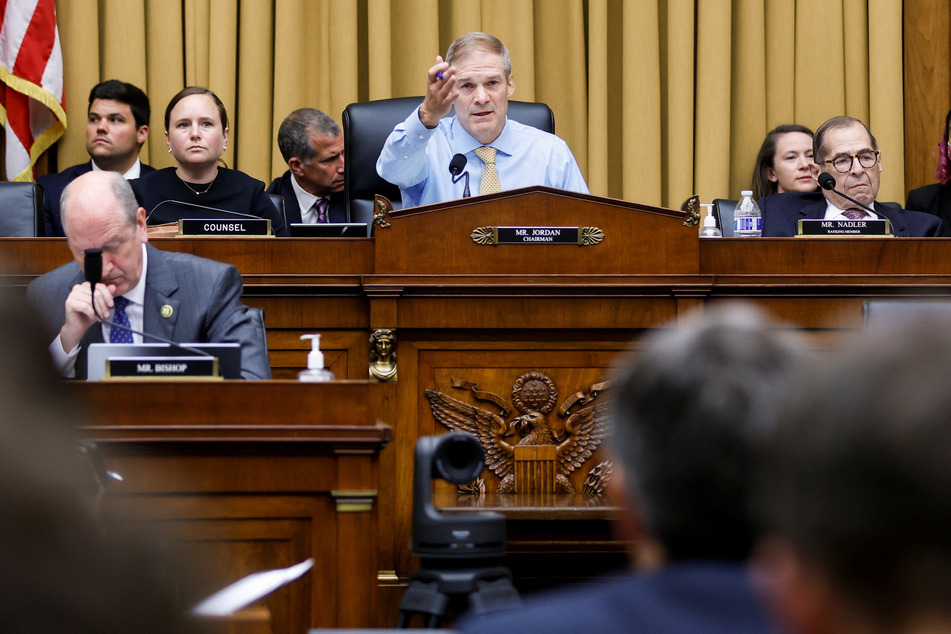 Wray, a registered Republican appointed to his post by Trump in 2017, told Hageman her claim of bias sounded "somewhat insane to me, given my own personal background."

He called the wild suggestion that the FBI engineered the January 6 Capitol assault "ludicrous."
And he flatly rejected being involved in repressing social media, saying the FBI raises issues only when it spots manipulation by accounts associated with foreign intelligence bodies.
"We don't ask social media companies to censor information or suppress information," he said.
FBI work "starts with me having emphasized to all of our folks over and over and over again and (in) everything we do that we need to do the right thing in the right way," he told the committee.
The agency last year arrested more than 20,000 violent criminals and child predators, he said.
"The men and women of the FBI work tirelessly every day to protect the American people from a staggering array of threats," from Chinese espionage to deadly fentanyl, he said.
Cover photo: REUTERS