Final presidential debate strikes much calmer tone as Biden hammers Trump over pandemic
Nashville, Tennessee - Thursday's second and last US presidential debate was more civil than the raucous first-face off between Donald Trump and Joe Biden, and revealed competing policies from the two candidates as they made their final pitches.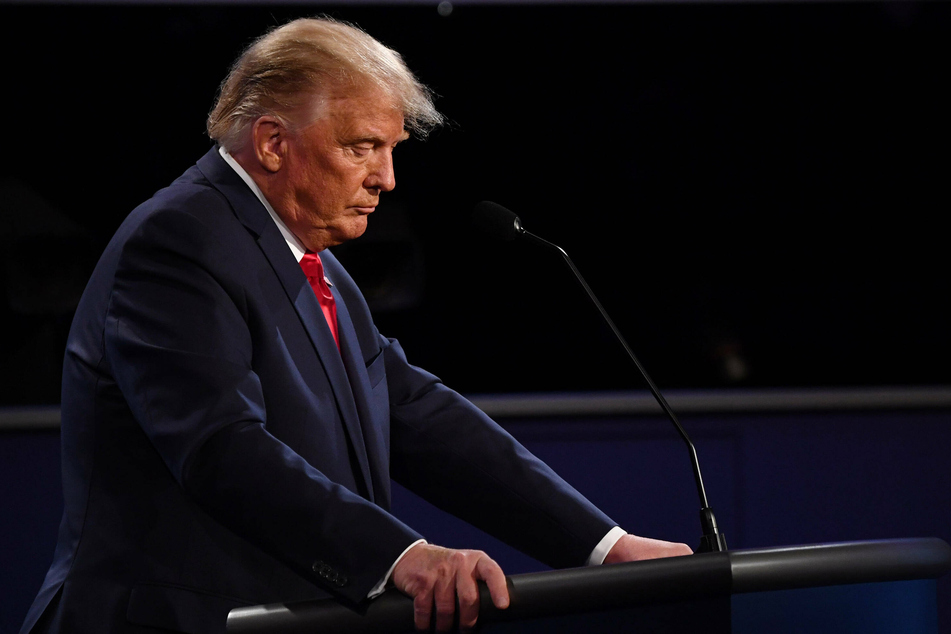 The debate, hosted by Belmont University in Nashville, took place with just 11 days to go until election day and with early voting already under way, and kicked off with the main issue on people's minds – the coronavirus pandemic.
Democratic nominee Biden (77) blamed President Trump (74) for the 220,000 deaths in the country so far.
"Anyone responsible for that many deaths should not remain as president of the United States of America," Biden said.
"I will end this," Biden pledged. He warned that a "dark winter" was set to descend on the US because of the pandemic.
Trump hit back with his standard retort, that Biden would hide behind lockdowns and "destroy" the country's economy.
"It's not my fault that it came here, it's China's fault," Trump charged, pointing to where the virus originated.
Trump, who has repeatedly said he believes he did the best possible job handling the outbreak and has no regrets, said the US is "learning to live" with the virus, while Biden shot back that people are "learning to die with it."
Both candidates were caught making false claims about the virus, with Biden overstating dire predictions and Trump underplaying the mortality rate.
Trump was more disciplined than in the first debate, refraining from endlessly talking over Biden and fighting with the moderator, though he was likely aided by a rules change that allowed moderator Kristen Welker to mute the candidates' microphones at certain points.
Biden attacks Trump over race issues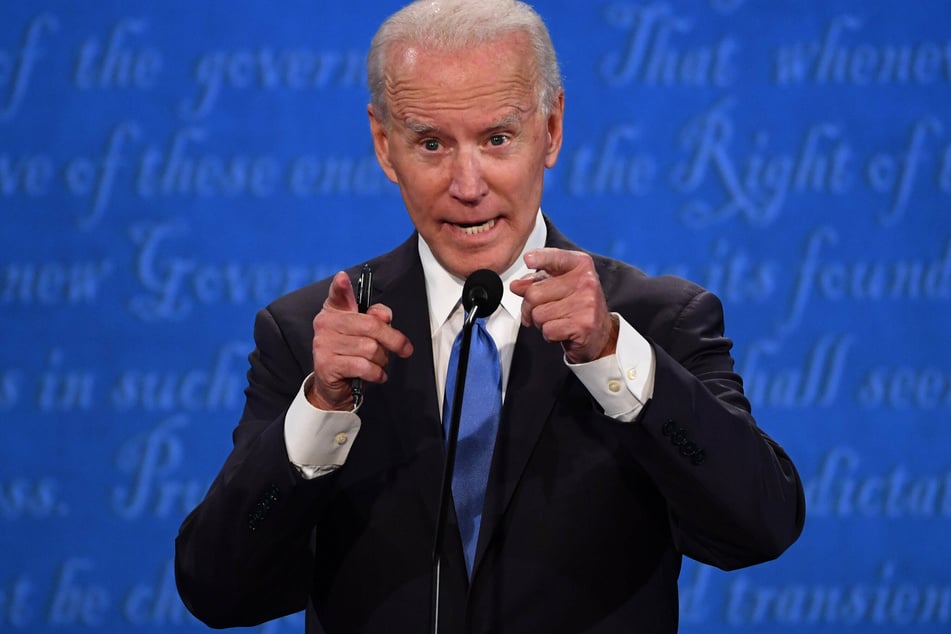 Trump, the former estate developer and reality TV star, returned to his 2016 message of being a political outsider, and pointed repeatedly to Biden's record as a senator for nearly four decades and as vice president for eight.
"If I thought you did a good job I would have never run," Trump swiped at Biden.
The president is trailing Biden in the polls, including in crucial swing states, though the race is tighter in key areas of the country.
Trump's campaign is also facing a money crunch, forcing it to curtail advertising, while Biden is upping his spending.
Trump's more measured approach in the second debate may benefit him among undecided voters concerned about a chaotic White House, the president's abrasive personality, and the pandemic.
The two had a tense moment while discussing race issues in the US, with Biden charging that the incumbent "pours fuel on every single racist fire" and is among the "most racist presidents we've had in modern history."
Trump, who claimed he was "the least racist person in this room," was able to pivot back to Biden's career as a senator, slamming his votes for crime bills in the 1980s and 1990s that led to higher rates of incarceration, particularly among young black men.
Biden took it on the chin and called those decisions a "mistake." He vowed to eliminate jail sentences for non-violent drug crimes and focus on rehabilitation if elected.
Candidates restate opposing views on immigration and climate
The two candidates also sharply differed on immigration policy. Trump has been under fire for his child separation policy at the US border with Mexico. More than 500 children have not yet been reunited with their parents.
Biden promised a pathway to citizenship for the millions of undocumented immigrants living in the US, saying he would present a bill to Congress within the first 100 days of his presidency.
Throughout the night, Trump questioned why voters should trust Biden to follow through on pledges being made now when he had not enacted those policies over the previous five decades.
The president made several attempts to attack Biden over the business dealings of his son, Hunter Biden, in Ukraine and China. The Democrat defended his son, saying he did nothing wrong, though some reports have indicated he may have traded on his father's name.
The candidates sparred at length over health care, with Biden pledging to increase government involvement and Trump warning the Democrats would introduce "socialized medicine."
They also got into a lengthy debate on climate change and the energy sector.
Biden pledged a green economic plan and warned that the Republicans were unwilling to address the growing environmental concerns. He promised to transition to renewable energy "over time."
However, in a pledge likely to irritate the left of the party and environmentalists, Biden explicitly said he would not ban fracking, a process to extract gas and oil from shale rock.
Trump stuck to the Republican core message in support the oil sector and cautioning that Biden would "destroy" the energy industry which is a huge employer in parts of the country, including Pennsylvania, a key swing state.
Viewers call debate in Biden's favor
While foreign policy was debated, it was less clear what exactly would be different under a Biden administration, though the Democrat did stress the need to forge alliances.

Although more than 47 million Americans have already cast their ballots in mail-in and early voting, according to the US Elections Project, the debate offered both candidates a chance to reach tens of millions who have not yet voted and may be on the fence.
There are usually three debates between the presidential contenders. The original second debate scheduled for last week was cancelled after Trump declined to participate when it was moved to a remote format due to his coronavirus diagnosis. The president has since recovered.
A CNN poll put Biden as the clear winner of the debate, with 53% of viewers saying the former vice president came out on top. NBC White House correspondent Kristen Welker also drew praise for her handling of the candidates.
Cover photo: Imago Images / MediaPunch