Ketanji Brown Jackson gets sworn in and makes SCOTUS history
Washington DC - Ketanji Brown Jackson made history on Thursday when she was sworn in as the first Black woman to serve as a Supreme Court justice.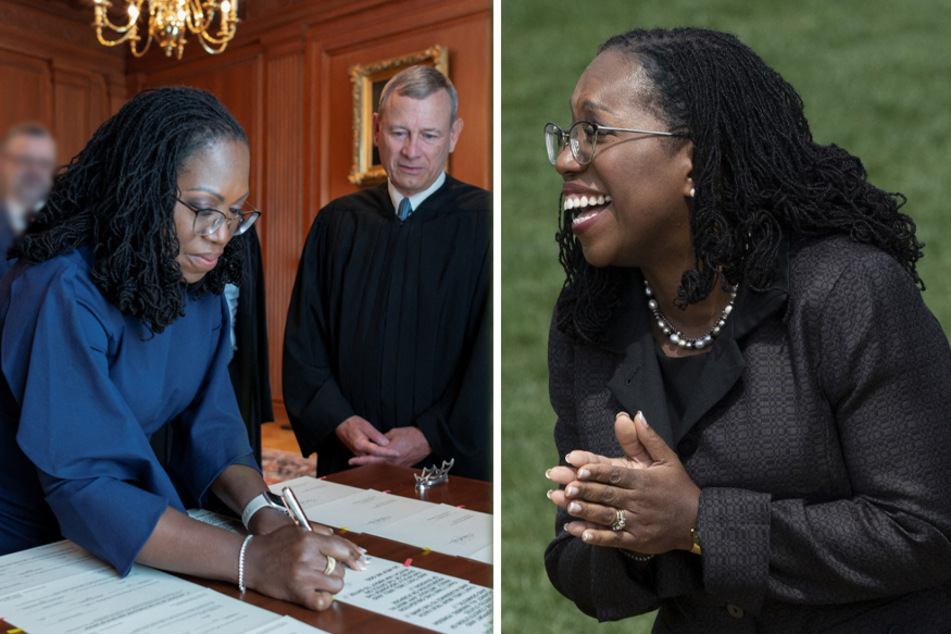 The former public defender and Harvard graduate was confirmed by the Senate in April, taking the seat of Associate Justice Stephen Breyer following his retirement.
Jackson had the support of all 50 members of the Democratic caucus in the Senate, along with three Republicans. Breyer occupied the seat for 28 years before announcing his plans to step down in January.
After being sworn in, the 51-year-old released a statement saying, "I am truly grateful to be part of the promise of our great nation."
Jackson joined SCOTUS at quite a tumultuous time, as the highest court recently published highly unpopular opinions such as reversing Roe v. Wade, limiting the enforceability of Miranda rights, and overturning a New York state gun law.
Prior to Jackson taking her oath, former Ohio state Senator Nina Turner tweeted, "Give her the strength to deal with those fools she'll have to work with."
The 116th Supreme Court justice rose to prominence as a judge in the powerful US Court of Appeals for the District of Columbia Circuit.
Now that Jackson's been sworn in, President Joe Biden has successfully fulfilled his campaign promise to appoint a Black woman to the Supreme Court.
Cover photo: Collage: REUTERS / Jim Watson / AFP