Protests in Philadelphia after police shooting of Black man
Philadelphia, Pennsylvania - In Philadelphia, tensions flared between police and demonstrators on Tuesday evening, in the wake of the police killing of Walter Wallace Jr. After an evening of peaceful protests, scattered looting was seen in several areas of the city, prompting authorities to request that residents of West and North Philadelphia and other areas remain indoors.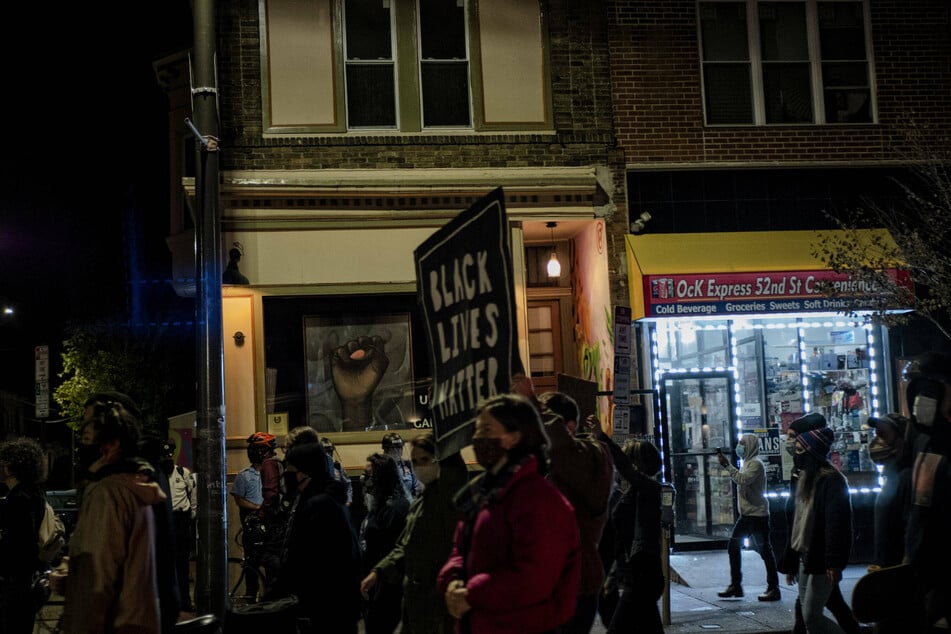 Wallace, a Black man, was killed Monday after two police officers shot him. He was walking around a residential street and carrying a knife. Family members said Wallace (27) was suffering from a profound mental health crisis.
Police and demonstrators skirmished at the intersection of 52nd and Market Streets – near the confrontation that occurred after police killed Wallace – and officers used pepper spray and batons, making numerous arrests. Police reported looting in the area of Castor and Aramingo Avenues in the city's Port Richmond section and along City Avenue.
"What is especially heartbreaking is that the whole world saw that man murdered in front of his mother," Asantewaa Nkrumah-Ture, a member of the Black Alliance for Peace, told the crowd at a rally at Malcolm X Park. Monday's shooting was captured on a widely circulated video.
Another speaker at the rally, a 17-year-old member of the Philadelphia Student Union named Amina, said that she had been in the same park recently for a vigil for Breonna Taylor, a Louisville, Kentucky, victim of a police killing.
She told the crowd: "I'm tired of talking about this in school. I'm tired of talking about this with my family."
Protesters criticize police behavior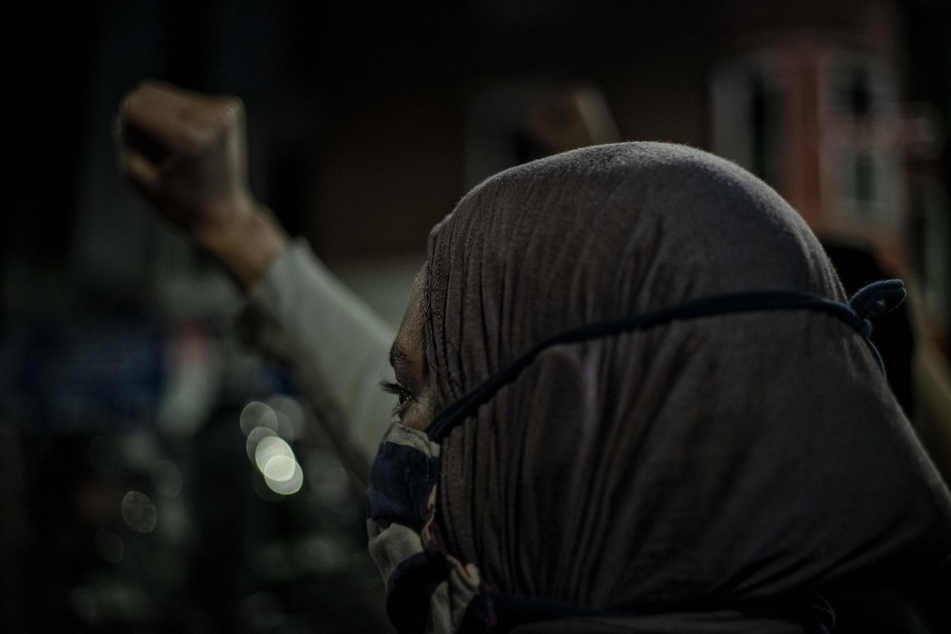 The evening had begun peacefully, however later on the Philadelphia Office of Emergency Management reporting widespread looting, and requested that residents of West Philadelphia, Kensington, North Philadelphia and other areas remain indoors.
After rallying at the park, at 52nd and Pine Streets, about 300 people marched to the police station about three blocks away, where they encountered a phalanx of officers with riot shields.
Some of the protesters threw debris at officers, police said, adding that there were clashes with demonstrators. No injuries were immediately reported.
Among the marchers was Andrea Dingle, 31, of South Philadelphia, who brought her four children to stand directly in front of the police line. Five members of the family raised their fists. "My son looks like Walter Wallace; he has mental issues like Walter Wallace. I am scared he will be killed like Walter Wallace," she said, holding her 9-year-old son, Derrick, close.
"They are out here traumatizing us, they are scaring us," she insisted. "They are scared of the communities they are supposed to protect. ... I don't want drama. I just want them to be trained to de-escalate, not shoot."
Speakers at Malcolm X Park had roundly criticized police behavior.
Nkrumah-Ture stressed the importance of organizing neighborhood residents, and to not let the rally become a political event for Joe Biden or other candidates who "don't care about us."
Krystal Strong, a Penn professor and member of Black Lives Matter, implored the crowd to honor Wallace as a man, not just a cause to rally around.
"We're watching the way how Walter Wallace Jr. is becoming a symbol," she said. "And we're losing sight of how this was a human being."
"The grief this family is feeling is unspeakable," she said. "I want all of you here, with all the anger you're feeling, to think about the life that was lost yesterday."
Michael Wilson, with Philly for R.E.A.L. Justice and the Workers World Party, said the city and the nation should expect more protests if racial relations don't improve.
"White people have never seen any value in Black people," he told the crowd. "One way or another, if this city, this police, white people fail to see any value in Black people, we're going to be here again and again and again."
Police commissioner acknowledges frustrations
The rally and march followed a community meeting at the Church of the Christian Communion on 61st Street, where Police Commissioner Danielle Outlaw said she recognized the community's weariness.
"It's 2020 and we're still having the same conversations we had years out," Outlaw said, acknowledging people were tired of "hearing the same thing over and over again."
Jamie Gauthier, who represents the community on City Council, said there has been some progress since this spring's protests after the police killing of George Floyd in Minneapolis.
Multiple investigations are underway into police conduct on 52nd Street on May 31 and the next day, when the department teargassed demonstrators on I-676. The department has since banned the use of tear gas on protests. But what has not happened is a true reckoning from the department with the people in West Philadelphia.
"People want to feel they are listened to," Gauthier said. "I think we need really intense engagement in our community about how people experience police in their neighborhoods, what policing has meant for them, what they want to see change."
Cover photo: imago images / Hans Lucas