Steve Bannon found guilty in Jan 6 committee contempt of Congress trial
Washington DC – Steve Bannon, a conservative firebrand and longtime ally of former President Donald Trump, was convicted Friday of contempt of Congress for defying to cooperate with the House committee investigating the January 6 US Capitol insurrection.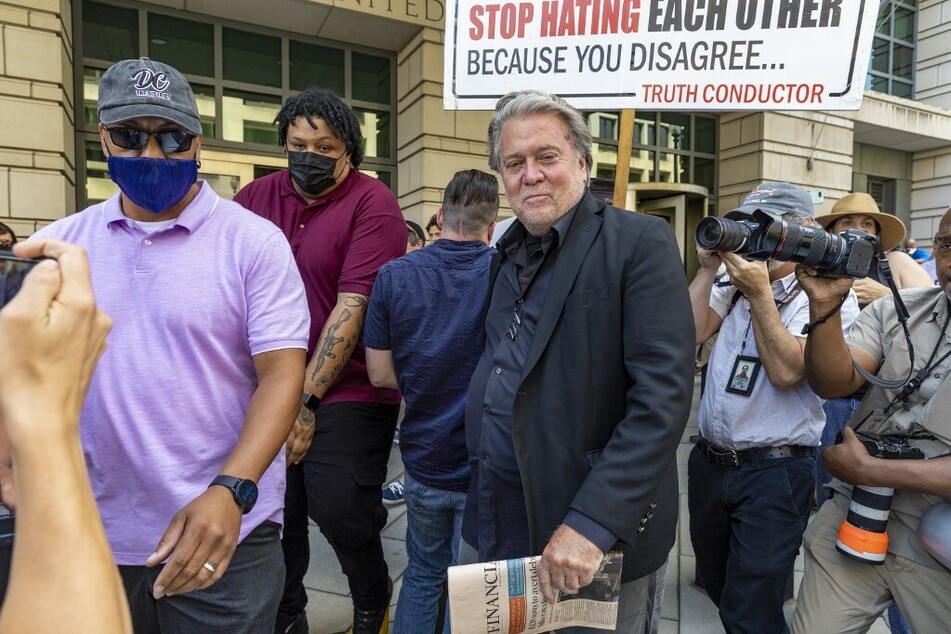 Bannon was found guilty on two counts: refusing to testify before the congressional panel and refusing to provide documents in response to the committee's subpoena.
After a four-day trial in federal court this week, the jury came to their decision in less than three hours.
The 68-year-old will be sentenced on October 21, where he faces a minimum of 30 days in jail up and to one year in federal prison for each count. He could also be served a hefty fine of up to $100,000.
After the decision on Friday, Bannon bashed the January 6 committee, which is conducting hearings to investigate the fatal attack at the Capitol building during the certification of the 2020 presidential election results and is looking into Trump's efforts to overturn the election.
"I only have one disappointment, and that is the gutless members of that show trial committee, the J6 committee, didn't have the guts to come down here and testify in open court," Bannon said.
The January 6th committee called Bannon's conviction "a victory for the rule of law."
Steve Bannon did not testify at his trial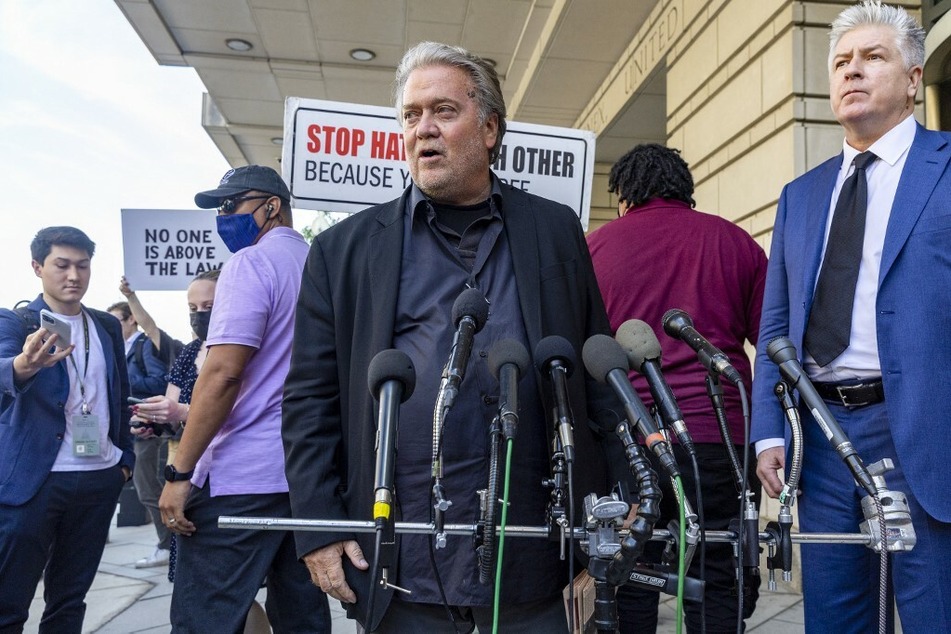 Bannon was Trump's 2016 campaign manager and close political confidant at the White House. He reportedly spoke to the former president leading up to the Capitol insurrection, promoted the January 6 event, and said on his podcast on January 5: "All hell is going to break loose tomorrow."
After refusing to cooperate with the investigation, the House voted to hold him in contempt of Congress in October, handing things over to the Justice Department.
Bannon initially defended that he did not have to testify in front of the January 6 committee as requested due to Trump's claims of being protected by executive privilege. Yet, Bannon left his position as Trump's chief strategist in 2017.
Bannon later changed course by offering to testify, claiming he believed the committee deadlines for cooperation were flexible, according to the AP. He did not testify in his own defense at his trial this week.
"This case is not complicated, but it is important," Assistant US Attorney Molly Gaston told jurors during closing arguments on Friday.
"Our government only works if people show up. It only works if people play by the rules, and it only works if people are held accountable when they do not."
Cover photo: TASOS KATOPODIS / GETTY IMAGES NORTH AMERICA / Getty Images via AFP