Ohio State vs. Michigan rivalry heats up during football offseason
Columbus, Ohio - Only a few rivalries in all of sports are as intense as the Big Ten's Ohio State vs. Michigan. And even in the college football offseason, the competition is heating up.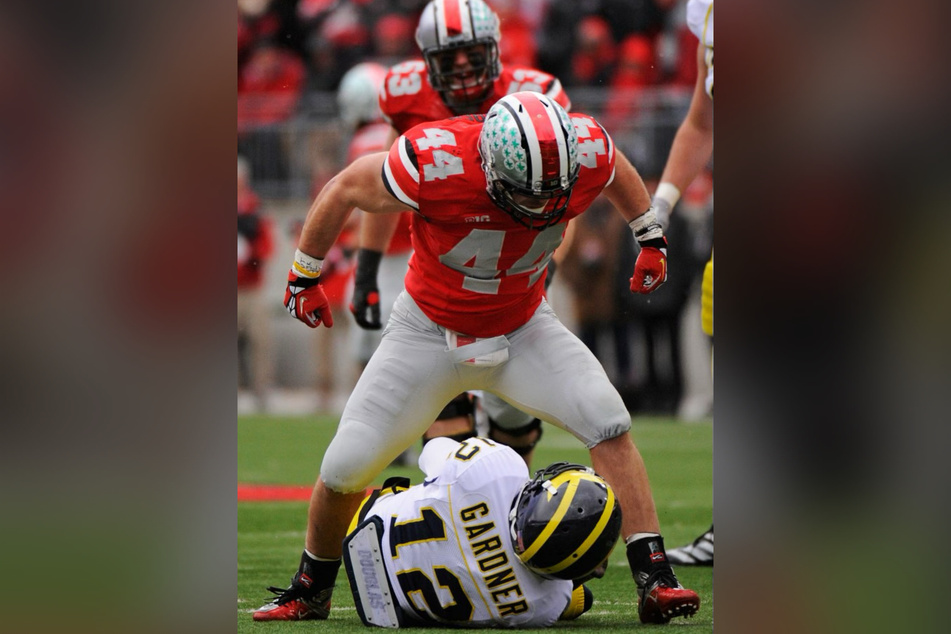 There have been many legendary moments throughout the history of "The Game" between the Ohio State and Michigan, and one is going viral once again.
In response to a Twitter prompt, "Reply with the coldest college football picture you can find," Albert Breer of Sports Illustrated, who just so happens to be an Ohio State alum, shared a photo on Thursday of arguably the toughest moment of the rivalry to date.
In the pic, former Buckeye linebacker Zach Boren stands over ex-Michigan quarterback Devin Gardner after laying him out in a sack during a 2012 matchup between the longtime rivals.
The flex was heightened with Boren's autograph on the photo, which reads, "F**k Michigan!"
"There's no close second. Twenty years in one picture," Breer tweeted.
Buckeye Nation and Wolverine fans quickly took their sides in the heated rivalry, throwing shots at their opposing teams.
"This one is better," one Michigan fan said, tweeting a picture of the Wolverine's latest win over the Buckeyes lasts season.

"Great company!" a Buckeye fan added, sharing a photo of Boren's tackle being used in an ad as the face of a Columbus-based waste service company.
Michigan commit shows huge confidence in the program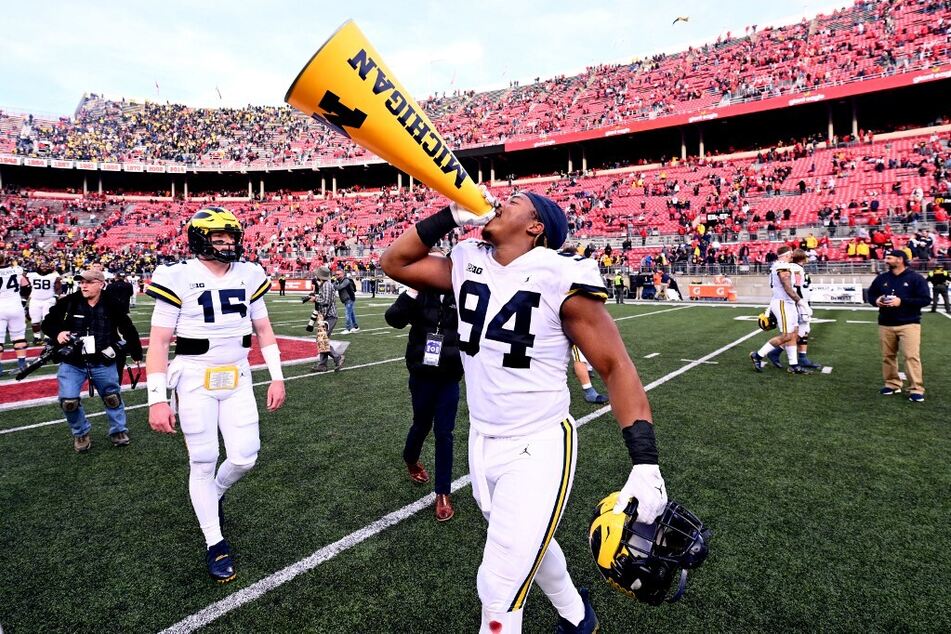 Will Michigan's new blood help them dominate over Ohio State in the Big Ten this year?
One of Michigan's latest football commits recently made a bold claim about the team's standing.
Running back Jordan Marshall, who is set to join the program in 2024, believes that "there is no ceiling to Michigan football."
"Coach Harbaugh is coaching, the staff is getting the players, and we are going to keep it rolling," he told On3.
Marshall's claim can be backed by the Wolverines' past two seasons, where they won two-straight Big Ten titles and earned two-straight trips to the College Football Playoffs (CFP).
However, the team still has a long way to go if they want to be known as the "most dominant" team in the conference. Michigan's two CFP appearances still come second to Ohio State, who leads the conference with the most appearances, five - one ending in a national championship.
The Buckeyes also lead Michigan in outright Big Ten Titles (24-18). Michigan's most recent wins over the Buckeyes in 2021 and 2022 were their first in 10 years.
In other words, Michigan still has some work to be done to stay on top of their Buckeyes rivalry. And as always, Ohio State is ready and waiting to take them on.
This year's Ohio State-Michigan showdown is set to take place on Saturday, November 25 at noon ET.
Cover photo: Collage: Ben Jackson / Jamie Sabau / GETTY IMAGES NORTH AMERICA / Getty Images via AFP