Israel slammed for "pinkwashing" during brutal Gaza siege
Gaza - Amid the war ruins of Gaza, an Israeli soldier unfurls a rainbow flag in support of the LGBTQ+ community, reigniting a debate around "pinkwashing" as activists accuse Israel of deploying its liberal image as a tool in its ongoing assault against Palestinians.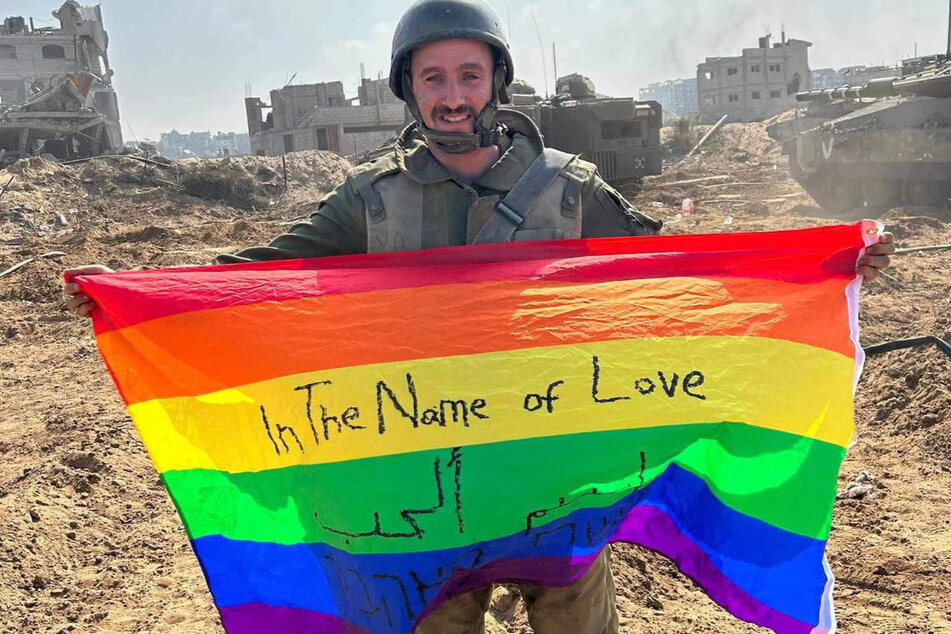 Two images showing an Israeli soldier in Gaza appear to have been first posted online by screenwriter Lee Kern, who said on X that they showed "the first ever pride flag raised in Gaza."

The emblems were taken there by gay Israeli soldier Yoav Atzmoni, he said, quoting him as saying Israel's army was the only one in the region "that allows gay people the freedom to be who we are. And so I fully believe in the righteousness of our cause."
The post was enthusiastically picked up on by multiple official social media accounts, including the state of Israel on X, and some Israeli embassies around the world.
The post on the Israel X account – which said Atzmoni "wanted to send a message of hope to the people of Gaza living under Hamas brutality" – had been viewed nearly 17 million times by Tuesday.
Written across one flag were the words: "In the name of love."
Behind the soldier lay an apocalyptic landscape of ravaged streets and buildings destroyed in Israel's ongoing military campaign.
In the other photo, Atzmoni poses in front of a tank holding a rainbow-edged Israeli flag, crisp folds in the emblems still clearly visible.
The images sparked an outcry among some LGBTQ+ activists.
Nas Mohamed, the founder of the Alwan Foundation, a LGBTQ+ campaign group in the Gulf, questioned the use of Israeli LGBTQ+ rights as a "weapon" against Palestinians who do not have them.
He told AFP the rainbow flag "has absolutely no place in this war."
Palestinian LGBTQ+ activists slam Israel's pinkwashing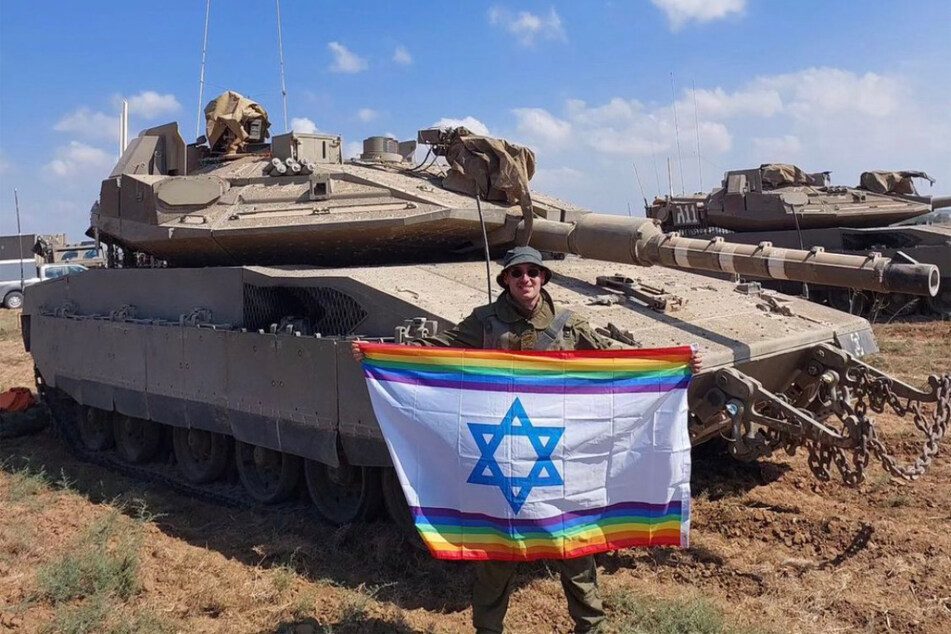 A Palestinian LGBTQ+ activist who uses the pseudonym Ahmad Nawwas slammed the photos as "disgusting."
The underlying message was that queer Palestinians "do not exist" or that "they can only be free if they depend on Israel," he said.
Israel has vowed to "crush" Hamas in response to the group's October 7 attack when its militants broke through Gaza's border to kill about 1,200 people, most of them civilians, and took around 240 hostage, according to Israeli officials.
The army's air and ground campaign has killed 13,300 people, including more than 5,500 children, according to Hamas, which has ruled Gaza since 2007.
Israel has long been accused of "pinkwashing," or pushing its stated values of tolerance, in an effort to give a liberal veneer to an image tarnished by its violent occupation of Palestinian territories.
Domestically, Israel only registers religious, heterosexual weddings, but it recognizes same-sex marriages carried out abroad.
Israel uses LGBTQ+ rights as a "Trojan horse to pinkwash Israel's image" and present itself as "a human rights bastion of the region," said Rasha Younes, a researcher on LGBTQ+ rights in the Middle East at Human Rights Watch.
Cover photo: Screenshot/X/@Israel