Questions surround police use of pepper spray on Pride gatherers in NYC's Washington Square Park
New York, New York – Washington Square Park again became the site of conflict between police and gatherers celebrating in the public space, as recent problems with NYPD further escalated into violence.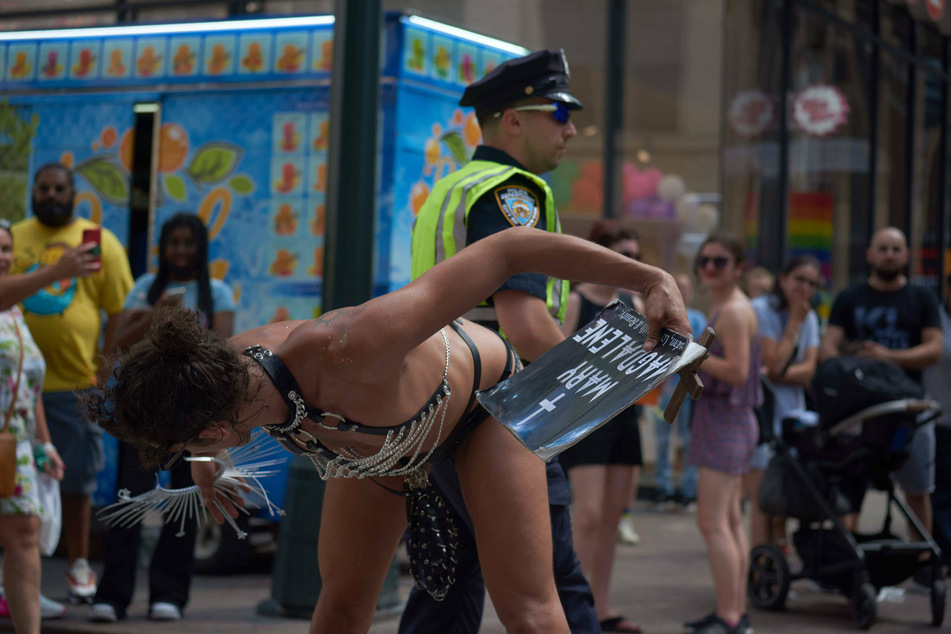 Videos that have now gone viral show chaos in New York's Washington Square Park after annual Pride celebrations exploded there on Sunday night.
The Reclaim Pride Coalition held a press conference on Tuesday to detail police activity leveraged against members of the LGBTQ+ community, as witness have also spoken out.
At the culmination of NYC Pride Weekend, revelers came together in the park after the Queer Liberation March, an alternative march to the larger corporate sponsored NYC Pride Parade. Yet the third annual Queer Liberation March went on, beginning on 42nd Street, traveling down 7th Avenue, and ending in the downtown park on Sunday, where more people showed up in droves to join the growing group.
Around 7 PM, witnesses noticed a clash with a woman and police over a barricade placed around the park's arch to protect it from graffiti.
Then, "several [marchers] were brutally arrested as the NYPD pepper-sprayed random bystanders," the Queen Liberation March said on the incidents.
While the New York Police Department did not comment on the use of the chemical, they did confirm they made a total of eight arrests at the scene.
Police said four of the arrests involved assaults against law enforcement, including a woman who allegedly bit an officer, and others who threw water bottles and became physical, according to multiple reports.
Soon, NYPD's Strategic Response Group arrived, with dozens of officers on bicycles and in patrol vehicles, wearing full riot gear.
The clash comes after organizers of NYC Pride banned police presence from their events last month. The park itself has also been a hot bed of contention recently, as NYPD was accused of using excessive force to make arrests while enforcing a new nighttime curfew earlier this month.
Viral videos showed the events
Witnesses speak: "I was beat up"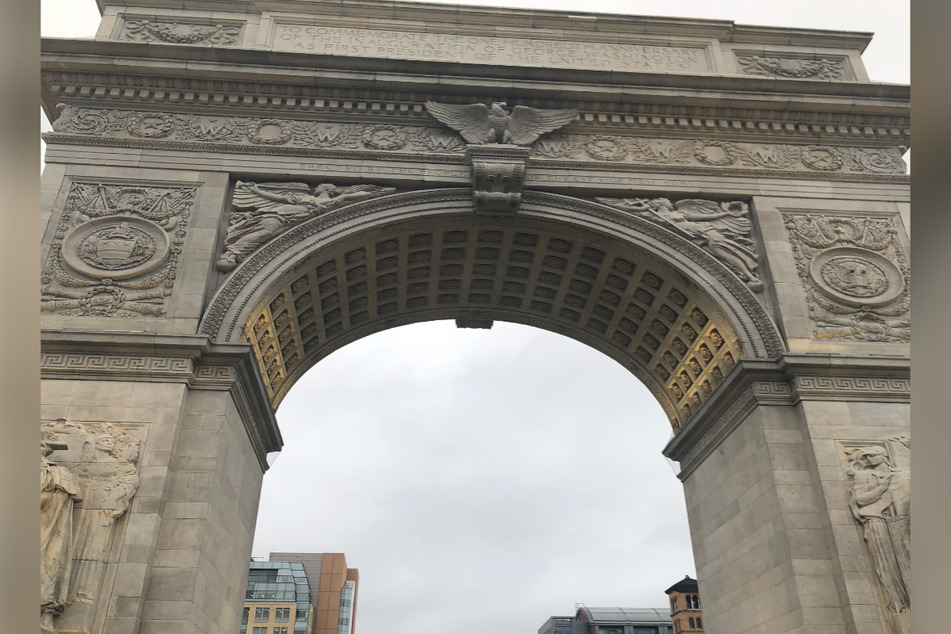 Dan Alvin has been arrested by the NYPD multiple times, and was again apprehended on Sunday.
"I literally just came to have a good time – only to find out the NYPD decided to pepper spray a bunch of people including my friends," he told NY1. "All I wanted to do was my civic duty of recording the police officers who were involved. They didn't like that and I was beat up."
His cellphone was confiscated by officers and has not been returned.
Alvin told his followers on Instagram to "stay tuned" until he was ready to speak more about this weekend's traumatic incident.
More people at the scene spoke about violence that stemmed from a seemingly minor barrier dispute.
"There isn't even a protest here, it's just regular a** people celebrating pride," another witness wrote on Twitter as the events unfolded.
"A group of NYPD officers attacked, grabbed, and arrested people who were simply standing on the sidewalk," said Jay W. Walker, a Reclaim Pride Coalition organizer.
"I saw up close and personal officers throw a young woman down onto the hot pavement," he added.
Organizers call for police reform and to "abolish the police"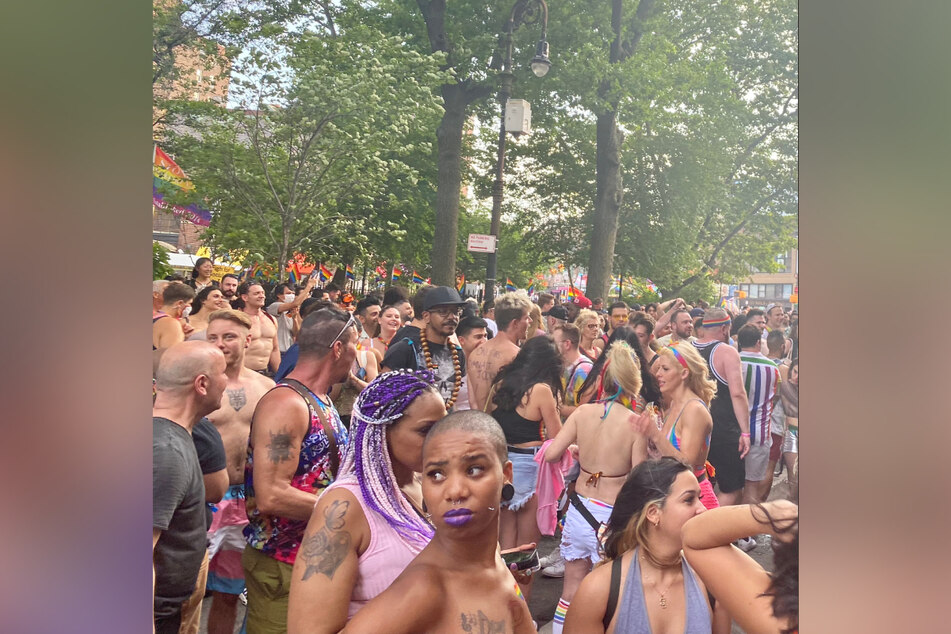 Organizers of Reclaim Pride claimed that this is the second year officers have pepper sprayed the group after the march.
On Tuesday, they held signs reading "Abolish the police" and called for a reduced police budget, to end qualified immunity for officers who commit misconduct, and to end the police unions' lobbying power.
They also asked the mayor and police commissioner to shut down the Strategic Response Group, which has escalated situations, and clashed with protestors again and again.
Videos of the group have been viewed by hundreds of thousands on social media since Sunday, and it remains unclear why pepper spray was deployed at the peaceful and celebratory gathering.
As of Thursday, the NYPD had still not confirmed its use of the chemical.
Cover photo: IMAGO / ZUMA Wire