Ukraine war: Astonishing gains for Ukrainian army as Russia sees rumblings of dissent
Kyiv, Ukraine - The sweeping counteroffensive launched by the Ukrainian military has recaptured almost 1,500 square miles of the country's eastern Kharkiv region and liberated at least 300 towns in the past week, according to Ukraine's Deputy Defense Minister Hanna Maliar.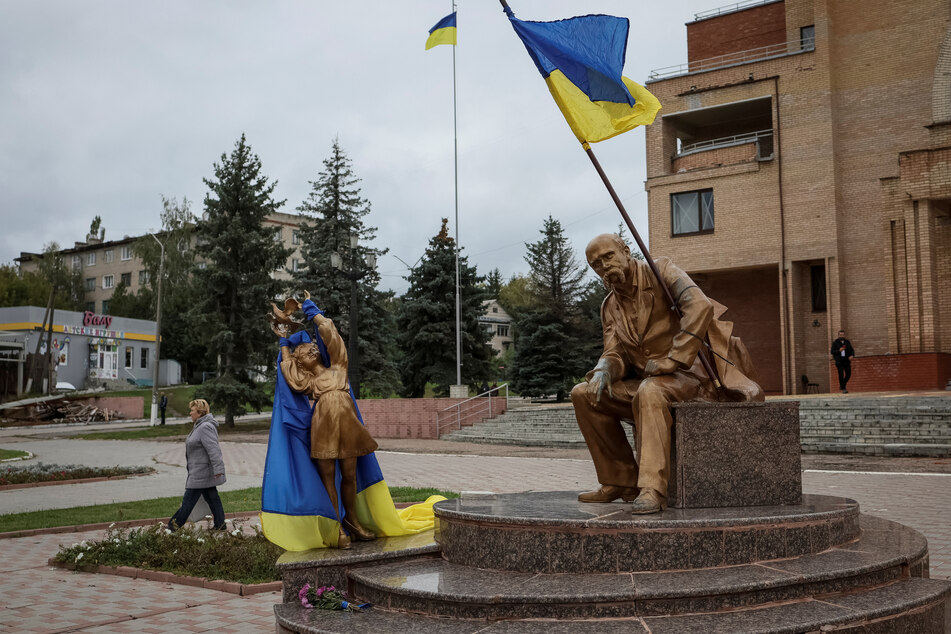 Maliar, who was herself in the newly-liberated town of Balakliya, added that the figures she had given only included the officially recaptured territories in the Kharkiv region. The actual area now back in Ukrainian hands was likely almost twice as large, she insisted.
Kyiv has now wrestled back more than 2,300 square miles throughout southern and eastern Ukraine since early September, according to official data. At one point in the conflict, Russia controlled more than 20% of the country.
Russian troops were also withdrawing from towns in the eastern region of Luhansk, according to an Ukrainian official.
"Today, Kreminna is completely empty," the Ukrainian governor of Luhansk, Serhiy Haidai, said. "There is no police, no commandant's office, no prosecutor's office. There is no one left, they have all run away."
Internationally, British intelligence analysts said on Tuesday that Russian army units had been "severely degraded" in the conflict so far, while the US government suggested that the recent spate of Ukrainian military success could signal the beginning of a new conflict dynamic.
"I think what you're seeing is certainly a shift, a momentum by the Ukrainian Armed Forces, particularly in the north," National Security Council communications director John Kirby said.
Growing calls for general mobilization in Russia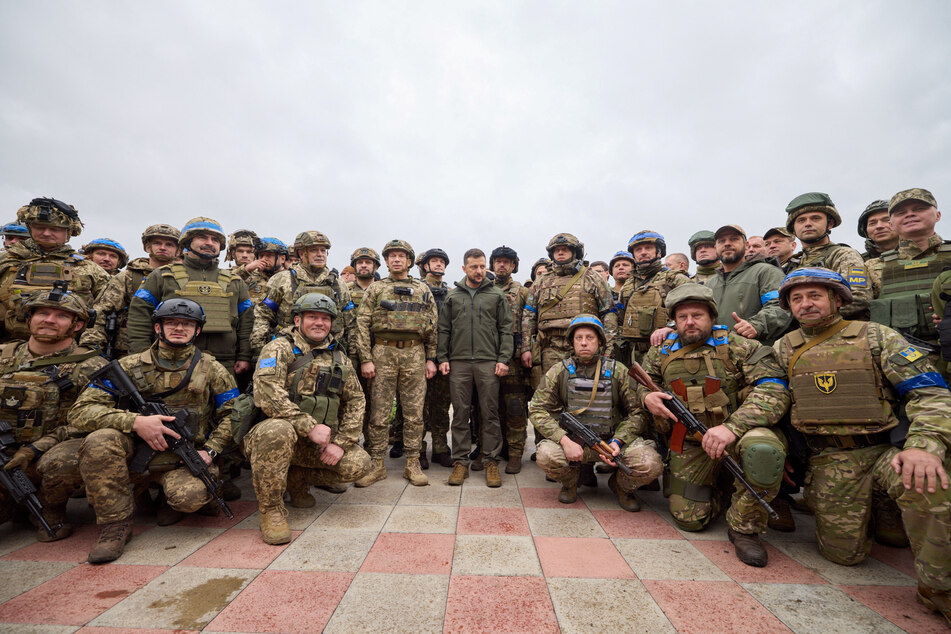 Following the Russian withdrawal from the Kharkiv region over the weekend, there have been rare demands within Russia for the Kremlin to take action, including partial or full mobilization. However, the Kremlin denied it had any plans for a general mobilization to support the war effort.
"Not at the moment, there is no talk of that," Kremlin spokesperson Dmitry Peskov told journalists, according to the Interfax news agency.
But Gennady Zyuganov, the leader of Russia's Communist Party, contradicted him: "In my opinion, the special operation in Ukraine and the Donbass has turned into a war over the past two months," adding that the war had actually been declared on Russia "by the Americans, united Europe, and NATO."
"Every war requires a response. Above all, it requires maximum mobilization of forces and resources," he said.
His comments came after a member of the Kremlin's United Russia party, Duma deputy Mikhail Sheremet, warned that Moscow's goals in Ukraine would not be achieved without mobilization.
Meanwhile, on Wednesday, President Volodymyr Zelensky travelled to the recaptured north-eastern city of Izyum and greeted soldiers. He said on social media that Ukraine's blue and yellow flag was once again flying in the formerly occupied Kharkiv region.
"We are moving only in one direction – forward and until victory," he said.
Cover photo: via REUTERS