Ukrainian refugees face stumbling blocks and long waits for US visas
Miami, Florida - Andrey Plaksin, a Ukrainian-born immigration lawyer based in Miami, wakes up each morning by 6 AM and turns on the news in preparation for another long day of fielding calls and emails from potential clients, all hoping to get their relatives out of Eastern Europe.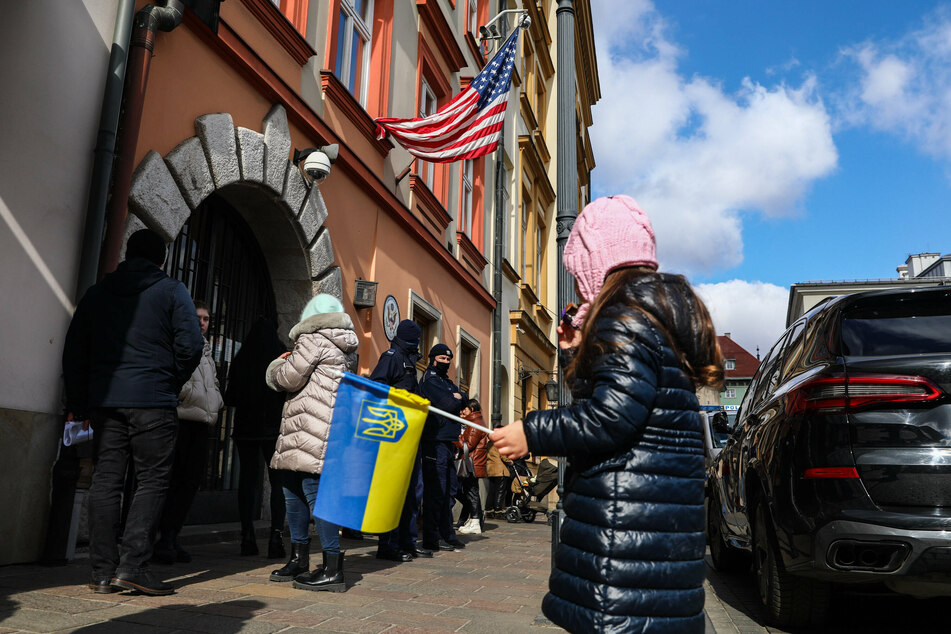 A solo practitioner who speaks fluent Russian, Plaksin has put in 12-hour days since Russian forces invaded Ukraine in an attempt to keep up with a recent influx in immigration requests from Americans with relatives hoping to flee the region.

"For the last week, it's been extremely stressful," Plaksin said. "I feel like I'm actually, you know, sitting with those people at bomb shelters every day."
Two million people have fled Ukraine over the past week following Moscow's invasion of the country, often heading to neighboring nations like Poland, Hungary, Moldova, and Romania.
Many, if not most, may choose to remain in Europe – or eventually return to Ukraine. But a subset hopes to join family members in the United States, according to their lawyers. However, those who make it out of Ukraine and hope to secure a US visa will likely face long wait times and limited appointment availability.
Foreign citizens have struggled for months to snag consular appointments amid processing delays due to the Covid-19 pandemic.
Now, embassies have shuttered in Russia, Belarus, and Ukraine. That could increase pressure on other consular posts in the region already feeling the weight of a visa backlog of nearly half a million cases.
"They're all playing catch-up still from Covid," said Fuji Whittenberg, a member of the American Immigration Lawyers Association's State Department liaison committee. "It's all really kind of a big mess."
Growing waiting times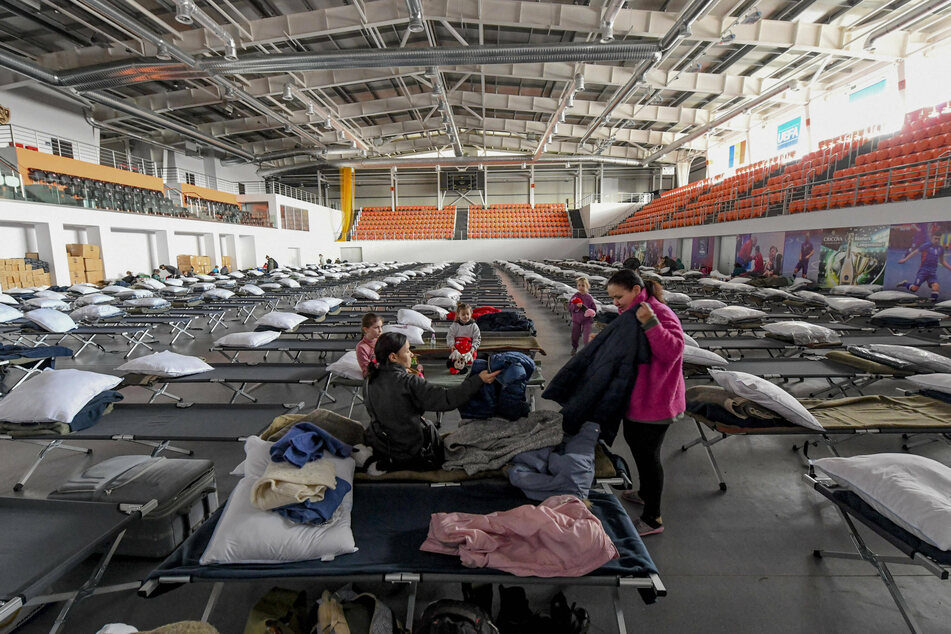 The State Department announced March 1 that Ukrainian green card cases will instead be processed at the consular post in Frankfurt, Germany. However, Ukrainians are free to apply wherever they are for nonimmigrant visas, such as tourist visas and certain work visas, the department said.
These visas could allow Ukrainians to stay with family in the US temporarily and are issued much faster than immigrant visas, making them a more viable option for people hoping to leave Europe quickly.
When facing limited resources, however, consular officers have generally shifted attention from visitor visas and instead focused resources on services to American citizens and on green card cases for their spouses. As a result, wait times for temporary visas have grown, with some stretching to nearly a year – if appointments are available at all.
As of Tuesday in Budapest, Hungary, the wait for a visitor visa appointment was 275 days. At the embassy in Chișinău, Moldova, the wait was 329 days.
The US embassy in Bucharest, Romania, wasn't even accepting visa appointments except in emergency cases, defined as travel needs "in support of critical infrastructure in the United States, or a life or death health emergency."
In Poland, which recently absorbed visa cases from the closed posts in Minsk, Belarus and Moscow, the wait times for temporary visa appointments were already growing.
On February 28, the consular post in Warsaw, Poland, showed an 86-day wait for a visitor visa and a six-day wait for other temporary visas, including student visas. Just two days later, on March 2, the wait for visitor visas had grown to 134 days, with a 46-day wait for other visa types.
Crisis mode
Those who do manage to secure an appointment may face yet another hurdle: proving eligibility for a temporary visa. That requires applicants to demonstrate strong ties to their home country and an intent to return, what's known as "non-immigrant intent."
"For displaced refugees, there really isn't a natural visa category," said David Strashnoy, a former US consular officer who was born in Ukraine but now practices immigration law in California.
Strashnoy hopes to see the State Department apply looser standards when evaluating Ukrainian applicants' nonimmigrant intent, though he added the "jury's still out" on how much success Ukrainians could have securing these visas.
Increased demand for consular services isn't new to the State Department, which only months earlier found itself evacuating its post in Kabul, Afghanistan, while working to clear out a backlog of special immigrant visa requests from Afghans who had assisted US military forces.

Following that withdrawal, the Biden administration faced criticism for its inability to plow through the special immigrant visa backlog before Kabul fell to the Taliban, leaving many Afghans who had helped the US trapped and in danger.
Some former State Department officials expressed optimism the department would rise to the occasion this time around.
"Crisis is like a muscle. The more you use it, the more you get used to it and learn," said Aaron Karnell, a former US consular chief in Belfast. "The State Department can refine its crisis management abilities. Every crisis gives them the opportunity to do things better."
Strashnoy called it "commonplace" for the State Department to surge staffing to busier posts during a crisis like this one.
"Everybody rolls up their sleeves and does what they can, regardless of the influx," he said. "That was always my experience when I worked in the department."
Consular offices still prioritizing US citizens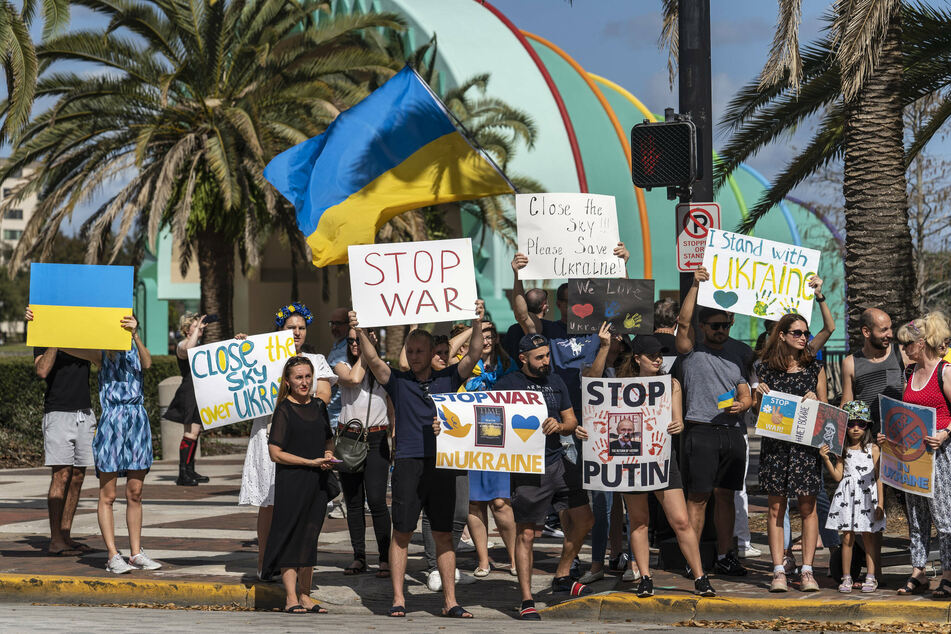 The Canadian government has announced it will prioritize Ukrainians' immigration cases, while Ireland has waived visa requirements for Ukrainians.
The US has stopped short of such help, but Plaksin said he has already noticed the federal government granting more of his Ukrainian clients' requests to expedite their immigration cases.
"I think the surrounding consulates are willing to absorb extra work, and they'll do it," said Loren Locke, another former consular officer. "Is that going to magically give them the capacity to do it as fast as everybody would like? No, because they still have their own backlogs. They still have their own urgent cases."
A State Department official said in a statement the department is "working to ensure our embassies and consulates in the region have sufficient staff and resources" following the suspension of consular services in Kyiv but would not comment on internal staffing.
The official added that consular officers "are prioritizing consular support to US citizens and their immediate family members."
It's too soon to tell how many Ukrainians will ultimately apply to immigrate to the US, with Ukraine's future up in the air and Russian President Vladimir Putin's military ambitions in the region unknown.
But worth emphasizing, said Strashnoy, is the tens of millions of Ukrainians who stayed to defend their country.
He recounted one potential client, an American citizen, who wanted to get her nephew to the US. The person's sister and nephew had made it out of Ukraine, but the sister didn't plan to travel to the U.S. with her son. Instead, she wanted to see her child off to safety so she could return to Ukraine and fight.
"The overwhelming majority of the country is staying, and most impressively, is fighting," Strashnoy said. "It's amazing."
Cover photo: IMAGO / NurPhoto