Viral Video of the Day for July 30, 2023: New Yorkers show TikTok the right way to move on a budget!
Viral Video of the Day
NYC locals, you might relate to this one!
In a viral video by @jasondagod.1, a man captures a video of a group attempting to move a ton of items without the help of a moving truck.
A cabinet, a bench, an American flag, and a lamp are seen strapped to what looks like a Toyota RAV4.
One viewer commented, "it's giving i'm only making one trip." Do you think they could make the trip?
Check it out: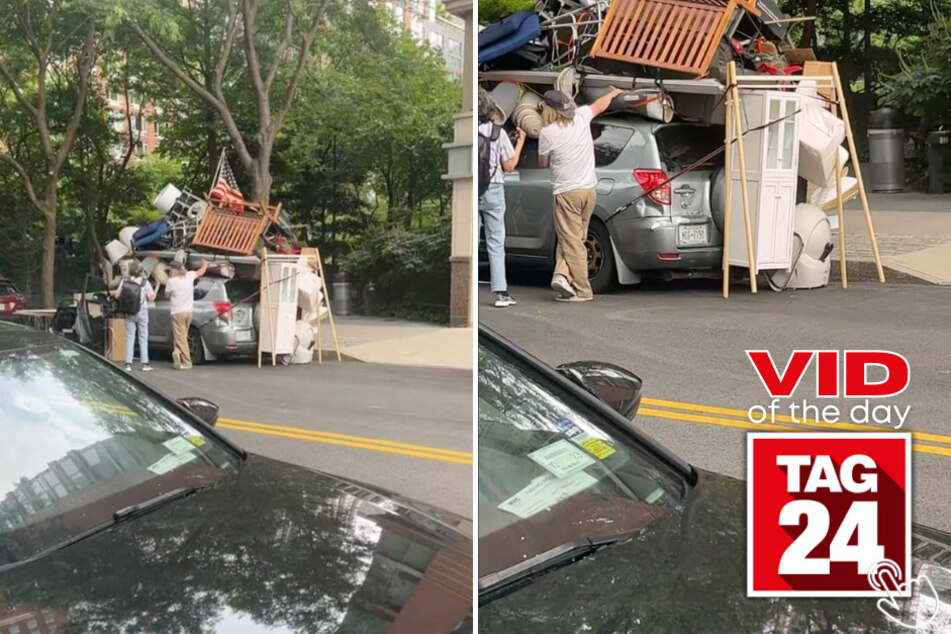 Do you have an awesome video you want featured on TAG24.com? Let us know!
Viral videos brighten up everyone's day, so be sure to laugh and then pass it on. TAG, you're it!
Cover photo: Collage: Screenshot/TikTok/@jasondagod.1