Viral Video of the Day for May 22, 2023: Cat takes a serious belly slide
Viral Video of the Day
This TikTok clip by @ledanmeo shows a genius feline's unconventional strategy for getting down from an upstairs loft.
With the caption, "I've discovered how my cat gets down from the loft," the hilarious vid captures the moment the clever cat glides down the stairs on his fluffy belly.
The TikTok has catapulted this cat to internet fame with 8.3 million likes and counting!
Slide into the clip of the day below: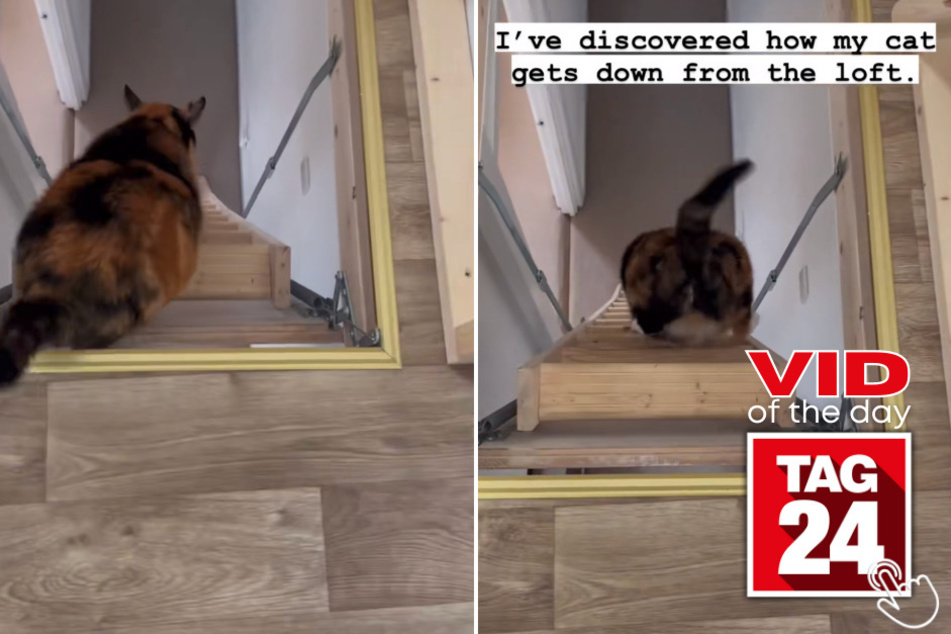 Do you have an awesome video you want featured on TAG24.com? Let us know!
Viral videos brighten up everyone's day, so be sure to laugh and then pass it on. TAG, you're it!