DeSantis moves to block gender-affirming care for trans Floridians
Tallahassee, Florida - Pride Month just started, and Florida Gov. Ron DeSantis is already doing everything in his power to restrict trans rights.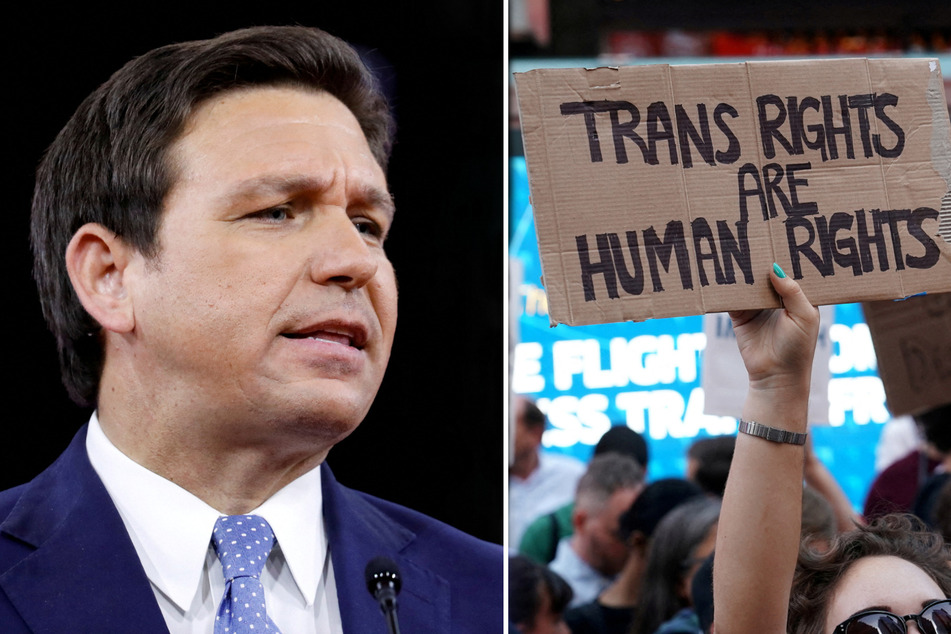 The governor, along with State Surgeon General Joseph Ladapo, sent a letter to the Florida Board of Medicine on Thursday asking doctors to effectively ban gender-affirming care for transgender youth, NBC reported.
The same day, DeSantis also issued a report explaining why they should ban Medicaid coverage to transgender people who want to receive puberty blockers, hormone therapies, or gender-assignment surgery.
Ladapo in his letter asked the Board of Medicine to "establish a standard of care" that could end up depriving trans Floridians of their right to gender-affirming treatment.
"While some professional organizations, such as the American Academy of Pediatrics and the Endocrine Society, recommend these treatments for 'gender affirming' care, the scientific evidence supporting these complex medical interventions is extraordinarily weak," Ladapo claimed.
"The current standards set by numerous professional organizations appear to follow a preferred political ideology instead of the highest level of generally accepted medical science," the letter continued. "Florida must do more to protect children from politics-based medicine."
DeSantis' claims contradict expert findings
The US Department of Health and Human Services has released a fact sheet, which states that "gender-affirming care improves the mental health and overall well-being of gender diverse children and adolescents." They pointed to several studies showing that trans youth are at disproportionate risk for mental health issues, including substance abuse and suicide.
DeSantis' move is the latest attack on LGBTQ+ rights, including a recent law, known as "Don't Say Gay," that bans educators from mentioning sexual identity or sexual orientation in public school classrooms from kindergarten through third grade.
Last Pride Month, he signed a law banning trans athletes from participating on school sports teams that correspond with their gender identity.
Cover photo: REUTERS