Texas Senate passes restrictive voting bill as Democrats meet with Kamala Harris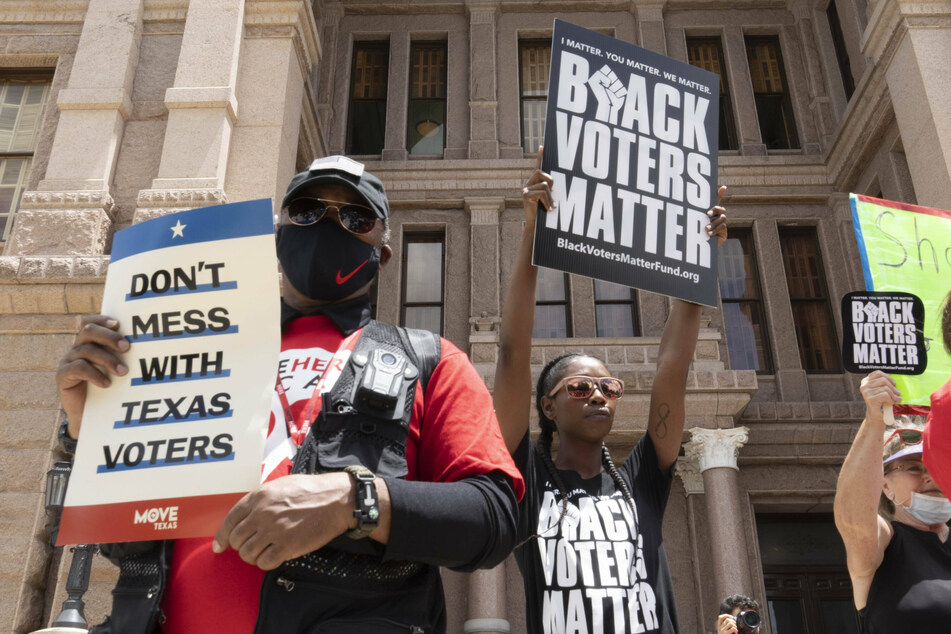 The Texas Senate voted 18-4 along party lines to approve the bill, the Texas Tribune reported. After nine Democratic state senators joined their House colleagues in Washington DC, the upper chamber was still left with enough lawmakers present to hold the vote.
"Rather than continuing to fruitlessly debate Republicans who refuse to legislate in good faith, Texas Senate Democrats decided to take matters into their own hands in order to secure the voting rights of Texans – especially voters of colors, seniors and those with disabilities – and work with our partners at the federal level to pass voting rights legislation that would rein in discriminatory voter suppression laws and unfair redistricting practices," the nine Democratic senators who left said in a joint statement.
The four Democrats who stayed unsuccessfully tried to include amendments removing the bans on drive-thru and 24-hour voting.
Republican lawmakers who pushed through the legislation maintained that the measures were intended to prevent voter fraud and promote "election integrity."
Without the 2/3 majority of lawmakers in the House required for a vote, the election bill will remain stalled and unable to reach Governor Abbott's desk.
Harris praises the Texas Dems' bravery
Meanwhile in Washington, the Texas Democrats have a series of meetings scheduled to promote federal voting rights legislation, and on Tuesday, they spoke with Vice President Kamala Harris, according to NBC.
Harris, who has been put in charge of the Biden administration's voter protection efforts, was greeted by a standing ovation from the Texas Dems.
She, in turn, praised the lawmakers for their bravery in leaving the state to raise awareness for voting rights issues in Texas and across the country, especially after Abbott threatened all those who left with arrest.
"I know what you have done comes with great sacrifice, both personal and political, and you are doing this in support and defense of some of our nation's highest ideals," the vice president said. "Defending the right of the American people to vote is as American as apple pie."
Harris previously announced on Thursday a $25-million investment in the DNC's I Will Vote program, which aims to provide tools and technology to fight back against repressive state voting laws, Politico reported.
It is unclear whether the Texas Dems will meet with Joe Biden, but the president did give an rousing speech in Philadelphia in which he called out Texas Republicans for their attempts to undermine ballot access.
Cover photo: IMAGO / UPI Photo