Britney Spears gets visited by the cops after dancing with knives on Instagram
Los Angeles, California - Remember that knife dancing video Britney Spears posted on Instagram? Well, it turns out the cops apparently made a welfare visit to check on her afterward.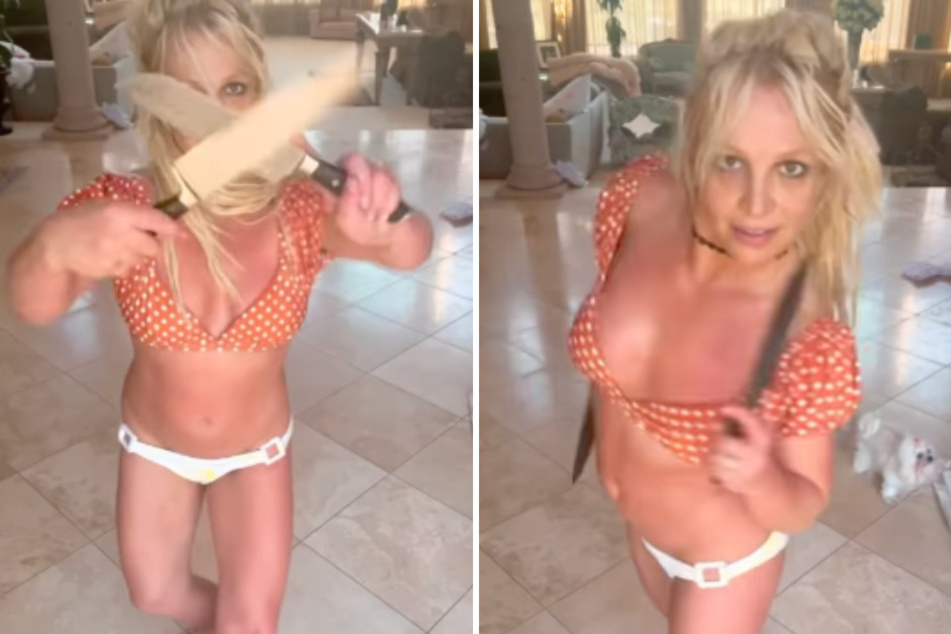 It looks like Spears' knife dancing extravaganza caused concern from more than just fans after the pop star posted it on Tuesday.
The LAPD Smart team, a specialized group that handles mental evaluations, reportedly went to check on the 41-year-old pop star after receiving a call expressing concerns for her safety in response to the clip, per TMZ.

The call allegedly came after Spears posted what seemed like just another of her infamous Instagram dancing videos, but this one was met with more controversy than usual.
Despite Spears' edited caption to the video that afterward claimed the knives weren't real and that it was just an ode to Halloween season, the clip left many unsettled and unsure.
Shortly after, another video emerged of the Toxic singer showing a visible gash on her leg and a bandage on her arm, which may have led to the police calls. While the star didn't provide details on how she sustained her injuries, fans were convinced it was related to the knife video.
When the officers arrived at her home, they reportedly spoke with Spears' security who assured them she was okay and safe.
Britney didn't want to speak, so the officers went on their way.
Are fans concerned for Britney Spears after her video dancing with knives?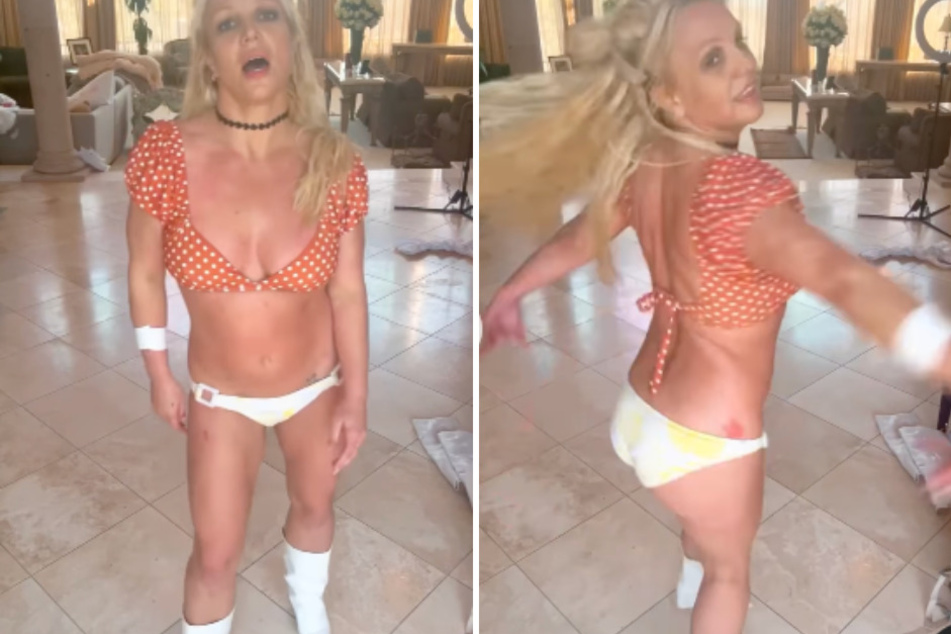 Interestingly, the call to the cops apparently didn't come from a concerned fan, but from someone who knew Spears and her situation, which is why the LAPD took it seriously.
After Spears called out fans who sparked a similar police wellness check in January, it seems like everyone is being more cautious.
"As everyone knows the police were called to my home... I love and adore my fans but this time things went a little too far and my privacy was invaded," the Gimme More singer wrote at the time.
Many fans on X have responded similarly about the new knife situation – with mixed feelings.
"LEAVE BRITNEY ALONE!!!!!!!!!!!" one fan wrote, commenting on how no one cared when she danced with a python on stage at the 2001 VMAs.
However, others are still concerned, with one fan writing, "Y'all should we be concerned for Britney Spears again or is this just her new normal…."
Cover photo: Collage: Screenshot/Instagram/@britneyspears