Cardi B gets cooking with her latest tasty food collab!
New York, New York - Cardi B is now officially a household name in more ways than one, thanks to her new partnership with food giant Knorr!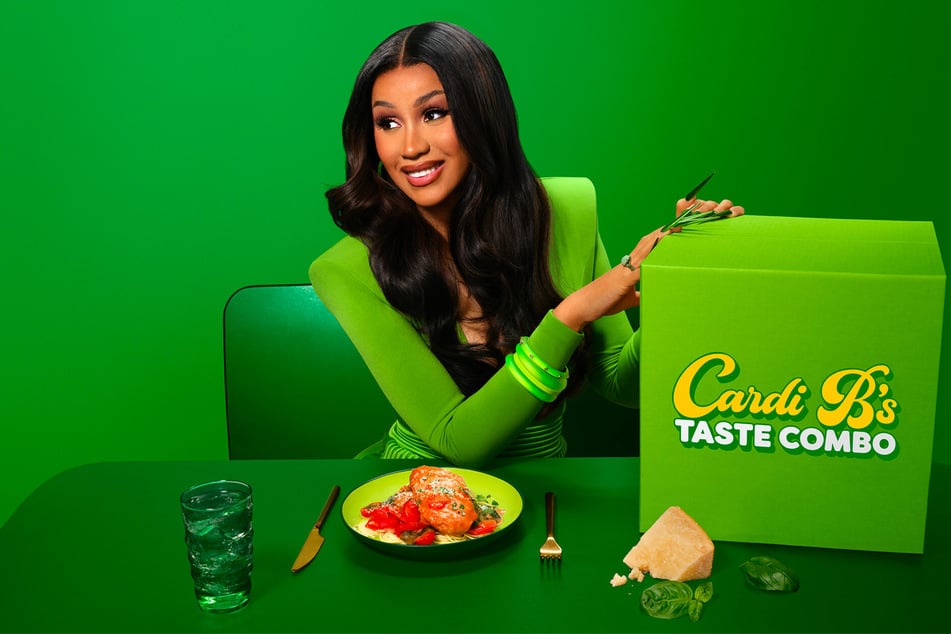 It's no secret that Cardi B loves food.
She routinely posts tasty meal pics in her Instagram stories, shares cooking recipes on TikTok, and has her own alcoholic whipped cream brand, WhipShots.
Back in February, she and her hubby Offset also debuted their combo menu celebrity meal at McDonald's.
Now, the Privacy rapper has announced yet another food venture: a partnership with Knorr, the German brand that makes chicken stock, dip mixes, and rice dishes
Per Knorr's press release, Cardi B's Taste Combo offers "a menu of delicious, nutritious and affordable recipes that bring together a tasty trio of veggies, lean protein, and flavorful Knorr offerings, and can be prepared at home in under 30 minutes and under $4 per serving."
The star announced the new collab in an Instagram video, saying: "Im giving you all the right ingredients…..yall just have to chef it up."
What is Cardi B's Knorr Taste Combo?
Cardi B's Taste Combo is a spin on the viral "Marry Me Chicken," which is basically pan-seared chicken in a tomato cream sauce with wilted spinach.
Knorr's website says the dish serves four and takes 24 minutes to prepare.
"Knorr is a staple in my kitchen and an ingredient I have been cooking with for many years," Cardi B said.
Thanks to a delivery partnership with Grubhub, fans of Cardi B and Knorr's taste combos in New York and Chicago can use the codes "KNORRNYC" and "KNORRCHI" in Chicago starting June 8 to get an exclusive taste and free delivery.
Cover photo: Knorr