Cavinder twins show off new luscious blonde hair in latest snaps
Gilbert, Arizona - Blonde bombshells Haley and Hanna Cavinder wouldn't be themselves without their golden luscious locks!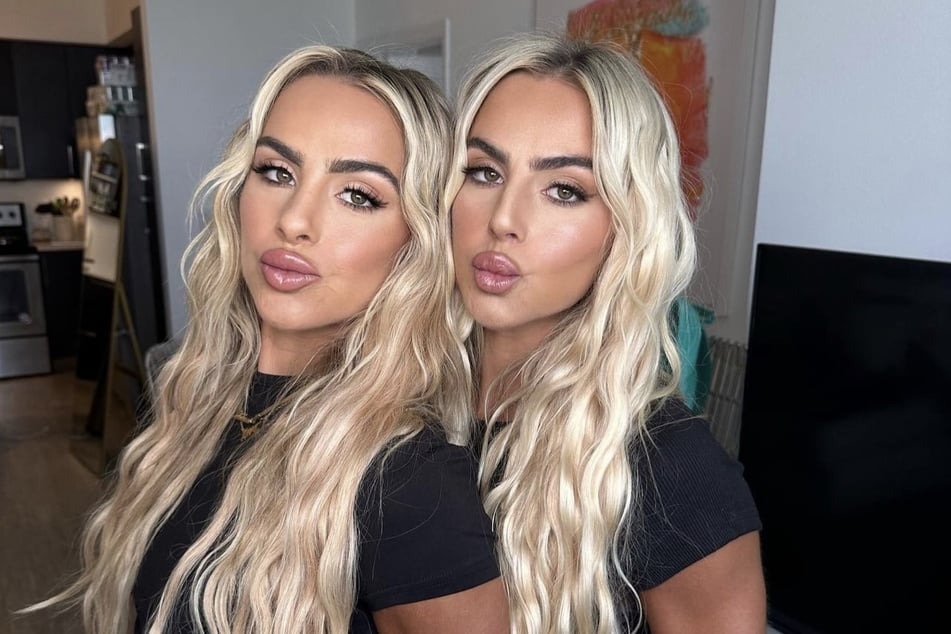 Since retiring from Miami basketball, the Cavinder sisters have kept themselves busy securing major brand deals as some of the biggest athlete influencers on the market.
The duo keeps their multimillion social media fanbase entertained with a number of public appearances and viral posts, giving their followers everything from glam tips to fitness pointers.
The Cavinders pretty much do it all!
Keeping up with their looks as much as their busy schedules, the sisters flaunted their new hair on Friday via their joint Instagram account.
Retouching their blonde hair for a smoother and lighter look, the WWE Divas in training sat in the chair of celebrity stylist Ryan Pearl who gave the girls a fresh new look, as revealed on his Instagram. The sisters reshared the photo on their story, calling Ryan the "best in the game."
Are the Cavinder twins donning a new 'do for an upcoming project?
The Cavinder twins recently made their first WWE appearance
On Tuesday night, the Cavinder twins made their first appearance on the WWE stage as they attended the WWE's NXT show. During the show, the sisters even stepped in the ring following their friend Thea Hail's match victory.
The next day, the sisters revealed what their signature move would be in the WWE, continuing to fuel speculation that they're officially stepping into the professional wrestling world.
Will the Cavinders become the WWE's next Bella twins?
Cover photo: Collage: Screenshot/Instagram/thecavindertwins & ryanpearl23