Justin Bieber drops world tour bombshell over ongoing health issues
Toronto, Canada - Justin Bieber has announced that he is canceling the rest of his Justice World Tour due to his lingering health issues.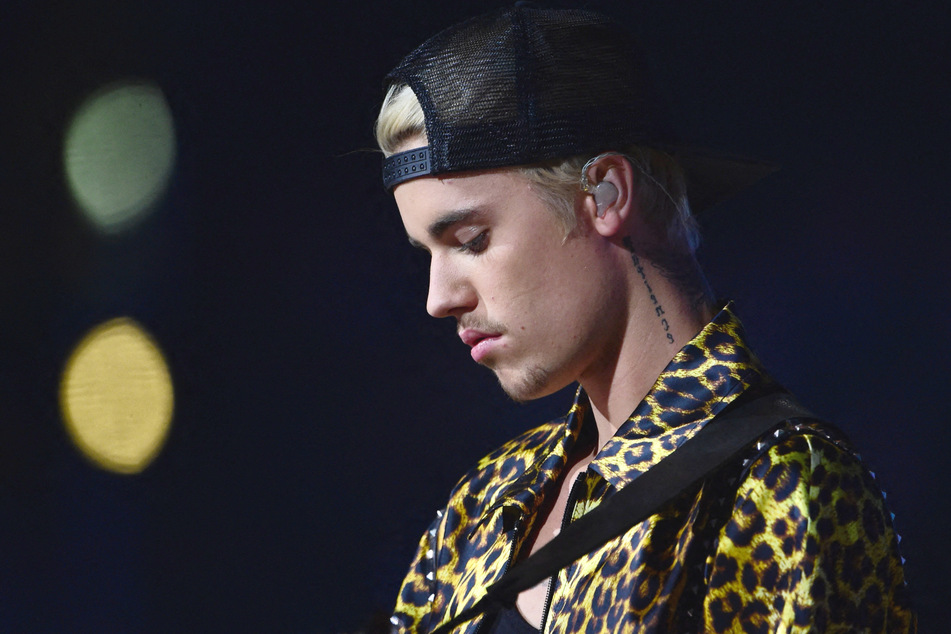 The pop star shared the news on his Instagram story on Tuesday.
"Earlier this year, I went public about my battle with Ramsey-Hunt Syndrome, where my face was partly paralyzed," Bieber began, referring to a health scare he had in June that caused him to cancel the remaining North American leg of the tour.
He went on to say that he attempted to return to the stage after recovering, playing six live shows that "took a real toll on me."
His last show at Rock in Rio in Brazil on Sunday is when things took a turn for the worse.
"After getting off-stage, the exhaustion overtook me and I realized that I need to make my health the priority right now," Bieber continued.
"So I'm going to take a break from touring for the time being."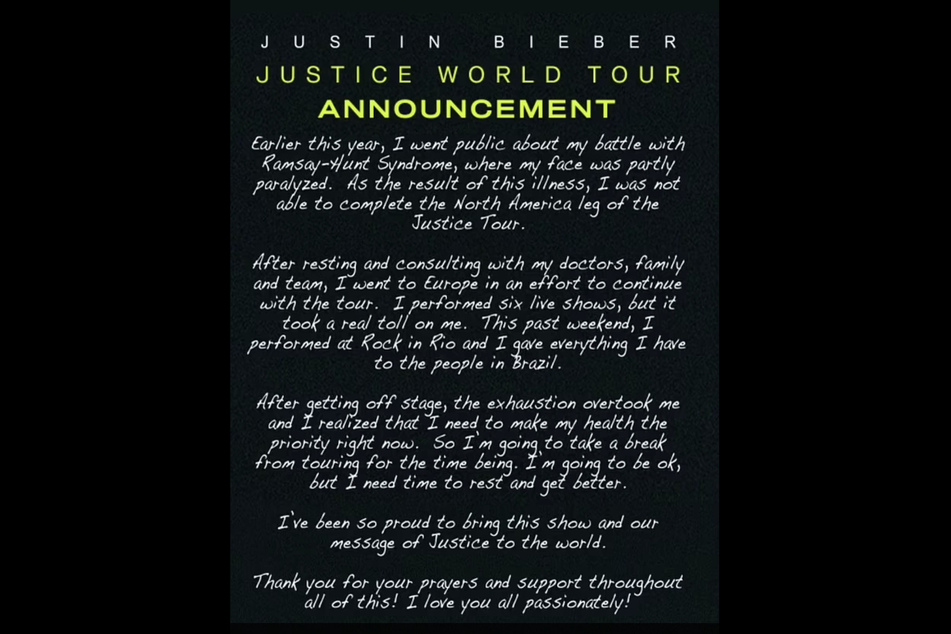 Speculation swirls on whether Justin Bieber's Justice tour will return
While the star didn't explicitly cancel the entire 70 dates remaining on the overseas leg, it seems the tour is now done indefinitely. Beliebers – aka his fans – have lit up social media wondering how long the break will be for.
A source told TMZ that the singer's move is also related to mental health issues, but this has yet to be confirmed. They also claimed Bieber may return to the tour if his condition gets better.
His wife, Hailey Bieber, recovered from a health scare of her own earlier this year after suffering a mini-stroke. She has opened up on her husband's health diagnosis, saying they plan to stick by each other "for better or for worse."
The Biebz was sure to give love to his fans, and let them know, "I'm going to be ok, but I need time to rest and get better."
Cover photo: Robyn Beck / AFP